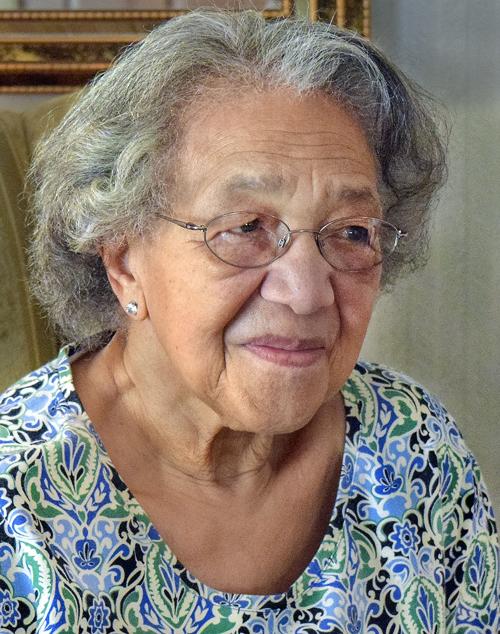 Ruby West grew up in Longview in an era when her family was one of the few black ones in town.
She moved away for about 10 years while her late husband, Stu, was in the Navy — but they never had any hesitation about moving back to Longview. Ties to family and friends were too strong.
"I just wanted to come home," said West, 86.
Today, West lives on Eighth Avenue in Longview, next door to the house where she was born and half a block from Freeman Park, which is named after her mother, Victoria.
In the city's early days, that neighborhood was the only place where blacks were allowed to live. West said that before World War II, there were quite a few Japanese-Americans in Longview, too. "They segregated them like they did the black people," in the area near 15th and Baltimore, she said.
West said that when she was a girl, her family could shop in any of the stores on Commerce Avenue, but black men weren't allowed in taverns.
She remembers only one hurtful experience growing up. When she was a junior at R.A. Long High School, she and other black students walked out when a boy did an impression of Al Jolson singing in black face.
"Surrounded by my family, we kind of stayed to ourselves," she said. "Mama went to every meeting she could get into. She was the one who got us sidewalks and streets, and the park is named after her."
Her mother stressed the importance of education, and West graduated from RAL in 1948 and later worked for the telephone company and the Community Action Program. She raised five children and later cared for her husband, who had broken his back in the Navy and later had a stroke. West also cared for her mother, who lived to be 100.
West said the community's growth in diversity is mainly among Hispanics these days. "There are quite a few Chinese people," she added.
She said Commerce Avenue storefronts look much the same as they did when she was growing up. However, "they have no stores there that I want to shop in," she said. Downtown used to have four grocery stores, she said. One thing she inherited from her mother was a distaste for buying things at second-hand stores.
When she was growing up, West and her siblings would walk to movies at the Roxy Theatre at the corner of Florida and Commerce. Her mother would call the Longview police and they'd send an officer to the theater when the show was over to make sure the kids were safe walking home as far as the lumber yard where Fibre Federal Credit Union is now. There, her mother would meet them. "People in town were so different" back then, West said.
"We had to respect everyone," she said. "You don't find that now."
West remembers the days when not all Longview streets and sidewalks were paved. Another improvement is more restaurants.
West thinks the city should tidy up the Highlands neighborhood and some of its residences. "It's a shame for Longview to let that district go downhill," she said.
But all-in-all, West is pleased to live out her life next door to the house where she was born, with a network of family and friends nearby.
"I like Longview," she said. "I don't see anything negative because I've always been vocal."