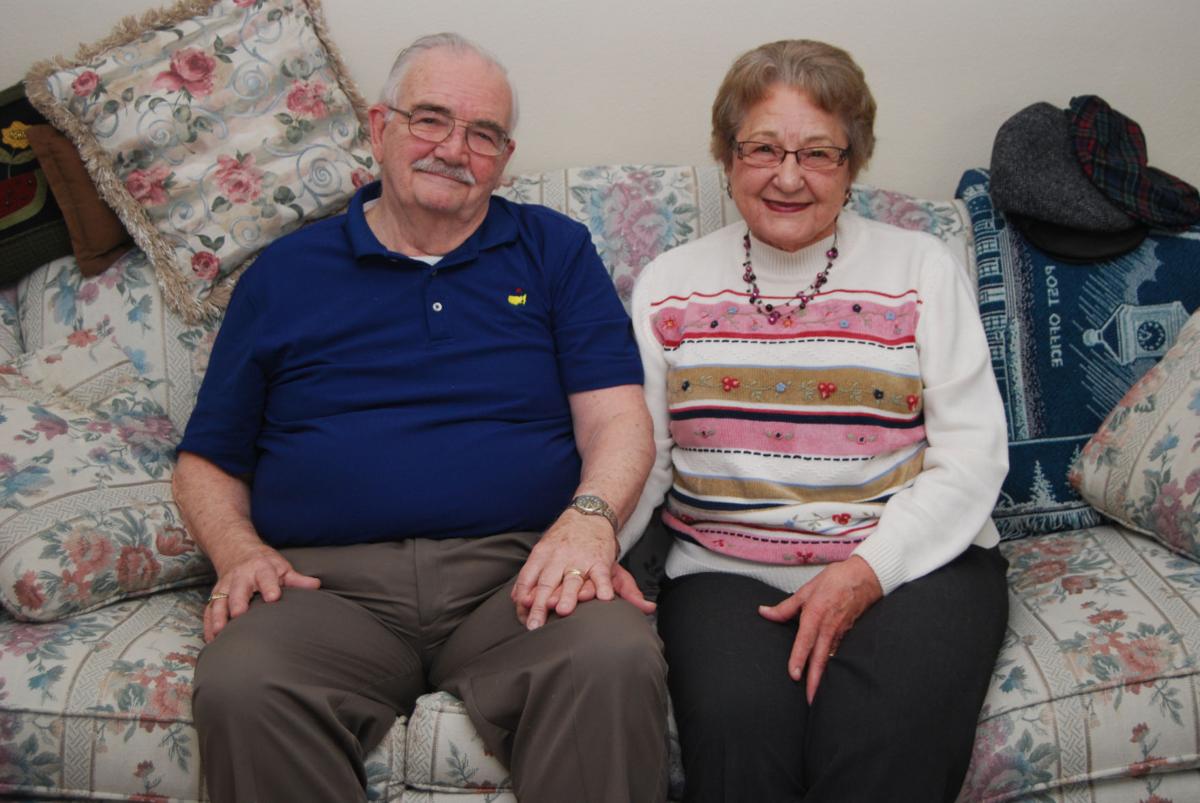 Elizabeth Meharg and Joe Jacobsen miss the days when Commerce Avenue was the retail center of Longview. But the couple, who have lived nearly all their lives here, still think Longview is a great place to raise kids and enjoy the community spirit.
Meharg, 79, particularly likes the schools and the churches.
"I love it here, and I don't want to move," adds Jacobsen, 80.
Meharg was born in North Dakota and moved here when she was 4. "My father wanted to get out of the mines," she said. He heard that the Long-Bell Lumber Co. was hiring.
Jacobsen's father moved to Longview in 1923 to work at Long-Bell, which was the company owed by the city's founder, R.A. Long, and which built giant sawmills along the Columbia River waterfront.
Both Jacobsen and Meharg graduated from R.A. Long High School in 1954. She said she doesn't remember much from those days, but he said, "I knew all the girls."
After high school, Meharg went to work at the National Bank of Commerce. She and her then-husband owned the Treasure House Christian bookstore for six years, and then she worked for the Kelso School District. Meharg, who was director of children's ministries at Longview Community Church, decided to get a master's degree in theology and in 1991 became a pastor at the church.
She moved down Kessler Boulevard to become a chaplain at St. John Medical Center in 2001 – a position from which she's just now retiring.
After high school, Jacobsen spent eight years in the Navy, then worked at the Weyerhaeuser Co. pulp powerhouse for a decade. He also owned a service station where Miller's Market is now located on Washington Way, served as a mechanic for Wilcox & Flegel and worked at the coal tar pitch plant at the Port of Longview.
Meharg and Jacobsen renewed their friendship at a high school class lunch and got married in 2014.
Looking back on their lives here, Meharg said, "I feel this was a great place to raise my kids. My sons got a good education. As a parent, I had the opportunity to know the teachers and on a personal level."
One of Meharg's sons, Steve, still lives here. She said her other son, David, would love to move back from California if he could get the right job here.
Meharg also loved the church she used to attend, Calvary Community. "I felt that my kids were getting a good religious education, too."
Meharg and Jacobsen said they miss the old downtown Longview centered on Commerce Avenue.
She predicts a larger Longview, at least geographically. "I think it's going to spread out," she said. "Like most communities it's going to have little mini-malls."
The couple, who live on the Old West Side, enjoy being able to walk to the post office, to church and to downtown.
"It seems to be we have most everything else a major city would have, except for the fine arts," Meharg said. But you can find those in Portland. "I can find everything either here in town or an hour's drive away."
Community events such as Squirrel Fest and Go4th help foster community spirit, but the area needs more jobs, she said.
Meharg also says she troubled by the recent conflicts at the Port of Longview and Cowlitz PUD. And then there's the problem with Longview's water. "They've got to do something about that," she said.
Contact Daily News reporter Tom Paulu at 360-577-2540 or tpaulu@tdn.com.