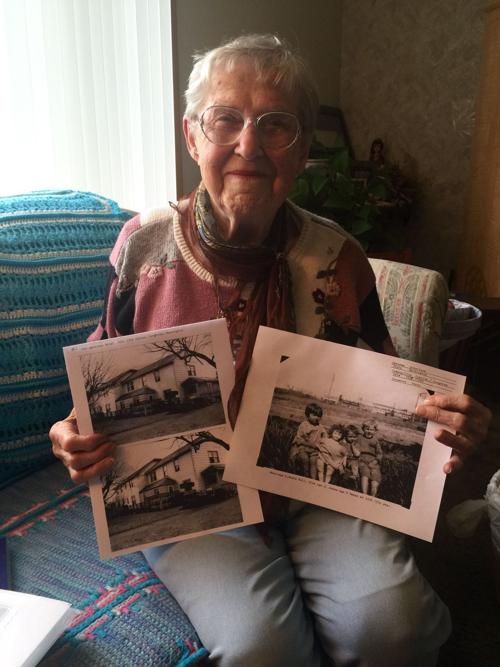 Rose Janke's roots run deep.
The Kelso native and genealogy buff has spent 80 of her 89 years in the area. Her grandmother Emma Felix founded the American Hotel boarding house on 11th Avenue in Longview, and Janke says the inn's guest list "read sort of like a United Nations register."
She knows several relatives of the area's first settlers, including the Olson and Huntington families, and is a cofounder of the Lower Columbia Genealogical Society. One of her labors of love was being one of 12 volunteers who re-established records for the Catlin Cemetery, a pioneer burial ground on the hill above Fisher's Lane.
Memories of her own childhood in the '40s and '50s pepper her narrative of the town's history. Janke fondly recalls the rodeo hosted by local unions in a stadium on Oregon Way, and the monthly circus that rode in along the railroad tracks and parked unloaded boxcars of lions and elephants in an open field between 11th and Ninth Avenue south of Hemlock Street.
Janke soaks up the history of the area whenever she can, and it makes her love the area more.
"It's part of me," she said.
"To me, what is important is not so much location, as … the diversity of the people who make up the community," she said. "Everybody has a story to tell, and I love knowing the background and the struggles that they had and what brought them here. … I've been fascinated by people and what made them tick all my life."
That life has crisscrossed between Longview and Kelso. The fourth of eight children, Janke was born in January 1927 at her parents' home in South Kelso, in the middle of what is now the airport. She spent close to 50 years of her life in Longview with her late husband John Janke, though she now lives back in Kelso with her son John Jr.
She's witnessed the area's culture and landscape change, sometimes slowly, sometimes catastrophically. The most memorable moment in her life, she says, was the eruption of Mount St. Helens in May 1980.
Janke said her hometowns have gotten better over the years. She likes that the number of parks, churches and schools have increased and that streets have improved, though she'd like to see more street work. Foremost on her list of concerns are homelessness and mental health problems.
"I think that all the time people are putting an effort toward it. It isn't something that can be solved overnight," she said.
Longview's best days are ahead of it, Janke said.
"The river has been the main thing that made (the town) go from the very beginning, and there's still a lot of room for development," she said.