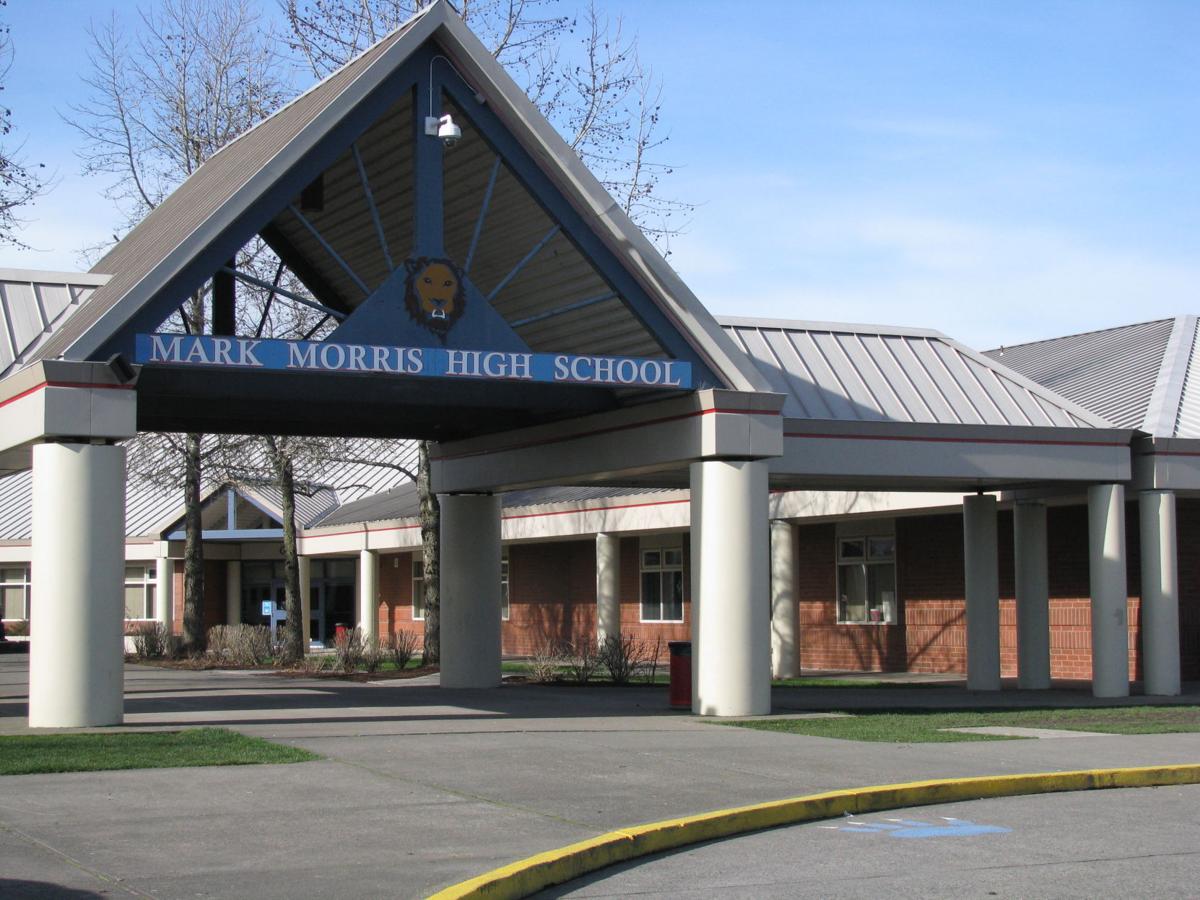 A 14-year old boy was arrested Monday night on suspicion of posting an online threat against Mark Morris High School and later telling police that he did not intend to harm anyone, police reported Tuesday morning.
Callers flooded the Cowlitz County 911 Center after seeing a photograph circulating on Snapchat and Facebook showing a juvenile male holding what appeared to be a sub-compact rifle with the caption, "Don't go to school tomorrow (markmorris)". The photo appeared to have been taken by a second person who also was holding a pistol, according to Longview PD.
Detectives identified and located both teens associated with the photo late Monday night. The 14-year-old boy who took the photo and added the caption denied any intent to actually harm the school or anybody at school. However, he admitted to sending the photo to at least 31 friends via Snapchat as a joke.
You have free articles remaining.
Police arrested the boy on the charge of threats to bomb or injure a public school and lodged him in the Cowlitz County Juvenile Detention Center. The teen shown in the photo holding what appeared to be a sub-compact rifle denied any knowledge of the included caption. He, too, is 14.
Both juveniles and their families were cooperative with the investigation, according to police. The realistic-appearing BB guns displayed in the photograph were located and seized as evidence.
Classes were held as normal Tuesday at Mark Morris, but the Longview School District reported that about 100 students of the high school cited safety concerns for being late or absent, said district spokeswoman Sandy Catt.
Catt said the students should know that making threats, even in jest, is unacceptable. Each year during the first week of school during first period, students go over the student handbook, which covers circumstances like those that arose Monday night.
In addition, she said, is likely that teachers issued a lot of reminders in school Tuesday that making any kind of threat is unacceptable.
The Daily News, Longview, Wash.
Be the first to know
Get local news delivered to your inbox!