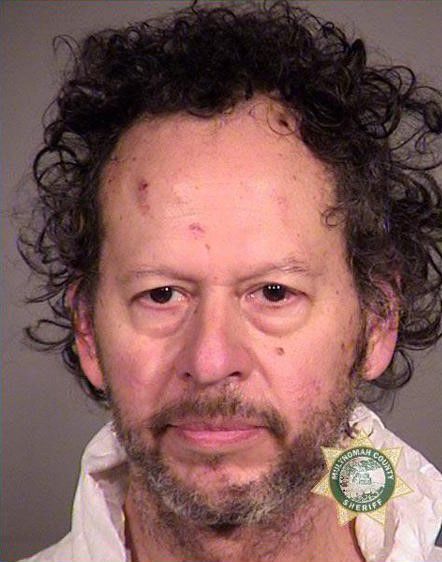 A former Woodland man pleaded not guilty this week to a murder charge, accused of killing one person and injuring nine others when he allegedly purposely hit 10 pedestrians and bicyclists in Portland.
Paul Rivas, 64, was charged with 14 felonies in Multnomah County Circuit Court, including second-degree murder for the death of 77-year-old Jean Gerich of Portland.
At the time of his arrest following the violent Jan. 25 hit-and-run rampage in southeast Portland, he was under a no-contact order with a previous victim of a crime in Clark County, according to court documents.
Police said Rivas currently lives in Oregon City, Ore., but that he previously used a Woodland address.
In 2019, Rivas pleaded guilty to second-degree voyeurism, a misdemeanor, in Clark County Superior Court.
His no-contact order with the victim was set to expire this March. In that incident, Rivas was originally charged with first-degree voyeurism, a felony, and reported a Woodland address. He changed his address with the court to Damascus, Oregon soon after.
According to police records, Rivas placed his cell phone under a woman's skirt behind whom he was standing in line at a Vancouver post office and recorded a video. A man behind Rivas caught and detained him until police arrived. The woman was unaware of the incident until afterwards.
Rivas served 19 days on a work crew and was ordered to undergo a psychological evaluation and comply with any necessary treatment.
At the time he was sentenced, court documents showed that Rivas earned 125% or less of the federal poverty level, which for a single person at that time was $12,490 annually.
On Wednesday, Jan. 27, Rivas was charged for the Jan. 25 hit-and-run assaults with one count of second-degree murder, six counts of second-degree assault, and seven counts of failure to perform the duties of a driver to injured persons, with one that resulted in death.
According to court documents, witnesses said Gerich was injured on a sidewalk when a Honda Element did a "rapid U-turn," and drove over the sidewalk, "hitting her a second time, running her over and dragging her underneath the vehicle."
Documents state "the witness indicated that he believed that Ms. Gerich was struck intentionally."
Her cause of death was ruled as blunt-force trauma and the manner of death was ruled a homicide.
Six other pedestrians and two cyclists were also hit. An additional victim cannot recall whether they were in or out of a car when they received a head injury. According to police, most suffered minor injuries.
Rivas eventually fled on foot after hitting a car. Bystanders followed and confined the suspect until officers arrived.
Police didn't find evidence that the rampage was an act of terrorism or politically motivated, but said it did show intent to hit and injure others.
Rivas admitted to officers that he owned the car and was the only person in the car during the Jan. 25 incident.
Police documents state that the reasoning for his behavior included searching for an auto repair shop because he was "having brake problems," making an "emergency maneuver" to avoid oncoming traffic and suggesting that victims were hit by another car that looked like his.
Gerich's family released the following statement:
"Jean Gerich was not a nameless victim. She was a loving mother of two. She was a proud grandmother of five, ages 4 to 16. She would have turned 78 in 12 days. She beat cancer five years ago. She received her first vaccination shot last week and was overjoyed to get out in the world again. She has lived in the city of Portland since 1972 and for those 48 years she has loved her community of friends, Forest Park, and the proximity to nature.
We are grateful for the good Samaritans who were at the scene. The family asks for privacy at this time."