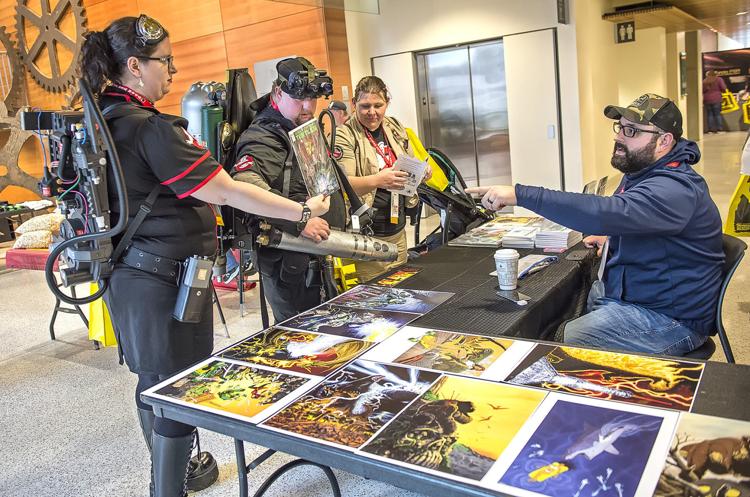 NanoCon, the Longview-Kelso area's homegrown sci-fi convention, kicked off its sixth iteration March 22 with the weeklong NanoCon International Film Festival, but that is just the beginning. For the new, more ambitious NanoCon, things really get started March 29.
The event has set its sights higher than ever before, bringing in a big-name guest, putting out ads across the region and expanding its footprint on the Lower Columbia College campus. The goal? To go from roughly 200 attendees to 500 to 1,000.
The convention's faculty adviser, Mark Gaither, called setting the target that high "a big step ... exciting, but really scary." So far, they've been met with a strong response from the community.
They also have taken a new step in advertising, going from publicizing their event just in the local area to airing radio spots and putting ads in the Portland Mercury, an independent weekly known for its coverage of the off-beat.
Gaither described the response to the newer, bigger NanoCon as "excellent," saying advance sales are ahead of previous years and new community sponsors and business partners have come on board. The week-long NanoCon International Film Festival, which screened at four theaters in the area, was one example of those new partnerships. The convention is getting not just local attendees, but people travelling in from Portland and Seattle. Gaither said one couple is flying in from Wisconsin.
All the advertising in the world wouldn't help if NanoCon didn't have attractions. Speaking with some of the people behind larger conventions, such as Portland's Rose City Comic Con, organizers were told the same thing repeatedly: If you want to have a big crowd, you need a big guest. After some deliberation, they chose to bring in actor Doug Jones.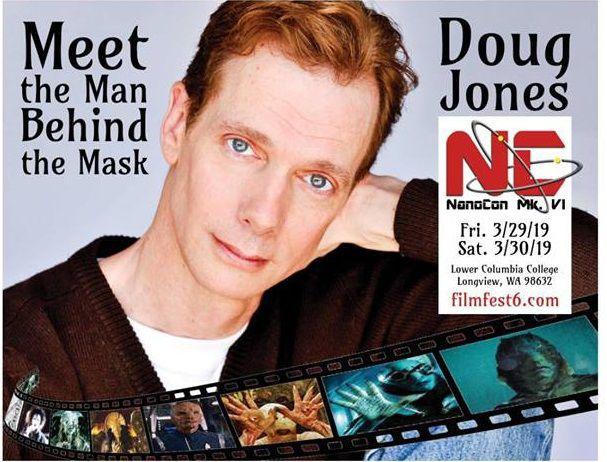 Jones is famous for his ability to convey emotion while under heavy makeup, with his characters often combining grotesque, otherworldly and sympathetic characteristics at the same time. Some of his most famous roles were as Abe Sapien in "Hellboy," the amphibious creature in "The Shape of Water" and the Pale Man in "Pan's Labyrinth." Currently, he plays Commander Saru on "Star Trek Discovery."
There is a whole other host of events slotted for the weekend as well. Friday concludes the NIFF with the winning science fiction films at the Wallenberg Auditorium on the LCC campus starting at 5 p.m. Along with naming the winning entries, a costume contest takes place and music is provided by Stovokor, a heavy metal band themed around Star Trek's Klingon Empire.
Events on March 30 feature more than 30 vendors and many activities ranging from prop making and podcasting to learning the mysterious ways of the Jedi. Guests can try to find their way out of an escape room or learn how three-dimensional graphics are made. Also, from 8:30 a.m. to 5 p.m., outdoor food carts will be set up in the Anderson Pavillion on the college campus and cafeteria services and specialty treats will be offered in the Student Center.
The convention previously was held in one building, but expanded to three this year. Adding additional spaces presented an opportunity to open the vendors and food carts to the public with no ticket required.
In the past, the con had been getting benefits that student organizations that LCC had, but this year, NanoCon will be reimbursing the college. "No state funds are being spent on operating the con," Gaither said.
With a more ambitious plan and a high target to meet, this year was described as "make or break" for NanoCon. At the previous small attendance numbers, the event simply was not sustainable, especially with the goal of not spending state money
Tickets still are available at online at nanocon.co and start at $10 per person, with free admission for children 12 years old and younger.