Editor's note: This is the 15th and final story in our series marking the 40th anniversary of the eruption of Mount St. Helens on May 18, 1980. The entire collection of stories published is available on TDN.com. Also, see a group of photos attached to this story from the day after the eruption on May 25, 1980, the only one to cause significant ashfall in Cowlitz County.
VANCOUVER — No amount of scientific research could have alerted Carolyn Driedger to how much the May 18, 1980, eruption of Mount St. Helens would recast her role at the U.S. Geological Survey.
She'd signed on with the USGS in 1978 with plans to work as a field hydrologist. And, like many others, she set her sights on researching Mount St. Helens when it rumbled awake two years later after lying dormant for 123 years.
"The reason I was down here on May 18 was because it was so cool. I didn't want to miss it. It didn't matter what the risk was. This is the geologic event of a lifetime for me," Driedger said.
The day of the blast, details of the destruction started pouring in almost as quickly as calls to USGS scientists. Although it wasn't part of her job description, Driedger was directed to sit down at the phones and start answering questions.
She spoke with scared residents, and she watched her supervisors parse through how to help local officials and first responders manage the disaster. She'd later reflect on the experience as a moment when she realized her job was not just about gathering science. She needed to share those discoveries with others to prepare them for hazards like this.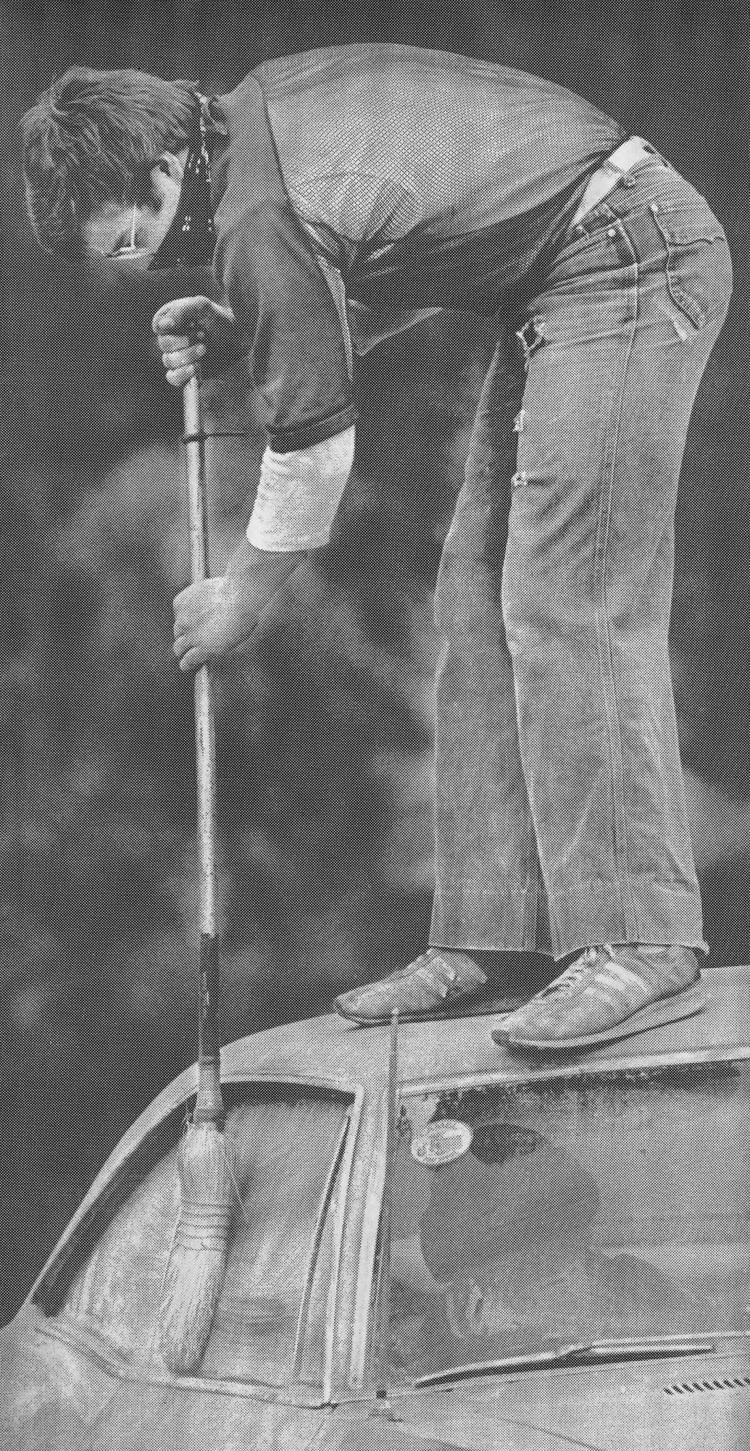 So she shifted her mindset from that of a hydrologist to that of a communications professional, too.
"Mount St. Helens was a wake-up call for everybody," Driedger said. "It was a wake-up call for the public that this could happen in their own backyard. It was a wake-up call for officials that they needed to be ready. It was a wake-up call for the scientists that they needed to interact with everyone. Overall it revolutionized with how to deal with volcanic eruptions."
'Exactly what emergency managers tell you not to do'
The USGS's outreach program didn't exist when Driedger, now 67, started at the agency. There was no plan for how to talk with reporters. Most scientists had never met the local government officials and emergency responders they'd eventually work alongside while recovering from the blast.
When the volcano awoke with earthquakes on March 20, 1980, the USGS scientists did "exactly what emergency managers tell you not to do: Shake hands at the start of a crisis," Driedger said.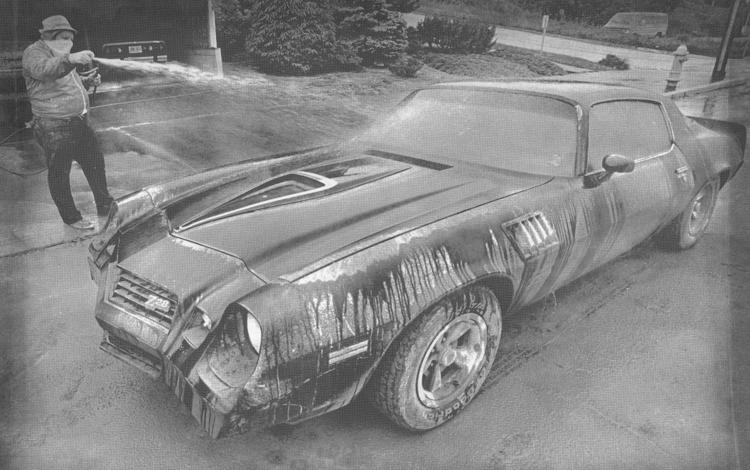 In the two months that would follow, hardly anyone was on the same page. Reporters expected "black and white" answers from scientists who couldn't give any level of certainty. Some scientists shared conflicting predictions for the eruption, while others avoided getting involved in policy discussions with government officials. Government officials lacked a well-thought-out emergency response plan.
"There was a plan made in 1974 with the state. (USGS volcanologist) Dwight "Rocky" Crandell in particular worked with them to get a plan to address what do do if volcanoes of Washington state should reawaken," Driedger said. "But of course that got thrown in the back of a filing cabinet. ... Either people didn't know it existed, or they knew it existed but they couldn't find it."
USGS scientists made on-the-spot decisions about what information to share, which facts were definitive, Driedger said. They did their best to explain potential volcanic hazards to emergency responders who would face danger as they searched for survivors around the blast zone.
"It quickly became apparent we needed to do several things. We needed to work with officials. We needed to have meetings with them to explain things," Driedger said. "We basically got pulled to the table and realized we had a role to apply science. Not just to do the science … but to make sure stakeholders understand how to use it. That was a big change. That was a big mental shift."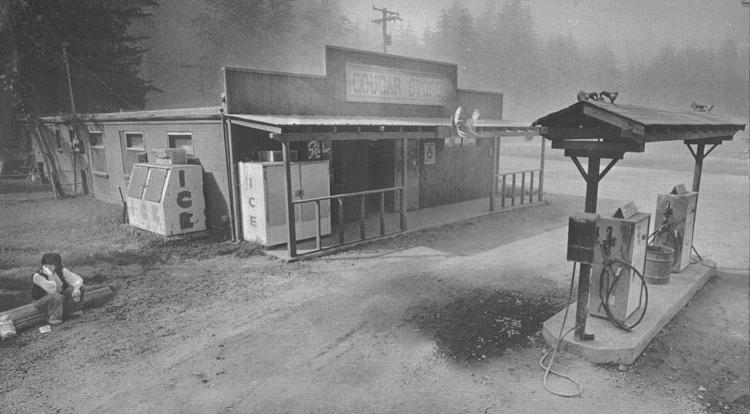 'Science isn't done until it's shared'
Now the USGS has two scientists dedicated to outreach: Driedger and her protege, Liz Westby.
Driedger serves as a sort of face for the agency among news media and Cowlitz County officials, coordinating interviews, meetings and safety trainings. Westby, 58, joined the USGS in 2015 and now acts as the voice of the agency on social media.
Together the women participate in regular hazard response exercises, educate non-scientists about the mountain and speak on the importance of creating an emergency response plan.
"The reality is that we all need to be ready. Everyone has a role, and we need to be in step," Dreidger said.
Advanced preparation and communication saves lives, as was the case in the 2018 eruption of Kilauea in Hawaii. Westby, who posted more than 700 social media posts about the event for USGS, said not a single person died because the community knew what to do. The USGS explained the hazards and science ahead of the blast, and people could track the events on social media as they happened.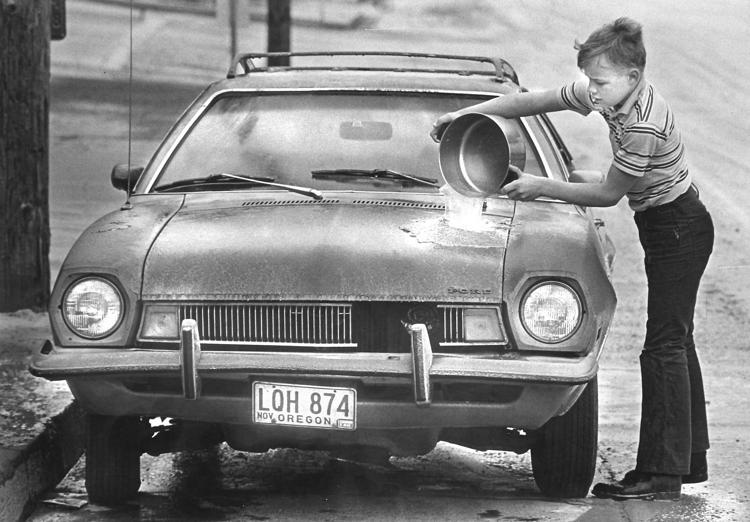 The philosophy behind educating the public and posting on social media is that interest begets ownership: If people fall in love with Mount St. Helens, they'll be more inclined to learn about "all aspects" of the volcano adn get involved in the hazard response planning, Westby said.
"It isn't just a scary volcano with hazards … if you know what to do when ash is falling," she said.
But that level of communication was something the USGS lacked in the 1980s, Driedger said. The Mount St. Helens eruption made "very clear" that "scientists concerned about public safety were devoid of any influence if we weren't plugged into the existing system," Driedger said.
"It's not just enough to learn about the volcano," Westby added. "We need to apply what we know so we can keep others safe. Both Carolyn and I have the same perspective: The science isn't done until it's shared."
Be the first to know
Get local news delivered to your inbox!