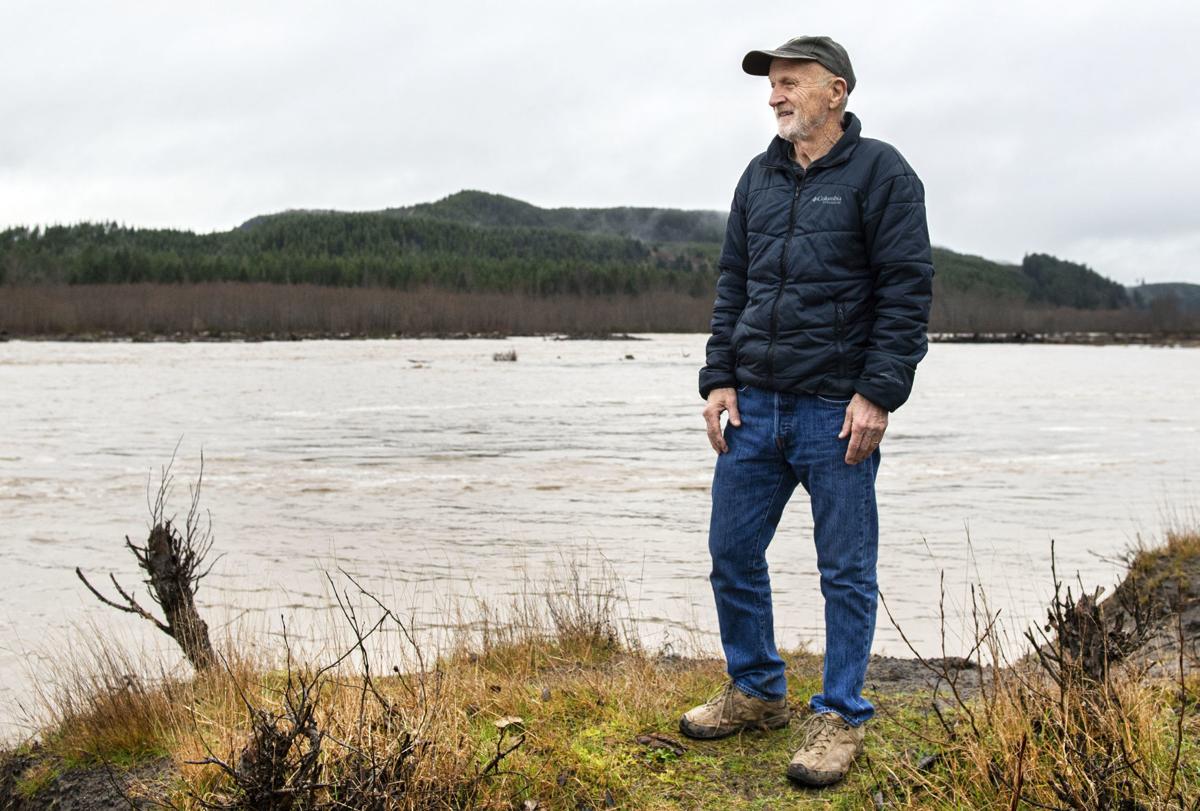 This is the 10th story in our ongoing series marking the 40th anniversary of the eruption of Mount St. Helens on May 18, 1980. Stories appear in a collection on TDN.com as they appear in print and online.
A state fish biologist of just about two years at the time, Bob Lucas joined thousands of anglers who mourned the loss of the Toutle River on May 18, 1980.
Once a paradise for anglers, the Toutle and most of its fish were snuffed out by the eruption of Mount St. Helens. The blast reset the river valley, burying the waterway under 3 billion tons of debris. All that was left was a steaming moonscape and gelatinous mud flows — and a deep ache in outdoorsmans' hearts.
"People from out of state would come to the Toutle River to fish. … It was a huge hit to sportsmen to lose that opportunity," Lucas said recently.
Historically the Toutle has bounced back from disaster. Even bigger mud flows than those of 40 years ago have roared through the valley and wiped out its fisheries. With four decades to heal, the river already has made huge strides. Salmon and steelhead are back, even if in smaller numbers. Foliage has sprouted and flourished along most banks. Elk, mountain goats and other animals have returned.
And yet, it still has a long way to go — likely hundreds of years — before the watershed is fully recovered.
"Forty years is a multigenerational period on a human scale, but on a geologic scale, the eruption just happened. Natural recovery may take hundreds or thousands of years," said Josua Holowatz, a current WDFW fish biologist "However, it is felt that there are some things that we can do to help things along in the realm of fish recovery."
River valley wiped clean
Lucas started working with WDFW (then the Washington Department of Fisheries) in 1978 as a district fish biologist. His job involved stocking the rivers with fish, enforcing fishing regulations, managing the environmental conditions and forest practices between Packwood and Longview.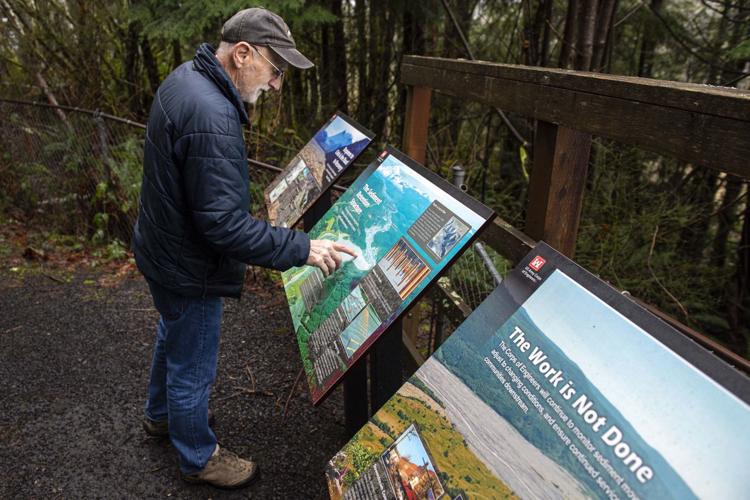 "I had the opportunity to see the river prior to the eruption, and what it held in store for the salmon and the beauty," he said.
The Toutle was a rare undammed productive river, said Nathan Reynolds, cultural resources program director for the Cowlitz Indian Tribe.
"All of that productivity was already lost from the Cowlitz system (due to construction hydropower dams in the upper basin) … so it was an important place for people to go and see what a non-colonial, natural landscape would look like."
As many as 20,000 spring chinook salmon, 40,000 fall chinook and 15,000 winter steelhead returned each year to spawn in the Toutle, according to the Lower Columbia Fish Recovery Board. It was one of the state's top steelhead fisheries, and it drew anglers from across the country, Lucas said.
When the volcano blew, its north flank gave way in the largest landslide in recorded history. Boulders, ash, pumice, glacial ice and other debris rushed into the valley and buried the waterway. Silt suffocated any fish living in the main stem and boosted river temperatures upwards of 90 degrees.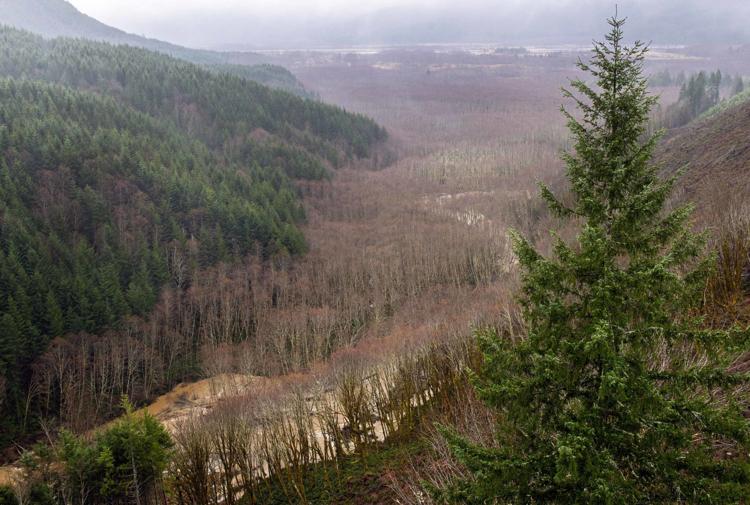 Salmon and steelhead should not have survived. So it was like Christmas morning when Lucas and his colleagues found a few stray survivors in Johnson and Hoffstadt creeks just months later.
"It would be about the bleakest possible survival. You have no insects, you have no algae. There is just mud everywhere. A lot of the time the stream is chocolate brown," Lucas said. "And yet these guys are surviving. I still don't understand it to this day. It's still fascinating it happened. ... In these little tiny niches they were proving us wrong. ... That was kind of the salvation of the Toutle."
Those stragglers helped repopulate the river, as did the adult salmon born in the Toutle but that avoided the blast while out in the ocean.
"The story of the eruption was not the end of the story for these fish," said Eli Asher, senior restoration ecologist with the Cowlitz Indian Tribe.
South fork recovery, north fork 'dead zone'
Within about three years of the eruption, fish runs and river habitat in the south fork had pretty much bounced back, Lucas said. After about 10 years, WDFW reopened catch and keep steelhead fisheries on the river.
Four decades later, the signs of the eruption might be difficult for a stranger to pinpoint. But still no fishing is allowed on the upper north fork — once the river's more productive fish habitats. And fish populations are significantly smaller. The fish recovery board estimated in 2010 that fewer than 200 spring chinook, 300 fall chinook and 400 steelhead returned annually on average.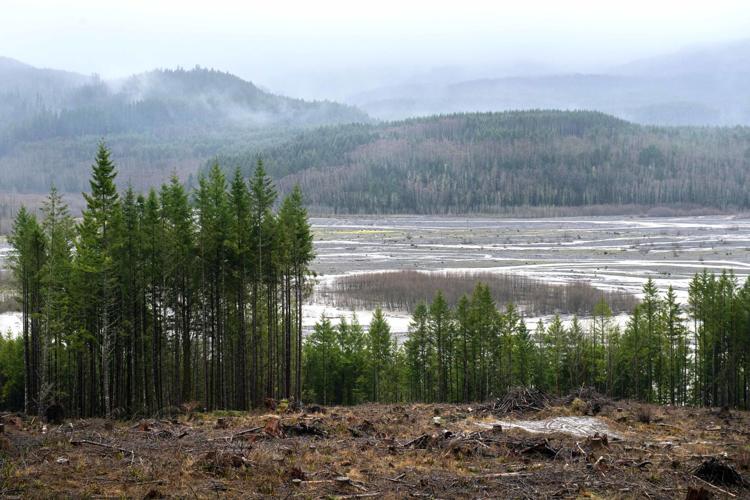 Modern fish runs on the Toutle's north fork specifically must contend with the sediment-retaining dam and a relatively young river still establishing its path through the valley.
Adult salmon swimming upstream to spawn can't pass the dam to reach as many as 50 miles of habitat behind it, though adults collected in a fish trap and are trucked upstream. But ocean-bound juvenile salmon have a tough survival challenge — hot water, predators, stranding — when they reach the braided, shallow channel on the sediment plain behind the dam.
"Eventually ... the river will stabilize a little bit more and there will be better conditions," Lucas said. "But I don't think the dam will be taken out anytime. And without that, the potential (for recovery on the north fork) is not that high."
The U.S. Army Corps of Engineers built the 125-foot high structure in 1989 to keep silt from clogging the Cowlitz River and increasing flood odds. It had trapped 115 million cubic yards of silt by 2013, enough to cover three lanes of highway 10 feet deep from Seattle to Los Angeles.
The corps raised the dam's spillway by 7 feet in 2012 to increase its capacity and plans to raise it another 23 feet. Those raises will essentially reset the clock for recovery because it resets the grade of the river, Asher said.
"If you think about planting plants in your yard, it takes a long time for them to grow. Then put 10 feet of sand on top of them (after a few years). They are not going to do well."
"Each additional intervention is prolonging that damage," Asher said.
A viable system that needs time to recover
Lucas and the Cowlitz Tribe members recognize the necessity of the sediment dam. Without it, hundreds to thousands of lives would be put at risk of floods.
"There's always a balance, and it's hard to find what that might be. Obviously people are going to win over fish," Lucas said. "Even without the dams, there still would have been a slow recovery process. But as I've said, those have happened before without man's influence. The river came back to a relatively pristine state, and I'm convinced it would have done the same thing."
Though it's a "marginal" help for fish, the fish collection facility below the dam has helped sustain runs so far, Lucas said. Without it the salmon and steelhead would be completely cut off from upstream habitat.
"If they have the tenacity to get here, we have the responsibility to help them get upstream," Lucas said.
The Corps ultimately plans to upgrade the existing fish collection trap to boost outcomes for fish. But members of the Cowlitz Tribe estimate it could take hundreds more years for fish to flourish in the upper reaches of the Toutle's north fork. Geologically, the river there is still is in its infancy.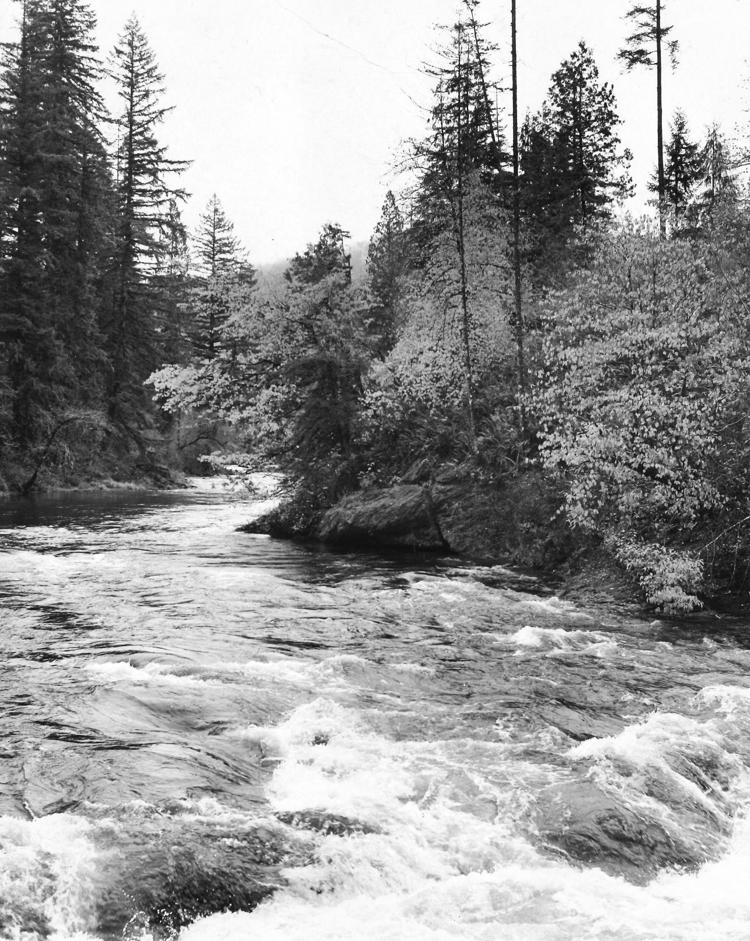 Before the 1980 eruption, it took 500 years for the river valley to recover from even earlier eruptions and become what anglers pine for today, Asher said.
"Will it return? Yes," he said. "But in no case will it return to what we pine for during our lifetimes."
Editor's note: An earlier version of this article used an outdated title for Nathan Reynolds, Cowlitz Indian Tribe culture resource program director.
Be the first to know
Get local news delivered to your inbox!