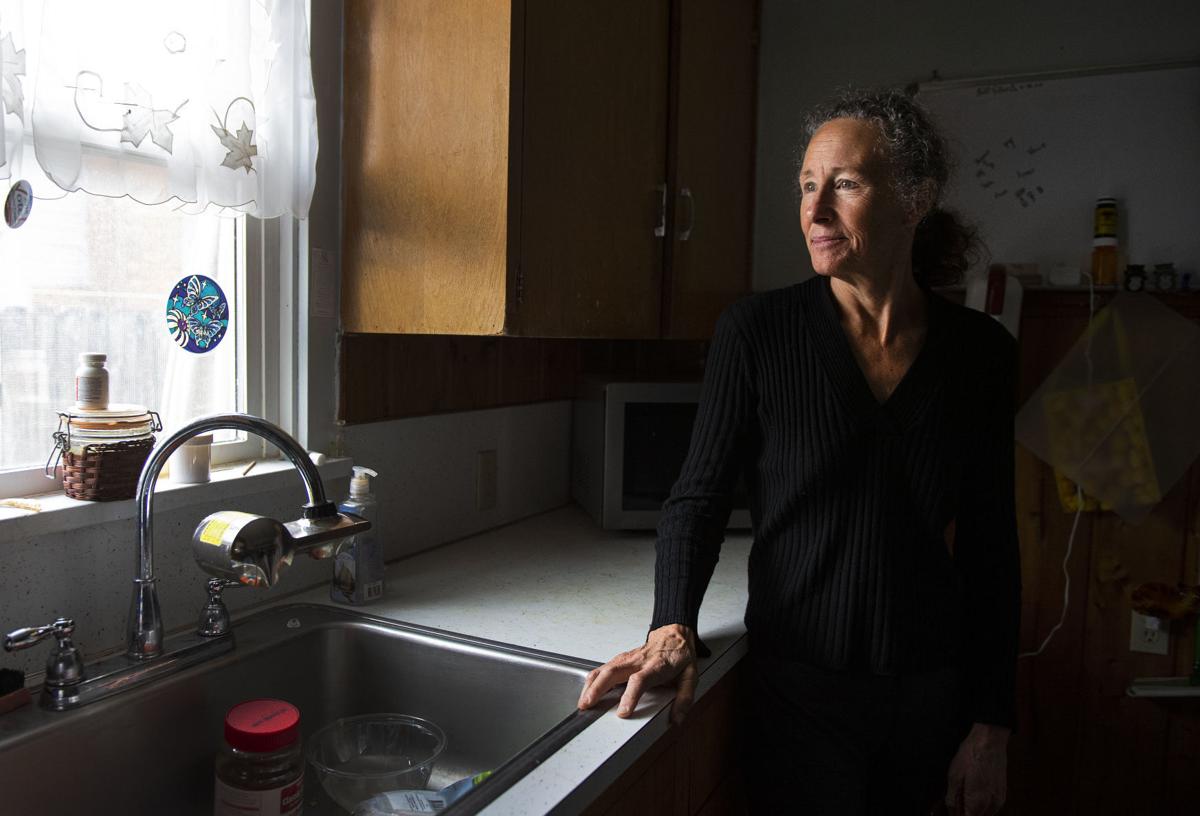 This story has been corrected to clarify that a quote originally attributed to Dennis Weber was actually provided by Arne Mortensen.
A Longview woman entered a fifth day Tuesday of a hunger strike she began in protest of Cowlitz County's contract with federal immigration officials to hold juvenile immigration detainees.
Jeni Quiriconi, 64, said that since 12:01 a.m. Friday, she has limited her daily diet to 600 calories. Each day, she said she will only consume two nutrition drinks, 200 calories each, and another 200 calories from cucumbers, celery and radishes.
Quiriconi, calling on the County Commissioners to end the contract, said in an interview Monday that she will continue this lifestyle "until the contract ends, or I pass away from starvation."
"I am not going to stop. I don't want to die. I have no death wish. My dad is 96 and I really would like to outlive him," Quiriconi said. "(But) someone needs to speak out for those who cannot speak out for themselves."
"I want my life to really mean something," she said. "I want to amount to something for someone, somewhere, in a way that's really meaningful. I was a veteran: I didn't have to give my life for anyone there, but I was willing to, and I'm willing to give my life for these young people."
In statements to The Daily News this week, at least two of the three County Commissioners indicated they stand by the program. The Board of Commissioners has not budged on the issue since protests against the contract at the Cowlitz County Youth Services Center in the last few months.
Quiriconi is a semi-retired massage therapist and U.S. Army veteran who has lived in Longview for about two decades. She has been politically active in the area, and was an organizer of a June demonstration at Longview City Hall in the aftermath of the death of George Floyd.
Quiriconi said she doesn't regularly weigh herself but said she averages around 124 pounds. Monday, her weight came in at 114 pounds, she said, where it remained Tuesday.
"I feel like I'm running on adrenaline all the time," Quiriconi said Monday. "For the last two weeks I've had incredible insomnia, and my hunger strike doesn't seem to have affected it so far."
Quiriconi said she will continue to volunteer, including watering plants at the Highlands Neighborhood Association, for as long as her health holds out. When she can't be active anymore, she'll sit or lay down, she said.
She said she's been in contact with her attorney over updating her will and has a do-not-resuscitate order in place. She has contacted her doctor about her plans.
She reached out to The Daily News on Friday about her strike. From her perspective, the county is making a profit from jailing children, something she feels is akin to slavery.
"This is unconscionable in my opinion," she said. "I believe it's a disgusting practice that needs to be terminated now."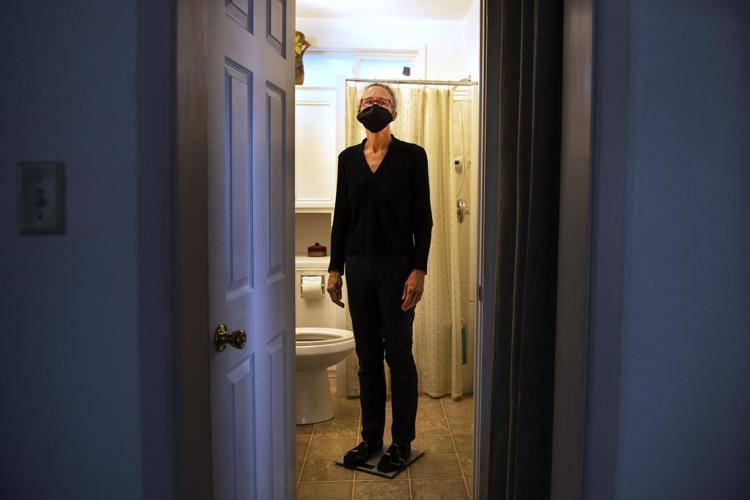 The county's contract, struck in 2001, predates both ICE and the current roster of County Commissioners. It was signed with the Department of Justice's Immigration and Naturalization Service, which dissolved in 2003. For $170 per person, per day, Cowlitz County houses juveniles who are determined to be a danger to the community while they undergo immigration court proceedings. The average revenue for the past two years is $202,130, the Commissioners said.
The youth held for ICE are "List 1" detainees, a category that local and federal officials say generally includes youth accused of particularly violent crimes and gang affiliation. They have previously entered the country unlawfully and were determined by ICE to be a safety risk, often from committing or being accused of some sort of violent crime, court officials say. Most had been living with family somewhere in the U.S. prior to their detainment.
List 1 detainees aren't necessarily convicted or even charged with a "dangerous" crime. The List 1 determination also includes "escape risks," "adjudicated delinquents" and "juveniles who engage in disruptive behavior while in a licensed shelter program."
They are treated the same as other detainees, court officials say, and spend meals, school and the rest of their days mixed in with the other juveniles at the Cowlitz County Youth Services Center. The agreement requires the county to complete a rigorous on-site, annual inspection that usually last 2-3 days.
No juveniles or staff at the detention center have tested positive for COVID-19, the commissioners said Monday.
Many of the juveniles have legal representation, but because immigration violations are civil, they're not guaranteed a right to a lawyer.
The county commissioners control the fate of the contract itself, which must end anyway at the end of 2021 under a recent state law. The decision to detain or release individual juveniles is up to ICE.
In the Board of Commissioner's view, "the clients housed here for ICE (are) anything but innocent children but rather older undocumented immigrant teens involved in illegal activities, often gang related," Commissioner Dennis Weber said in an email.
"They are well cared for while in our custody, including medical care and education," Weber said. "In conversations I have had with staffers there, most detainees actually appreciate the safe and secure surroundings provided to them — a type of escape from gang pressures."
Weber said he's reached out to Quiriconi to share his perspective.
"While I may disagree with her, I will defend her right to peaceful protest, and hunger strikes are a historic form of protest in America," Weber said.
In an email, Commissioner Arne Mortensen said that Quiriconi's hunger strike is a separate issue from discussing the actual merits of maintaining the contract.
"I am not subject to these kinds of tactics," Mortensen said. "To me her actions are irrelevant to factfinding on the issue. If we allowed such tactics to sway an action ... well, you can imagine what serious problems would ensue."
Reached by phone, Quiriconi's friend Debra Rose — who she has been friends with for 48 years — said she hopes she'll be able to talk Quiriconi out of taking the hunger strike to the point of death. But she also appreciates that Quiriconi is trying to draw attention to the issue.
"I feel like she's very committed," Rose said. "I would feel very sad if this is the cause that kills her, but I support her as I support her passion. It is not something I would do … but hopefully it would not be for naught. I'm sorry that she has decided to make that choice that it would go to death, but I support her."
"We have protested, we have appealed to the commissioners, and they are not listening," Quiriconi said. "So I'm putting my life on the line."
Quiriconi said that if county officials have to hold them, they should "let us meet them" and demonstrate why they're violent or dangerous.
"If this person in there is a violent criminal, why is he violent? Was he an abused child like I was? Was he twisted by someone who tortured him by propaganda? Were drugs used on him?" she asked. "There are reasons that people become violent, and it's usually because they've had a lot of violence perpetrated on them."
The county has compiled records of detainees and said it is willing to release them, but ICE has blocked the county from releasing that information. The matter has evolved into a federal lawsuit involving a University of Washington professor who is seeking those records on research grounds.
"I hope people understand that my heart is full of love," Quiriconi said. "All I've ever wanted was to give it, and receive it in return."
Be the first to know
Get local news delivered to your inbox!