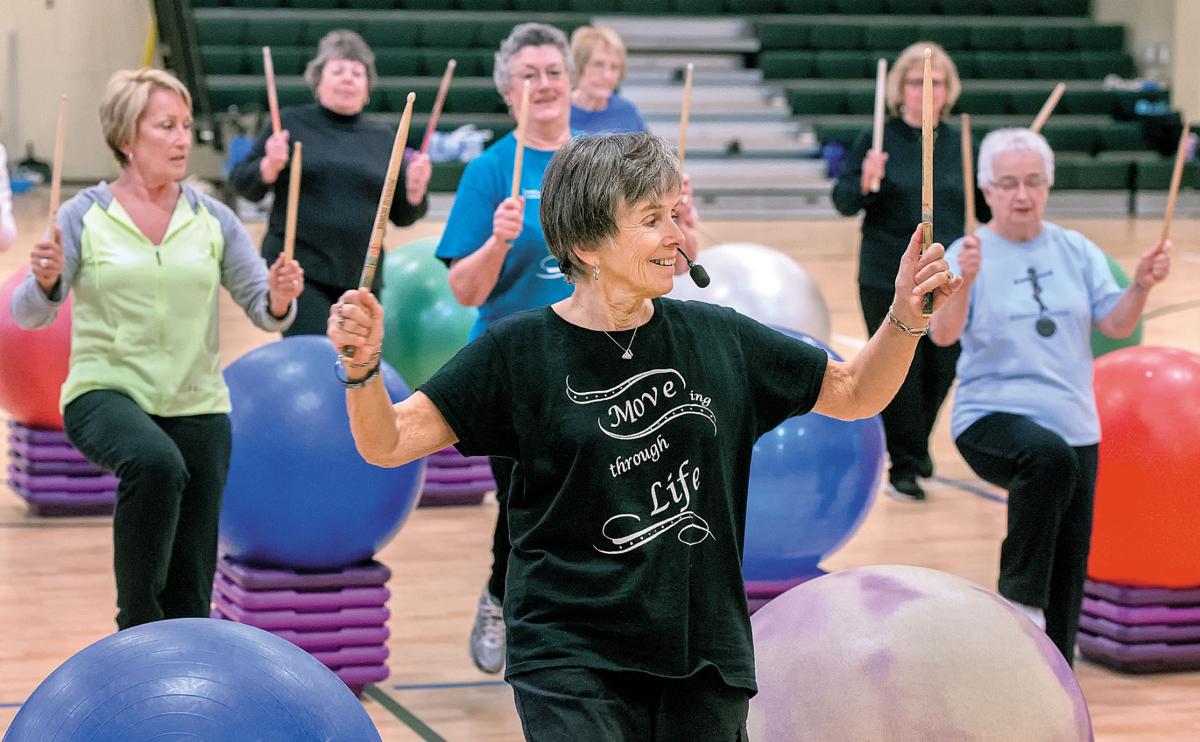 In 1977, Judy Bain laced up her sneakers, dug out her children's red plastic record-player, picked out some bouncy 45s and started teaching aerobics at the YMCA.
Nearly 40 years later, the Kalama resident still teaches exercise classes, including low-impact aerobics, Zumba Gold, Move-ing With Music and a class called Betty Bones and Balance designed to build strength, keep osteoporosis at bay and increase balance to lessen the likelihood of falls.
The 70-year-old, who is a retired medical assistant from Longview Surgical Group, is going strong — much of which she attributes to the lessons she teaches others.
Judy instructs 15 classes a week at the Youth & Family Link building. Besides Link, she offers classes through Lower Columbia College's Continuing Education program and Longview Recreation. Her busiest days are Mondays and Wednesdays, with back-to-back lessons starting at 7 a.m. and ending at 1 in the afternoon.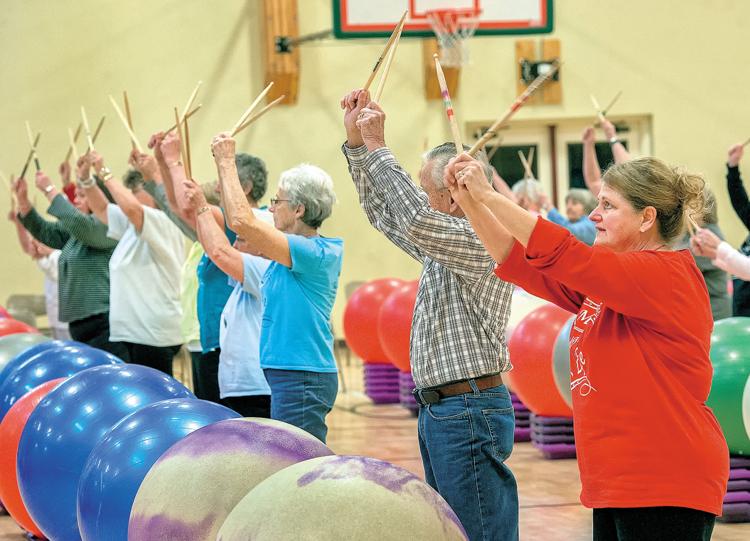 "Everybody says, 'When are you going to retire?' but this is really not a job," she said. "It's just fun. Do what you like and like what you do."
Fitness became a part of Judy's life when she took up running in the late 1970s. A member of the YMCA, she was approached by Pat Hahka, the aquatics director, about teaching a class. Judy was hesitant, but she took some training through the Y.
"I taught my class in this big gymnasium, and it was so quiet," she said. "I got my kids' red plastic record player and taught the next class playing 45s and just kept shuffling the records to songs that I liked."
These days, Judy instructs using an iPod and a headset. With classes containing upward of 50 participants, the headset helps reach the ears of each person in the Link gymnasium.
Judy started teaching Better Bones and Balance in 2003. The results have been impressive, she said.
"When Judy Nakashima (at PeaceHealth) does the bone scans, if she had people who might be osteopenic or whatever, she would say, 'You should go try Judy's class,' " Judy said. "Many of the people who have been with me for a long time have really shown good results, and that's what's kept me going."
Therese Burkey of Longview, who will turn 90 July 29, has worked out with Judy for 11 years. Therese takes four classes each week, including bones and balance and Zumba Gold. Before taking the classes, Therese said she had been visiting her doctor for knee pain.
"He told me, 'No surgery, do exercise,' " said Therese, who describes herself as being an avid sportsman her whole life.
The knee pain improved, Therese said.
"When I don't (work out) for a little bit, my knees get a little stiff," she said. "This keeps me going."
And Judy often points to Therese when younger students complain about the exercise.
"She says, 'Look at Therese. If Therese can do it, you can do it,' " Therese said.
Elaine Patterson, 78, of Longview, began classes about 10 years ago. Before her husband, the late Naselle Comets boys' basketball coach Lyle Patterson, passed away in 2013, the couple attended together.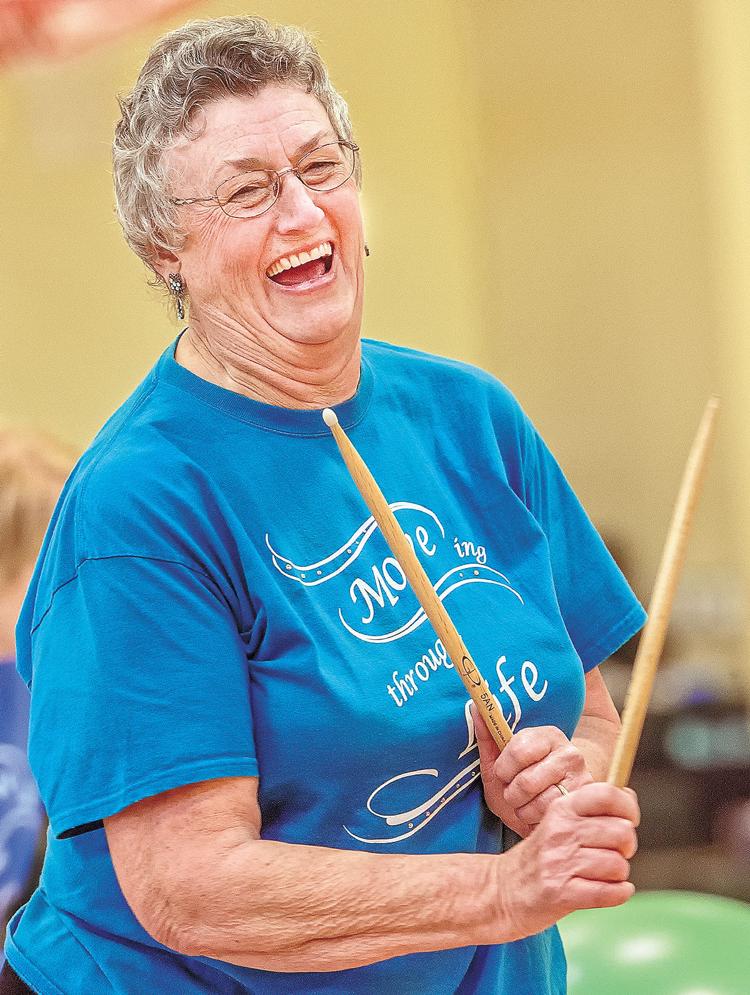 Elaine said she knows good coaches, and Judy is a superior one.
"She is such a delightful person. She has an amazing personality," Elaine said. "She doesn't ask you to do things that will have you hurting. She just has a way about her ... you just want to work for her."
Judy said she is in good health and can't imagine not teaching classes.
"As long as I can keep going, I keep telling them that I'll be there with them when I'm 90," she said, smiling.
Modern medicine has enhanced the life spans of many, she said, which makes her job that much more important.
"We'd better keep moving, so we can live better. It's a quality of life thing."