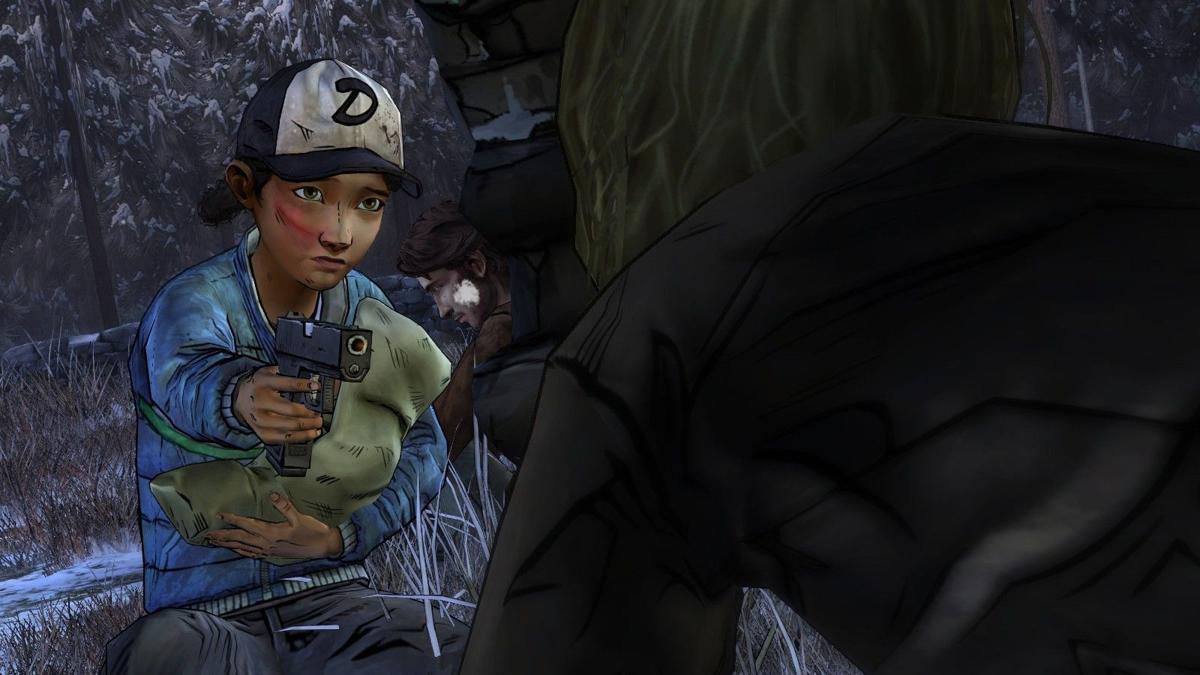 I've been playing video games for many years, but it wasn't until late 2013 (with the release of "Grand Theft Auto V") that I started writing reviews.
So I consider 2014 to be the first full year of diving head-first in ever-open sandbox worlds, engrossing story-based adventures and high-octane first-person shooters. And though I can't say a game came across any of my consoles from 2014 that made me stop in pure awe, I can say I've played through some truly amazing games (though I'll be the first to admit there were many well-reviewed games I haven't gotten to yet, including "Far Cry 4" and "Dragon Age: Inquisition," so take that into consideration).
---
Game of the Year: 'The Walking Dead," Season 2
Description: "The Walking Dead: Season 2" will remind you just how powerful good storytelling can be. It also will affirm just how stellar a character Clementine is. While my version of our heroine is probably a tad more callous than she had to be, I don't regret the choices I made with her. Each of those choices showed us the truth behind those we love, hate and simply tolerate for what they bring to the table. Every decision led to a beautifully designed conclusion with a strong and tempered Clementine at its core, and that's all I could ever ask for in a video game.
---
The rest of the Top 10 list, in no particular order, follows:
Description: "Alien: Isolation" made me want to pull my hair out in frustration and soil my pants in fear. Though the 20-plus hours I put into completing this game were far too long, I can't help but admire the painstaking work the developer put into making "Isolation" a true testament to the horror that is "Alien."
A return to the nightmare-inducing genre of survival horror, "Isolation" reminds us that, sometimes, brawn isn't enough to save to you from a horrifying death sequence. Your goal here instead is to think on your feet and stay one step ahead of your demise, even if that means hiding in locker until it's safe to go back outside.
Description: Disturbingly violent yet peacefully ambiguous in its conclusion, "The Wolf Among Us" is a strange, engrossing tale of murder, mystery and mayhem. Its final chapter, solidly answering questions many of its players harbored from Episode 1, takes us on a thrilling ride from the Crooked Man's lair to a heart-pounding car chase to a cutthroat battle with Bloody Mary to a tense confrontation in front of the Witching Well. And at every locale, more of the powerful story begins to piece together, letting us in on some devilish secrets and twisted machinations. All of this while still embracing its noir roots and storytelling-based sensibilities.
"South Park: The Stick of Truth"
Description: "South Park: The Stick of Truth" reveals some truths about what makes a great a great deal of fun. "Stick of Truth" feels like an extension of Trey Parker and Matt Stone, a symbol of how their involvement in a South Park project can only be a good thing. Yes, the game is short and can hardly be considered an RPG classic. Combine that with the distinct impression that this game was built much more for fans than those with only cursory knowledge of the show, and you have a game that may not appeal to everyone. Still, how can you complain when you have the chance to play what amounts to a 10-plus-hour South Park episode? There may not be a lot of replay value, but trust me, you'll only need the one time.
"Super Smash Bros. for the Wii U"
Description: It took long enough, but the latest addition to the "Smash Bros." saga is nearly perfect in its execution. Action-packed and lightning-quick, "Super Smash Bros. for the Wii U" works for both longtime fans (such as myself) and those who only pick up a controller at their friends' homes. With the addition on online multiplayer, little is left to improve upon as you master your favorite brawlers, fall in love with new ones and battle for supremacy with friends and strangers alike.
Description: "Destiny" is a gorgeous burst of firefights and multiplayer bliss, but it would be hard to say exactly what type of game this is. It's divisive and loose in its focus, though I'm still having an amazing time trying to save humanity from the Darkness trying to overwhelm us. Still, "Destiny" comes with heavy expectations, and it's up to the game and the players (and maybe the downloadable content) to make those expectations a reality.
"The Vanishing of Ethan Carter"
Description: With a strikingly powerful story and the freedom to play without your hand behind held, "The Vanishing of Ethan Carter" is a beautiful game that just begs to be played. Right from the start you are free to explore the entire map with nary a loading screen to be seen. Which is fantastic, because you'll find yourself running across the wilderness many times over just for the fun of it. Combine that with some genuinely challenging puzzles, and "Ethan Carter" is one mystery you'll be dying to solve.
Description: You ready to lose what little free time you have left in the day? Then download "Threes!," a deceptively brilliant puzzle game that's at once simple to pick and near-impossible to put down. the learning curve is non-existent, but in order to get the best score possible, you'll need to train yourself to see several steps in advance, adding a unexpected challenge to this mobile game. Throw in some rockin' music (and more than a dash of its own personality), and you got yourself a great waste of time in your hands.
Description: "Your Titan is now ready." When you hear these words, splashed across your screen in big, bold letter, you can't help but get a bit more excited. Because you're already incredibly excited since you're running around as a cloaked futuristic military agent slaying those who in stand your way. No matter how much damage you do with your sidearms, though, it's nothing like the rush you get when your giant, 24-foot robot descends from the heavens, swoops you into its cockpit and devastates the battleground.
Description: "Sunset Overdrive" is just a chaotic mess of jubilant madness, all wrapped up with a surprisingly witty script. Breaking the fourth wall is a constant here, and it's just another way the game reminds you that this is your story, one you craft through customization and event choices. An excellent addition to the Xbox One collection, "Sunset" allows you to release your inner wild child. As for consequences? We don't have time for that. We have a shiny teddy bear rocket launcher to try out.
Staff copy editor Dominic Baez writes film and game reviews for The Daily News. Follow him on Twitter at @Silver_Screenin.