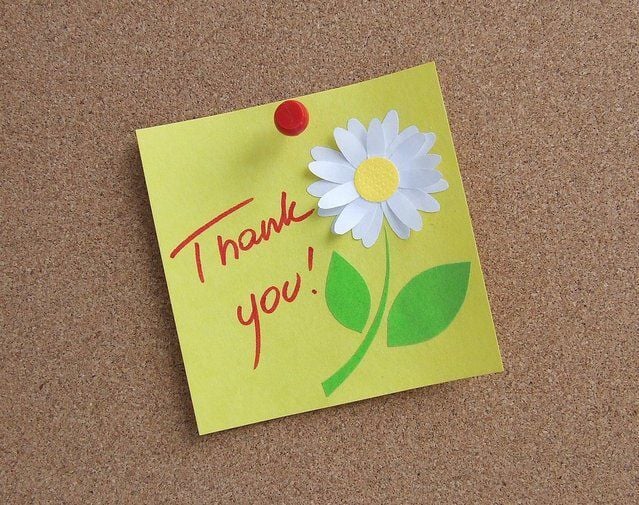 Thanks for the FCRC support
The Longview School District and the Family Community Resource Center say thank you to the following businesses, organizations and agencies for their ongoing support on the FRC since the start of school this fall.
Thank you to the Eat and Thrive support group and the Altrusa organization for providing weekend food bags for up to 216 children each week. This is a huge undertaking and the time, effort and support you have given these families has been amazing.
We thank the Lower Columbia School Gardens and Amerigroup insurance for providing fresh fruits and vegetables to put in our weekly emergency food boxes that we distribute through the FCRC every Thursday morning.
Thank you to Bethany Lutheran Church for supporting the E.A.T. group and keeping extra food in our pantry to help with emergency food boxes. Through the Health Care Foundation, and the Child and Adolescent Clinic, we have been able to support our families with medical navigators to ensure our kids are getting health insurance and well child checks. This program also has provided weekend food support and gas cards with families that are in need to get to and from their medical appointments.
Lastly, we thank the United Way COVID relief for donations to supply the FCRC with diapers and bottom wipes for our families who need that support.
A special surprise thank you to the Lower Columbia Retirees who supported us with funding to buy alarm clocks and batteries for our students who were struggling to make their morning Zoom meetings or check-in meetings during remote learning.
Thank you to all of the anonymous community donors who truly keep the Family Community Resource Center going to help our Longview students and their families. We appreciate you all so very much.
Longview School District,
Homeless/foster care liaison
CCN thankful for $3,000 grant
The Weyerhaeuser Giving Fund has generously granted the Cowlitz Community Network $3,000 to expand financial literacy training for youths and adults in Cowlitz County.
Through a partnership with local volunteers, financial institutions, agencies and organization, Cowlitz Community Network offers free financial education bout managing money more effectively, budgeting, saving, using credit and investing. This funding will support the expansion of training to include live and pre-recorded sessions of adults with low incomes, people who are experiencing homelessness or are otherwise financially vulnerable, and provide additional learning opportunities for children.
The Cowiltz Community Network board of directors and staff are thankful for the continued support of the Weyerhaeuser Giving Fund and their commitment to helping local at-risk youths and adults succeed.
Cowlitz Community Network
FOS grateful for auction donors
The Friends of Skamokawa thank the following businesses and community members for their wonderful donations to our online auction.
You made it a huge success.
Thanks to Active Enterprises, the Appelo Archive Center, Banana Bookstore, Bridgewater Bistro, C&H Classic Smoked Fish, Cannon Beach Hardware (Screw and Brew), Care 31 Chiropractic, Genie Cary, the Campbell Group, Cynthia Caster, Cathlamet Building Materials, Cathlamet Dental, Cathy Seifert, Cathlamet Realty West, Kay Chamberlain, Mitzi Christensen, the Clatsop Historical Society, Collupy Glass, Columbia River Kayaking, Columbia River Maritime Museum, Nell Coulson, Country Pet Vet Clinic, the Dahlia House, Daisy Chain Floral, The Depot Restaurant, Ruth Doumit, Dylan's Cottage Bakery, the Duck Inn, Elochoman Millworks, Pam and Gary Emery, George Exum, First Interstate Bank, Noreen Fitts, Forest Mora Landscaping, Fort George Brewery, Freddy's Mowing and More, Bernadette Goodroe, Kyla Gribskov, Gribskov Glass Blowing, Hancock Forest Products, Hannigan Law Office, H&K Construction, Keith Hoofnagle, the Hotel Cathlamet, The Inn at Crippen Creek, The Inn at Lucky Mud, Island Pearls Live, Island's End Farm, Jabbershack Knitting, Kalama Vintage Warehouse, Jenny Kizziar, Laser Designs, Little Indian Embroidery, Little Island Creamery, Little Island Flowers, Lorraine Interiors, Los Roo Restaurant, Maria's Place, Kent and Irene Martin, Minuteman Press (formerly ABC Printers), Naselle Hardware, Naselle Rock and Asphalt, Don Nisbett, The Ocean Lodge, O'Connor Construction, Patty Cakes Cafe, Christine Payne-Towler, Pelican Brewing, Audrey Petterson, The Pie of the Month Bakers Club, Prestegard Construction, Quantum Health and Wellness, Mike Rees, River Mile 38 Brewing Company, Gloria Roberts, the Rosburg Store, Scribbles, the Pizza Mill, Sherril Bollen, Skamokawa Creamery, Skamokawa Creek Enterprises, Skamokawa Resort, Skamokawa Internet, Skamokawa Vista Park, Skyline Golf Course and The Spar Restaurant.