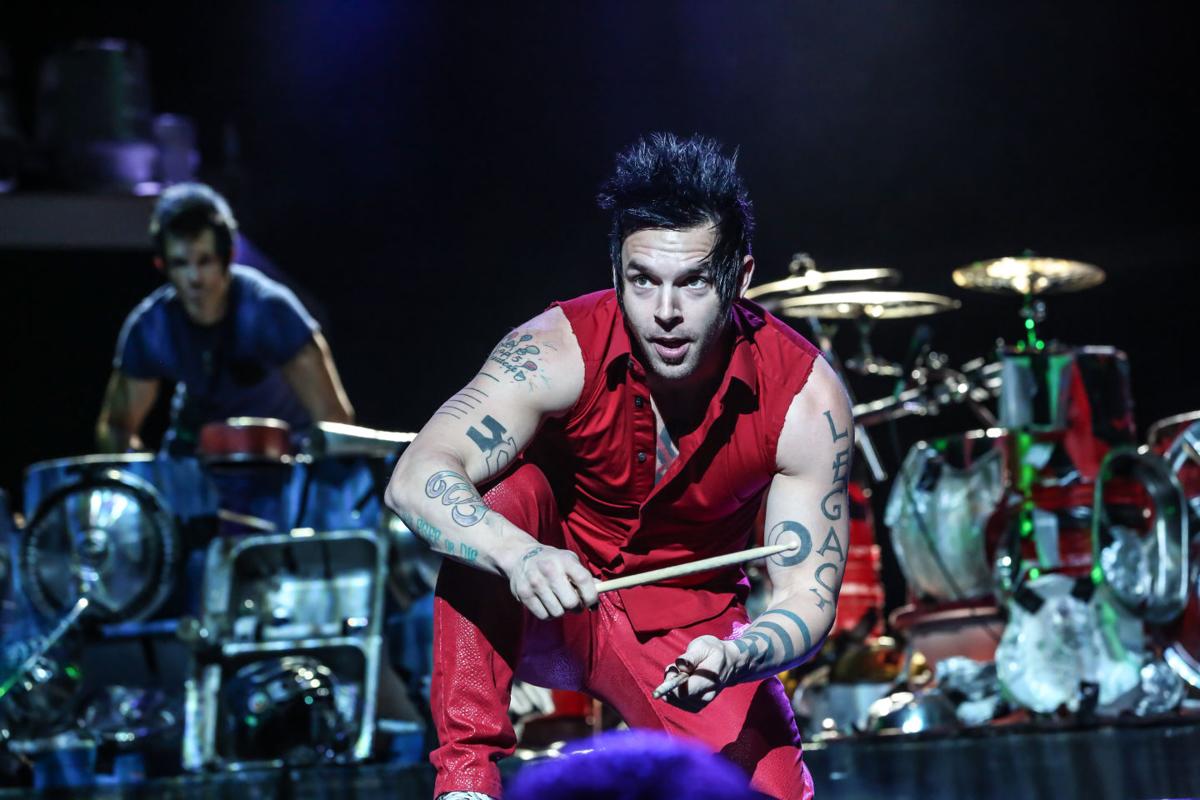 Twenty years ago, Justin Spencer formed a group for a high school talent show. He based the group on people he'd seen banging out rhythms on plastic buckets in New York subways.
Recycled Percussion's "junk rock" ended up going far from Spencer's New Hampshire roots. The act has been touring since 2001, making the rounds of colleges and halftime shows for NBA and NFL games. It took third place in "America's Got Talent" in 2012, which led to shows in Las Vegas. After runs at the MGM and Tropicana, the group is now at The Quad.
During a break from shows on the Vegas strip, Spencer and his three co-performers will bring their high-energy show to the Columbia Theatre on Sunday.
The Recycled Percussion show incorporates everyday items like power tools, ladders, buckets and trash cans, and turns them into rock instruments.
"We pride ourselves on creating chaos," Spencer said. "There are no rules in our show."
Members often try out new devices as part of the act, he said. "It's trial by fire. We bring things on stage and see if we like it.
"I think our show evolves from night to night," he said. "A lot of our show is improv."
Spencer said the show is "just as much comedy as it is rock and roll." It also has acrobatics. "We have a couple of guys who specialize in that crazy stuff," he said.
Members of the audience get drum sticks when they come in and are invited to participate in the craziness.
Spencer said the show is designed for all ages.
Contact Daily News reporter Tom Paulu at 360-577-2540 or tpaulu@tdn.com.
Be the first to know
Get local news delivered to your inbox!