Many named to
WSU honor roll
Many local residents have been named to the Washington State University president's honor roll for the fall 2018 quarter.
To be eligible for the honor roll, undergraduate students must be enrolled in a minimum of nine graded hours in a single term at WSU and receive a 3.75 grade-point average or receive a 3.5 cumulative GPA based on 15 cumulative hours of graded work.
• Castle Rock: Hannah Cargill, Tyler Caulfield, Nathan Halladay, Blair Harris, Mallory Hobson, Sarah Keele, Caleigh Maffett, Hannah Mirenta, Conner Ness, Katelyn Sedig, Madison Smith and Jaynie Snaza.
• Kalama: Kaitlyn Armstrong, Emily Austin, Paul Delashaw, Jade Engelhard, Annie Gaddis, Sarah Gullick, Danica Killinen, Gary Langan, Kacey LeFrancq, Aaron Reichert, Joshua Roberts, Elena Tinoco and Steven Zirker.
• Kelso: Samuel Bates, Madison Farnsworth, Rachel Gaebel, Danielle Gedlick, Clinton Howard, Cole James, Jacob Klopp, Heather Kyle, Kyler Lopez, Brittany Lovely, Phillip Marrs, Ethan Mason, John McCormick, Shawn McElligott, Candace Melerine, Terryn Mitchell, Shane Monroe, Jake Sebens, Nolan Skerbeck, Ethan Smith, Samantha Swires, Aryn Vaughan, Maria Venegas, Sarah Wallace, Nina Willis and Sierra Wishard.
• Long Beach: Maddy Chabot and Darian Johnson.
• Longview: Marley Anderson, Jessica Bilodeau, Cody Brannen, Elizabeth Brassfield, Dena Brawley, Julia Breidt, Britany Brett, Samantha Brosnan, Jodi Byman, Trevor Byman, Christine Carlson, Jane Cooper, Skylar Cruz, Mackenzie Curry, Matthew Daems, Sydney Davis, Ashlynn Dean, Deborah Dolphin, Kristin Ellison, Jenee Erickson, Matthew Ferran, Amanda Foshaug, Joshua Free, Alison Gower, Zach Groves, Fawn Harris, Bianca Huhta, Andrew Jaspers, Ashtin Jennings, Madeline Julian, Victoria Kandle, Manon Kaufman, James LaPorta, Morgan Larson, Matthew Little, Weston Malcolm, Daniel Malone Buoy, Casey Maxwell, Scott McCully, Jennifer McNeil, Megan Meharg, Ruth Orcutt, Courtney Packard, LianHua Parr, Troy Parrish, Matilda Partridge, Nickolas Pasetto, Levi Poole, Katie Powers, Hunter Reeves, Parker Reeves, Amanda Reyna, Nick Rinck, Robert Riutta, Maci Robinson, Heather Rolf, Adrien Ruvalcaba, Marisol Sanchez-Matias, Isabella Schafer, Sarah Schill, Kimberlee Seals, Elizabeth Sharer, Luke Slind, Rose Smith, Haylee Stack, Kailie Sullivan, Angel Tapia, Olivia Trekas, Kyle Voos, Haley Walker, Chelsea Williams, Dustin Williams and Bachir Younes.
• Silver Lake: Kelsey Wason.
• Winlock: Adri Aparicio-Chagolla, Mary LaLone, John Vicker and Brenton Wood.
• Woodland: Laurel Anderson, Lori Anderson, McCartney Bridges, Melissa Eldridge, Kayla Huang, Cooper Irwin, Sailor Jenkins, Melissa Kangas, Anna Len, Ty McCullough, Jennifer McNichols, Cooper Mohlman, Alexander Moore, Madison Parham, Peneil Parrao, Joshua Pascual, Hiren Patel, McKenna Paul, Brendan Reardon, Cindy Trondsen and Amanda Wiant.
Busby passes engineer exam
Kyle Busby, who works at Gibbs & Olson, recently passed the professional engineer's exam and received his Professional Engineering License in Washington state.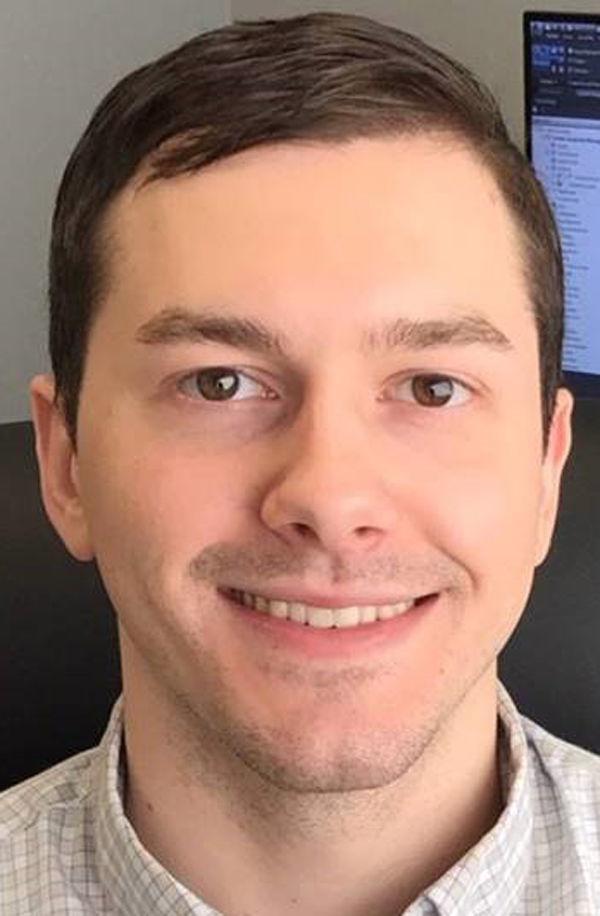 To become licensed, an applicant must receive a four-year degree in engineering from an accredited engineering program, have at least four years of supervised experience under a professional engineer, pass two intensive competency exams and earn a license from the state licensure board, according to a press release from Gibbs & Olson.
A University of Washington graduate, Busby received a bachelor of science degree in civil engineering.
Busby's experience includes developing construction plans, specifications, engineer estimates, three-dimensional models and pipe networks for roadway construction and site civil projects, according to the press release.
Coordes named to dean's list
Allison Coordes of Kelso has been named to the dean's list at Trevecca Nazarene University in Nashville, Texas.
To be named to the list, undergraduates must receive a 3.5 or higher semester grade-point average. In addition, traditional undergraduates must be enrolled full time while non-traditional undergraduates must have completed 12 or more hours between July 1 and Dec. 31, 2018.
Four named to president's list
Robert Bartlett, Shelby Dollemore, Alyssa Durst and Jennifer Duschik have been named to the fall 2018 semester president's list at Gonzaga University in Spokane.
To be named to the list, students must earn between a 3.85 and 4.0 grade-point average.
Two named to MSU honor roll
Andrew Hanson of Woodland was named to the fall 2018 semester president's honor roll at Montana State University in Bozeman, Mont., and Kelso resident Haylee Hooper was named to the dean's honor roll.
Students must complete a minimum of 12 credit hours to be on the lists. To be named to the president's honor roll, a student must receive a 4.0 grade-point average. To be named to the dean's list, a student must receive a 3.5 or higher grade-point average.
Locals on honor roll
Jonathan Morgan of Kelso and Logan Schoonover of Woodland have been named to the fall 2018 honor roll at Spokane Falls Community College.
LaFontaine on SCC honor roll
Mikayla LaFontaine of Castle Rock has been named to the fall 2018 Spokane Community College honor roll.
Mooney enrolls at Ohio university
Allison Mooney of Kelso has enrolled for the spring 2019 quarter at the University of Findlay in Findlay, Ohio.
She is pursuing a master of science degree in environmental, safety and health management.