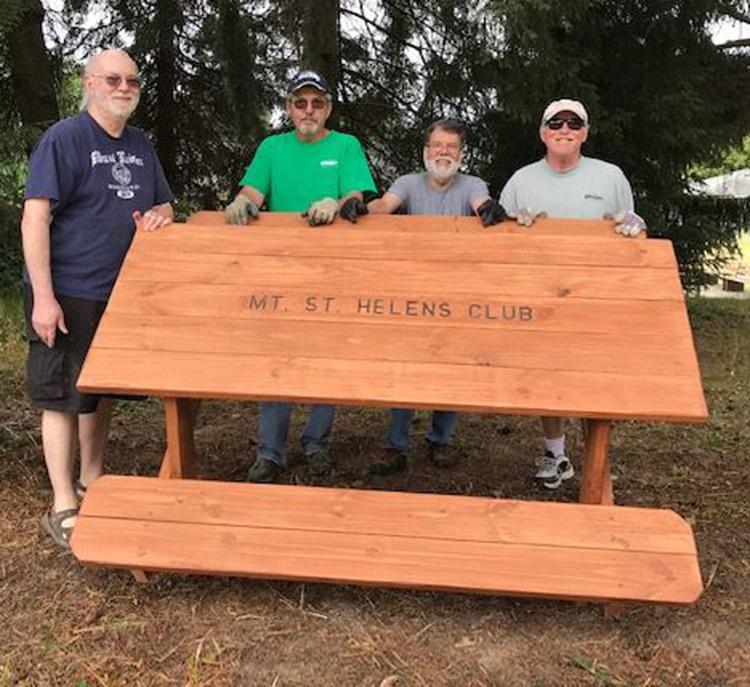 Mount St. Helens Hiking Club president Bruce McCredie recently told club members a picnic table built by member John Reynolds was donated by the club to be placed on the dike at 30th Avenue and Pacific Way in Longview.
Club members Art Montoya, George Smith, Shelley Hagberg, Reynolds and McCredie prepared the site on the dike and placed the table.
You have free articles remaining.
The club also maintains picnic tables on the dike along the Coweeman River; on the walking trail near Hudson Park in Rainier; and on the Tarbell Trail east of Yacolt, Wash.
The Mount St. Helens Hiking Club was formed during the 1930s by dedicated men and women, notes a press release from the club. Today, more than 113 members choose to hike, bike, snowshoe or cross country ski. They can choose easy weekday hikes that average between 3 and 5 miles with a less than 500-foot elevation gain. Weekend hikes can be easy, moderate or strenuous. Moderate hikes are approximately 5 miles with a 500-foot elevation gain. Strenuous hikes can be more than eight miles long with an elevation gain of more then 1,200 feet.
Guests are welcome to hike with the club. The scheduled hikes are online at mtsthelensclub.org or in The Daily News on Fridays.