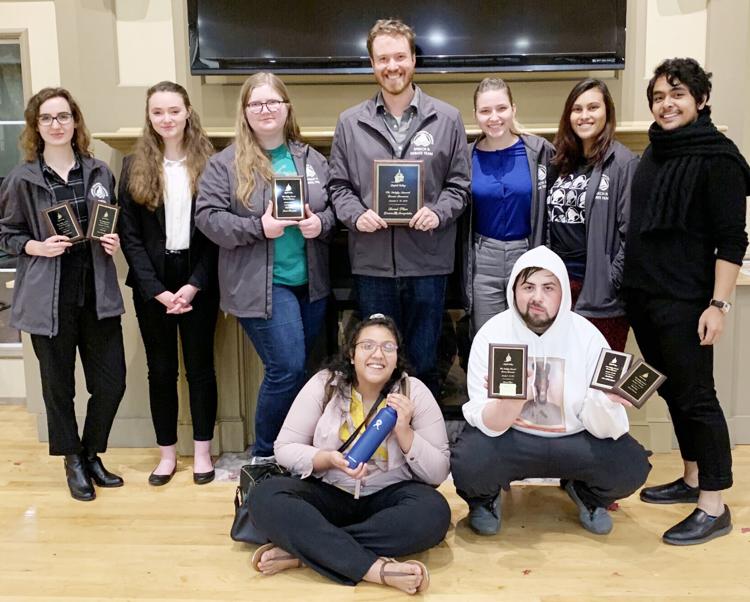 Members of the Lower Columbia College Fighting Smelt Speech & Debate Team placed second in the Division III Sweepstakes at the 89th Annual Mahaffey Memorial Forensics Tournament the weekend of Nov. 8-10 at Linfield College in McMinnvile, Ore.
The competition was the second Northwest Forensics Conference (NFC) Designated Tournament of the season.
According to a press release from the College, the result puts "LCC in a very strong position to win a prestigious season long sweepstakes award from the conference, which represents schools in Oregon, Washington, Idaho, Montana, Utah and Alaska."
Kelso resident Julia Mitchell was named the second runner up for the Marshall Award, an award presented to the individual novice or junior speaker earning the highest number of sweepstakes points. She received the honor by placing third in novice Extemporaneous Speaking, third in novice Informative Speaking and fourth in novice Impromptu Speaking. She also competed in IPDA (International Public Debate Association) public debate.
Molly Mahoney of Kelso placed second in novice Persuasive Speaking for her speech interrogating medical and societal bias against people who are fat.
Mahoney advanced to the quarterfinals in the debate portion of the tournament and ws named ninth speaker in IPDA debate. She also competed in Extemporaneous and Impromptu Speaking.
Castle Rock resident Eli Tovar placed in a variety of different events. He advanced to the semifinals and was named second speaker in IPDA debate. He placed third in novice Persuasive Speaking for his speech critiquing professional dress codes, and also finished eighth in novice Impromptu Speaking.
Elizabeth Brown of Kalama finished fourth in novice Prose Interpretation for her performance of the Terry Tempest Williams essay "A Disturbance of Birds."
Brown also advanced to the octofinal round of novice IPDA debate and finished seventh in novice Extemporaneous Speaking.
Ilinca Slabu of Kelso and Ayesha Ahmed of Longview also represented LCC at the Mahaffey tournament.
The LCC team will host the 47th Annual Smelt Classic speech and debate tournament on the college campus the weekend of Dec. 7 and 8 with teams traveling from colleges and universities across the region to participate in the final tournament of the 2019 calendar year.
Be the first to know
Get local news delivered to your inbox!