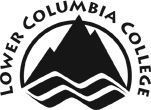 Registration is open for the following continuing education classes available at Lower Columbia College.
Classes are open to all community members. Previous attendance at LCC is not necessary.
Continuing education is taking course proposals for new courses and instructors. Anyone with an interest in teaching is aksed to send an email to mharris@lowercolumbia.edu for details.
How to Stop Make the Most of Your Food Supplies and Food Dollars (Stop Wasting food, Save Money and Preserve Food Resources via Zoom: 6-8 p.m., Mondays, Oct. 5-19. Learn different preservation methods for food including freezing, dehydrating, pickling and fermenting, and how to use these foods.Quickly and easily, make some of your favorite gourmet treats, preserve them, know how to package and store them. Instructor will demonstrate and provide recipes. Online Zoom. Before start date, instructor will email registered students the Zoom invitation to join the course. $59.
Child Care Basics: The course is designed to meet licensing requirements for early learning lead teachers and family home child care providers, STARS 30-hour basics course recognized in the MERIT system. Topics: child growth/development, cultural responsiveness, community resources, guidance, health/safety/nutrition and professional practices. Advance registration required. Online course using Canvas. $185.
Paraeducator Basics: An introduction to roles and responsibilities of the Paraeducator in the kindergarten through 12th-grade educational system. Participants will explore techniques supporting instruction, professional and ethical practices, positive and safe learning environments, effective communication, and teamwork. Note: this course reflects Washington State's Paraeducator Standards of Practice and includes all 12 modules that comprise PESB's "Fundamental Course of Study." Participant may sign up for as many or few modules as needed. Advance registration required. Online using Canvas. Visit www.lowercolumbia.edu/ce and click on the shopping cart to sign up and for more information.
Professional Vocational Relationships: Examines the legal and regulatory frameworks of practical nursing. Presents concepts of effective communication in health care settings among employees and employers. Explores conflict resolution and teamwork strategies, professional boundaries, stress management, chain of command, and professionalism as it relates to the licensed practical nurse role and scope. Fulfills the Washington State requirements for professional relationship content for people applying for licensure as a practical nurse in Washington State. Registration required. Online using Canvas. $150
Fundamentals of Supervision and Management Online: Become a more effective manager by learning the language of business management. This course provides skills in managing time, delegating responsibility, motivating employees, solving problems and resolving conflicts so you can accomplish your job more effectively. Register at www.ed2go.com/lccbic. $115.
Food, Nutrition, and Health Online: The goal of this course is to provide a holistic overview of current food and nutrition issues and their impact on physical, social, emotional, and spiritual health. Throughout this course, become more conscious of what you eat, why you eat it, how it is prepared, and what consequences your food choices have on your health as well as the health of the planet.Learn how to change eating habits for more healthful outcomes, including swapping processed sugar for other sweeteners, adding probiotics to the diet and harnessing the healing effect of herbs. Register at www.ed2go.com/lccbic. $99.
Wellness and the Environment Online: This course focuses on the various ways the environment impacts human health. Learn about air and water safety, the global impacts of overpopulation and climate changes, and common health hazards found in the home. Discover steps for preventing or controlling disease, injury, and disability related to the interactions between people and their environment. Register at www.ed2go.com/lccbic. $54.
Healthy Living Suite Online: Learn how to establish a healthy approach to successful weight loss and weight maintenance for a lifetime. Discover how to save money and prepare home-cooked meals that are fast, easy, and delicious, and how to grow nutritious fruit and vegetables that can be used in your meals. Register at www.ed2go.com/lccbic. $299.
Keyboarding Online: Learn how to touch-type or improve existing typing skills using Keyboarding Pro-5. Register at www.ed2go.com/lccbic. $99.
Computer Skills for the Workplace Online: This course is designed to provide the fundamental computer competencies you need to survive and prosper in today's fast-changing workplace. Register at www.ed2go.com/lccbic. $115.
Microsoft Office Value Suite Online: Learn to use the basic features of Word, Excel, and PowerPoint. $324. More Microsoft software training available. Register at www.ed2go.com/lccbic.
Introduction to Windows 10 Online: Learn to use this operating system to customize desktop, manage files and folders and navigate the Web with Microsoft Edge browser and much more. Register at www.ed2go.com/lccbic. $115.
Introduction to QuickBooks Online Online: Learn to use QuickBooks Online to record income and expenses; enter checks and credit card payments; track payables, inventory, and receivables; and much more. Other versions available. Register at www.ed2go.com/lccbic. $115.
Microsoft Excel Series Online: Learn to use basic, intermediate and advanced features of Microsoft Excel. Classes available as a Bundle at $324 or as individual classes at $129 per level. Register at www.ed2go.com/lccbic.
Online Learning: More than 300 non-credit instructor-facilitated online courses to choose from. Through well-crafted lessons, expert online instruction and interaction with fellow students, people can learn at their convenience. Online continuing education classes begin each month and continue for six weeks. Complete any course wherever there is internet access, any time of the day or night. Most courses are $115; bundled courses available at a discounted price. For details, visit www.ed2go.com/lccbic, email mharris@lowercolumbia.edu or call 360-442-2602.
Be the first to know
Get local news delivered to your inbox!