During this third week of March, spring is officially sprung so celebrate with a fresh pair of garden gloves and plant something from seed.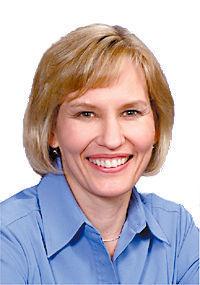 Growing from seed is still the best bargain around, and if you take a moment to consider the transformation of seed to plant to bloom or bountiful harvest, it really is miraculous and magical.
Starting with packaged seed is the best way to begin a growing adventure as we have local seed companies that stock garden and home centers with fresh seed each spring. The planting instructions and growing tips are accurate and helpful for success in our cool summer climate.
Now, just in case you have saved some seed, been given some seed or collected seed from the wild, here are some tips on germination or sprouting that can help crack the code — and the seed coat — of growing from seed.
Seeds that need darkness to sprout (Make sure they are covered with soil or a damp cloth): Poppy, Sweet Pea, Fennel, Phlox, Nasturtium, Verbena, Calendula, Delphinium and Borage.
Seeds that need light to germinate (Sprinkle these on top of the soil): Petunia, Impatiens, Lettuce, Coreopsis, Begonia, Coleus, Snapdragon, Dill, Sweet Alyssum, Primula, Salvia, Lychnis, Shasta Daisy, Feverfew, Ageratum and Dill .
Seeds that like to be soaked overnight before planting: Parsley, Thrift, Morning Glory, Lupines, Parsnip, Lirope and Black Mondo Grass .
Seeds that like to be nicked with a knife or filed before planting to open up their seed coat: Sweet Pea, Hibiscus, Morning Glory and Lupine
Seeds that need a cold period or stratification before planting (This means you can plant seeds in a pot and leave buried in the soil outdoors all winter, or place seeds between layers of a damp dish cloth or in a bag of damp peat moss mixed with half sand and place the seeds in a refrigerator for at least 10 days. You are just fooling them into thinking they survived winter to get them to sprout.)
Those seeds are Bleeding Heart, Hellebores, Daylilies, Lavender, Phlox, Primroses, Viola and Columbine.
Seedlings that do not like to be transplanted (Sow these where you want them to grow): Dill, Swiss Chard, Beet, Turnip, Carrot, Fennel, Lupine, Nigella, Poppy, Parsley, Peas, Corn and Nasturtium.
Hardy seeds that can be planted now outdoors in early spring: Leek, Onion, Peas, Kale, Kohlrabi, Mustard, Turnip, Larkspur, California Poppy, Lettuce, Spinach, Radish, Parsley and Cress.
How do you know if a bunch of seeds are still good or "viable"?
Seeds can last for many years in storage especially if stored in the right conditions. To figure out the viability rate, place 10 seeds in a damp paper towel, slip this into a plastic bag and check the seeds in 10 days. If just one seed sprouts then you have a low germination rate of 10 percent, but that doesn't mean you can't plant the seeds. Just plant 10 times more to get the number of seedlings you want.
Seeds are inexpensive, surprising and can break all the rules when it comes to sprouting success so experiment and keep growing.