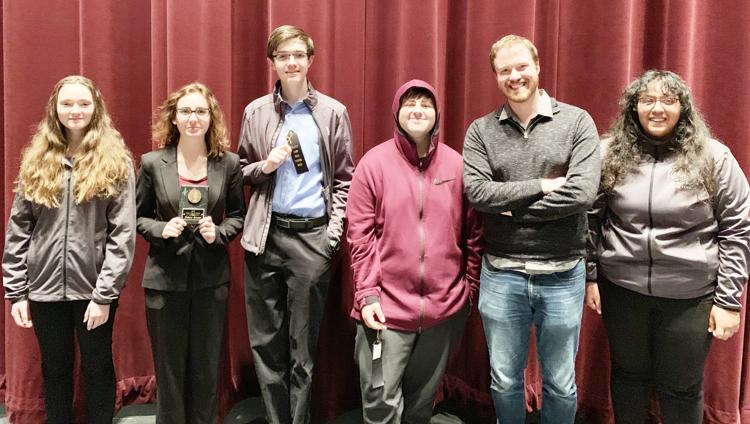 Members of the Lower Columbia College Fighting Smelt Speech & Debate Team began their competition season with a strong result Sept. 27 and 28 at the Fran Tanner Open tournament hosted by the College of Southern Idaho.
Five LCC team members competed against other colleges and universities from Idaho, Utah, Wyoming and Washington.
Kelso resident Julia Mitchell, competing in her first speech and debate tournament was undefeated in the Novice IPDA (International Public Debate Association) debate preliminary rounds and went on to receive a bronze award. She was named second overall speaker in the novice debate division. She also competed in Impromptu Speaking.
Eli Tovar of Castle Rock placed fifth in Persuasive Speaking with a new speech critiquing cultural norms around professional dress codes. Tovar also competed in Impromptu Speaking and IPDA debate.
Kelso resident Mitchell Levy placed sixth in Extemporaneous Speaking. His final round speech focused on electoral politics. Levy also competed in Impromptu Speaking and IPDA debate.
In the first tournament of her college career, Elizabeth Brown of Kalama finished eighth in Prose Interpretation.
Longview resident Ayesha Ahmed competed in Impromptu Speaking while serving as a debate coach for new team members.
The LCC team competed in the Steve Hunt Classic at Lewis and Clark college Oct. 11-13.
Be the first to know
Get local news delivered to your inbox!