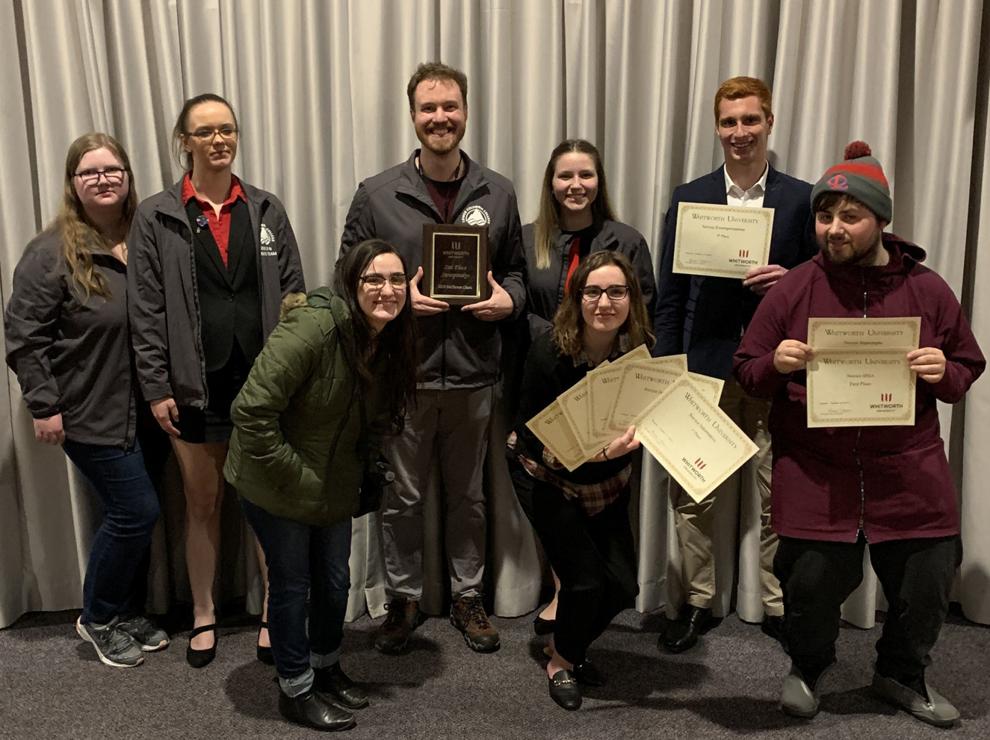 Members of the Lower Columbia College Fighting Smelt speech and debate team won second place in the overall team sweepstakes at the McPherson Classic tournament at Whitworth University in Spokane recently.
The win placed LCC above a number of top four-year colleges including Carroll, Pacific, Oregon State, Lewis and Clark; and universities, including the University of Portland and the University of Montana, according to information submitted to The Daily News.
Kelso resident Julia Mitchell continued her breakout season by receiving awards in every category she entered.
She was the champion of novice Impromptu Speaking, Informative Speaking and Extemporaneous Speaking. She also advanced to novice IPDA (International Public Debate Association) quarterfinals and was named novice IPDA top speaker. She received third place in individual sweepstakes based on her results across all of the categories.
Eli Tovar of Castle Rock was the novice IPDA debate champion. He defeated an opponent from the University of Idaho in the final round by successfully affirming the resolution "The NRA is losing its clout and power." Tovar also placed fourth in novice Impromptu Speaking and he placed fifth in open Persuasive Speaking.
Kelso resident Molly Mahoney placed in the top 10 in all four of her events, finishing sixth in open Persuasive Speaking, eighth in novice Impromptu Speaking, ninth in novice Extemporaneous Speaking and ninth in novice IPDA debate.
Kelso resident Ilinca Slabu finished eighth in novice Extemporaneous Speaking and 10th in novice Impromptu Speaking.
Victoria DelSasso of Castle Rock competed in her first tournament and placed first in intercollegiate debate.
She also competed in Impromptu, Extemporaneous and Informative Speaking.
The LCC Speech and Debate team is participating in the Mahaffey Memorial Tournament at Linfield College this weekend (Nov. 8-10).