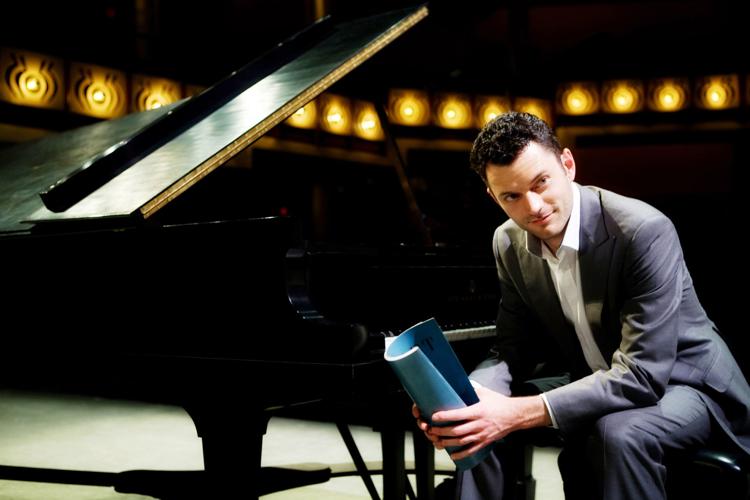 Steinway artist and classical pianist Steven Vanhauwaert of Los Angeles performs at 7:30 p.m. April 7 at the Birkenfeld Theater in the Clatskanie Cultural Center, 75 S. Nehalem, Clatskanie.
A native of Belgium, Vanhauwaert's perfrmance will include works by Schumann, Chopin, Liszt and Rachmaninov.
Throughout his professional career, Vanhauwaert has performed solo and has collaborated with other musicians and composers. According to a press release from the Clatskanie Arts Commission, he has created an impressive discography, lectured and given master classes at universities around the world. He made the top 10 lists of European radio. He has been awarded the Maurice Lefrance Award, the Galiot Prize and received the grand prize at the 2004 Los Angeles International Liszt Competition.
His performance is sponsored by the Clatskanie Arts Commission as the group celebrates the donation to the theater of a 1929 Steinway M Grand Piano by Diane Dillard on behalf of the Oberdorfer and Dillard families of St. Helens, Ore.
The piano was purchased by German engineer Max Oberdorfer who arrived in St. Helens in the early 1900s. Throughout the years the Steinway has been passed down to family members eventually winding up in the Dillard home where it spent 77 years.
A reception in honor of the Oberdorfer and Dillard families takes place in the ballroom of the cultural center after the performance when attendees also can meet and visit with Vanhauwaert.
Tickets are $15 each for adults, $13 each for senior citizens (60 yeas old and older) and students, and $10 each for children 12 years old and younger. Tickets can be purchased at clatskaniearts.org or by calling Elsa at 503-728-3403.