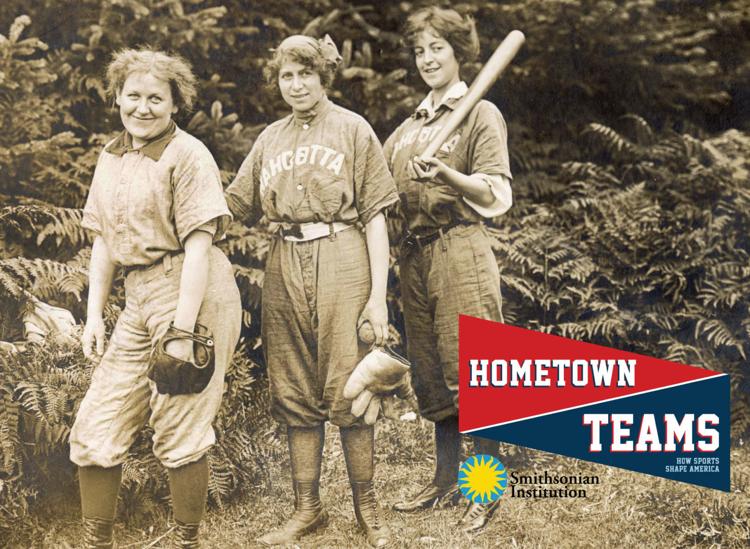 An opening reception for the Smithsonian Traveling Exhibit "Hometown Teams: How Sports Shape America," takes place from 1 to 3 p.m. Saturday, Nov. 23, at the Columbia Pacific Heritage Museum, 115 S.E. Lake St., Ilwaco.
Museum hours are from 10 a.m. to 4 p.m. Tuesdays through Saturdays. Admission is free on Thursdays thanks to the Port of Ilwaco.
In cooperation with Humanities Washington, the museum will celebrate the connection Americans have with sports as the museum hosts the exhibition from Nov. 23 through Jan. 4, 2020.
The exhibit from the Smithsonian's Main Street program "will capture the stories that unfold on the neighborhood fields and courts, and the underdog heroics, larger-than-life legends, fierce rivalries and gut-wrenching defeats," according to a press release from the museum.
You have free articles remaining.
The public also is invited to share their local sports stories through the "Stories from Main Street" website at www.storiesfrommainstreet.org or through a free mobile app available from the Mac App Store or the Google Play Store. Each platform records and maps the location reflected in the submission and will accept written and audio stories as well as videos and photos, notes the press release.
Selected stories to "Stories from Main Street" will be featured on the website and the app. In addition, the archived stories will serve as a searchable record of the experiences of life in American small towns, notes the release. Each story can be searched by location or by topic.
Support for "Hometown Teams" and the Museum on Main Street program has been provided by the United States Congress. The Washington tour is made possible by Humanities Washington. Local support for Hometown Teams has been provided by the Pacific County Lodging Tax Fund and the City of Ilwaco.