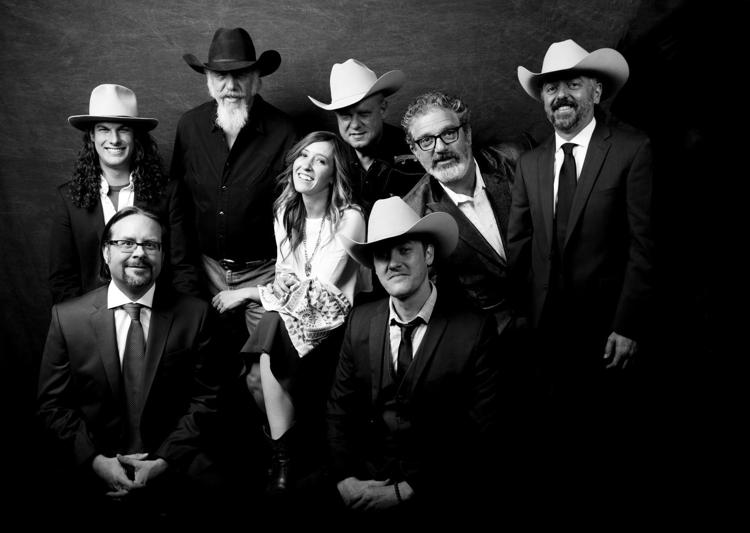 When you hear Asleep at the Wheel play, you can't help but tap your toes to the rhythm.
"It just makes you want to kick up your heels and go," Columbia Theatre for the Performing Arts Executive Director Gian Paul Morelli said.
For nearly 50 years, Asleep at the Wheel has been bringing audiences to their feet with western swing music. And on Saturday, March 23, the band will bring its vibe to the Columbia Theatre. The show starts at 7:30 p.m. Tickets can be purchased at the theater's box office or online at http://tinyurl.com/y525t5u5.
"We do play big cities — we'll play Fort Worth, Texas, with George Strait in November — but playing the smaller towns is playing America," co-founder, lead guitarist and vocalist Ray Benson said.
The band also includes Katie Shore on fiddle and vocals; David Sanger on drums; Eddie Rivers on steel guitar and saxophone; Dennis Ludiker on fiddle, mandolin and vocals; Josh Hoag on bass; and Connor Forsyth on piano and vocals.
Bringing Asleep at the Wheel to Longview has been on Morelli's mind for nearly a decade.
"So finally this year I said, 'You know, darn it, I'm going to bring Asleep at the Wheel in because I know people are going to be dancing in the aisles,' " he said.
Some of Morelli's favorite songs include the band's rendition of "Route 66" and "Take Me Back to Tulsa."
"Almost any (song) they play I'm going to be in love with," Morelli said.
Benson formed the band in 1969 with co-founders Floyd Domino and Lucky Oceans. Since that time, band members have come and gone. Benson said probably 100 people have been a part of the band over the years, and together they've won nine Grammy awards, recorded more than 20 albums, landed more than 20 singles on the Billboard country charts and collaborated extensively with other musicians, including Brooks and Dunn, Willie Nelson and the Dixie Chicks.
"I never thought I'd have lasted this long, but it's been great," Benson said.
With a musical catalog spanning decades, Asleep at the Wheel has quite the repertoire to choose from for setlists. However, unless the show is short, Benson doesn't make the selection process too formal.
"We'll start off with three or four numbers we always do, but I don't have a setlist," he said. "I just react to the crowd and the band and the night."
Benson also joked that he has forgotten half of the band's hundreds of songs which helps narrow it down.
"One thing that is, I hope, unique about Asleep at the Wheel is we'll do everything from a song from our first album in 1972 to our latest album six months ago," Benson said. "So you'll hear 50 years of Asleep at the Wheel music in the show."
Benson said one of his favorite parts of playing music is improvisation.
"Like jazz, like blues, like bluegrass, the solo parts are improvised, so that has to be fresh every night," Benson said.
He also likens his songwriting process to improvising.
"That's magic, you know? You sit down with a guitar, or a pad of paper and a pencil, or a friend and you pull it out of the air," he said. "It really is magic."
And Asleep at the Wheel will have no shortage of guests with whom to share the magic of their music. As of press time, the show was close to being sold out, but some seats still are available.
"Have everybody come on out," Benson said. "We'll have a good time!"