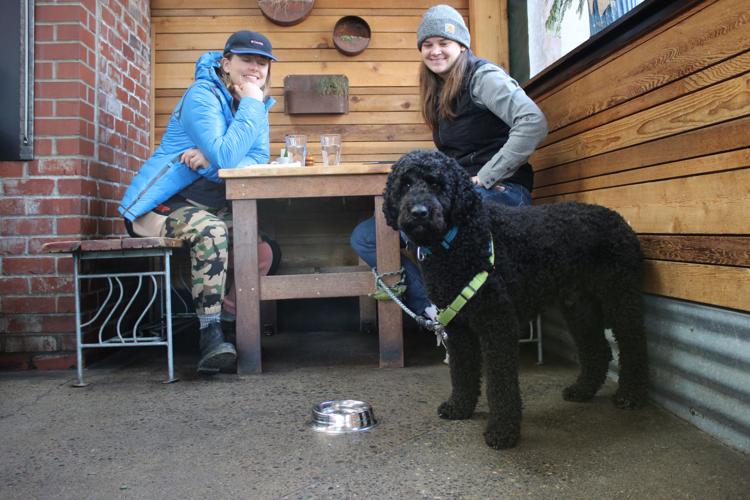 As winter drags on, many of us dog parents find ourselves in one of two camps. Either we're bundling up everyday to take our furry friends out for some much-needed exercise, or we're cooped up at home going stir-crazy. No matter what, we're all likely ready for a vacation.
Increasingly, people consider their pets — especially dogs — as part of the family. But dogs generally aren't allowed to go everywhere people can, and planning fun activities with a dog in tow can be challenging.
Fortunately, the world is becoming more dog-friendly, and the internet is a wonderful resource for planning that great getaway. Desperate to get out of the house, I've become an expert at including my 8-month-old puppy in my excursions, both in Cowlitz County and beyond. Here are my best tips, as well as some great places to include on your next trip.
A night out
Sometimes you just don't have the time or money to go on a big trip, but that's no reason to limit your dog-friendly fun.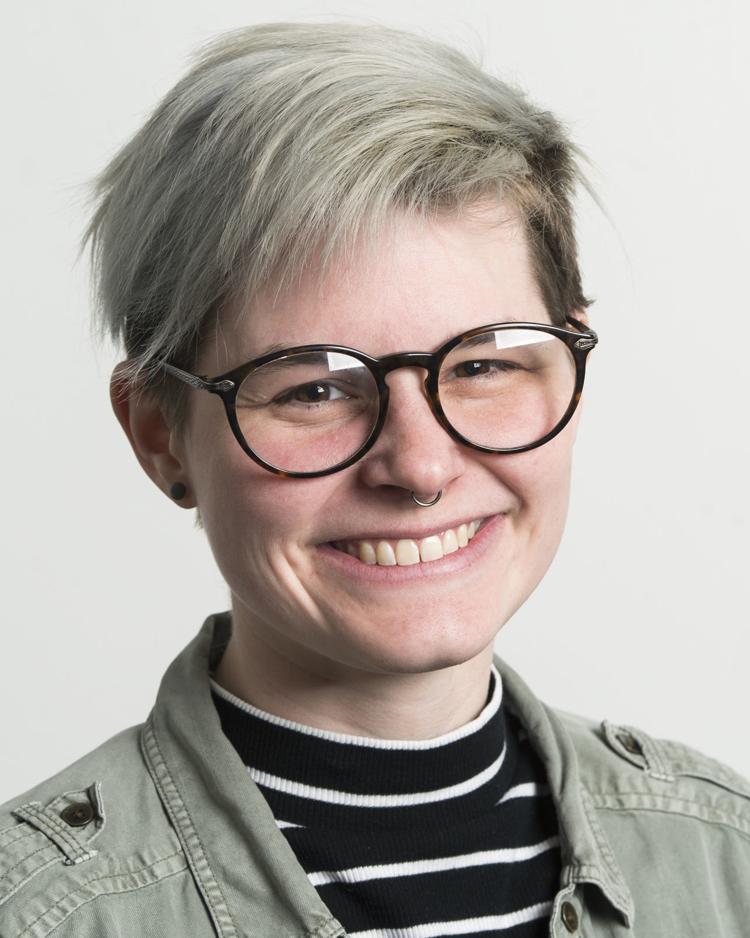 Here in town, Ashtown Brewing Company is one of my favorite places to go with my pup. Their beer and cider menu has something for everyone, and you can bring in your own food or have food delivered. Plus, they keep a bowl of water out for puppy patrons.
Keep in mind that Ashtown gets crowded, and oftentimes there are several dogs there at once. If your dog is easily overwhelmed or tends to not like other dogs, this may not be the place for you.
Health code rules state that dogs can't go in places where food is being served. However, many restaurants let you dine with your dog on a patio. The Office 842 is one of those places, and the roof and fire pits outside make sure you stay warm and dry, even in the winter months. (See the sidebar for a list of other confirmed dog-friendly places to eat in the area.)
Do you have family or friends with fur-babies coming into town that need a place to stay? Though these aren't the only dog-friendly hotels in the area, McMenamins Kalama Harbor Lodge (215 N Hendrickson Dr., Kalama), Quality Inn (723 7th Ave., Longview) and the GuestHouse Inn & Suites (501 Three Rivers Dr., Kelso) all allow dogs for a fee. Just be sure to call ahead so they know you're bringing a dog with you.
No matter what, it's always a good idea to let your dog burn off some of its energy before taking it to a public place. Take your dog on a long walk, play fetch for a while, or bring your dog for an off-leash romp at Gerhart Gardens Dog Park in Longview or Castle Rock Dog Park.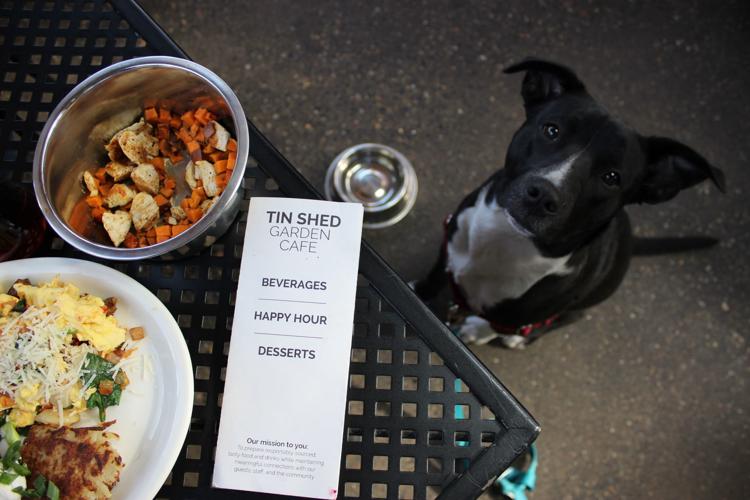 Out-of-town adventures
Sometimes day trips just don't scratch that travel itch. If you want to bring your dog along on an overnight trip, a little planning ahead can make everything go more smoothly.
Many hotels are happy to let your pet tag along, either for free or for an additional fee. Websites like BringFido.com and PetsWelcome.com are great resources for finding places to stay within your budget. But be sure to check on any pet-related policies, such as size, breed or number of pets.
Looking for things to do? PetsWelcome.com has travel guides available for popular destinations, and BringFido.com has user-provided information on restaurants, activities, pet supply stores, dog parks, doggy daycare and boarding facilities, and veterinary clinics.
Many small businesses welcome dogs. However, if a "pets welcome" sign is not posted outside, poke your head in and ask before marching in. And of course, dogs are usually welcome at outdoor activities and parks (a leash is often required).
Last but not least, here are some pet-friendly places you can visit on your next trip.
Portland
Stay: There's no pet fee at the Kimpton Riverplace Hotel, and it's in a great walking neighborhood.
Eat: Don't miss the Tin Shed Garden Cafe. The enclosed — and heated — patio creates a relaxing, peaceful atmosphere, and they offer meal and dessert options for your dog, too.
Play: Dogs are allowed in parts of the Grotto, a 62-acre Catholic shrine, a beautiful visit regardless of religious preference.
Run: Tire your pup out at Chimney Park, a wooded, 16-acre space.
Daycare: Virginia Woof Daycare and Boarding is a nonprofit doggy daycare.
Cannon Beach
Stay: The Surfsand Resort charges a small fee, and provides a welcome basket upon your arrival.
Eat: Sweet Basil's Cafe welcomes dogs on its patio.
Play: Stroll on the beach, or visit Cannon Beach Treasure Co. and see actual ocean treasure.
Run: Your dog may be off-leash at the public beach, as long as you can call it back to you.
Daycare: The nearest doggy daycare is Bay Breeze Boarding and Grooming in Warrenton, Ore., about 21 miles to the north.
Seattle Area
Stay: The Willows Lodge in Woodinville, Wash., offers doggy room service.
Eat: Sit inside at Norms Eatery and Ale House in Seattle, and enjoy a full menu for both you and your dog.
Play: The Ice Cream Cruise runs every Sunday, departing from South Lake Union Park in Seattle. Take a unique tour of our biggest city while eating ice cream!
Run: Marymoor Off-Leash Dog Park in Redmond, Wash., has 40 miles of trails and water access.
Daycare: Jax Dog Drop has three locations on the Eastside and provides nap time to dogs who come for daycare.
Things to remember
Having your furry best friend out and about with you is a whole lot of fun, but the number one thing to remember is that your dog is still a dog.
If you're going somewhere new, be sure to pack your dog's vaccine paperwork. And if you plan to use a doggy daycare, call first to ask about vacancy, temperament tests, and if they require any specific paperwork.
Here are some things to keep in mind for bringing your dog into public spaces:
Keep your dog on leash unless you're in a specifically marked leash-free area.
Always clean up after your dog. It's not just the courteous (and right) thing to do, it's also a public health concern.
Be aware of your dog's attitude. Just like humans, dogs act out when they are scared, frustrated, hungry or upset. If your dog begins to act out, it may be best to take it for a rest.
Provide your dog with proper exercise. A tired dog is a good dog!
Never pretend your dog is a service animal. While emotional support animals play a valuable role in society, they do not have the same public access rights that trained service animals do.