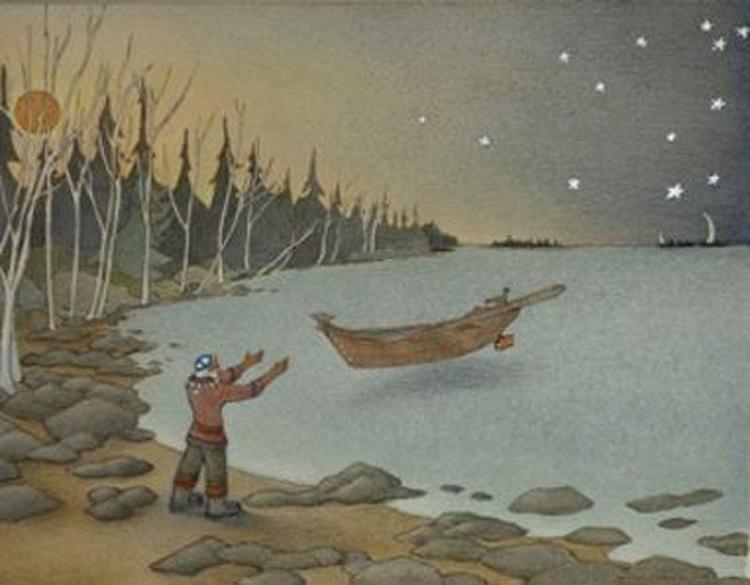 Illustrations by Patrick Kroboth from the Kalevala Finnish epic and woven Sami (Laplander) sacred drum designs are on exhibit through September at the Alcove Gallery located in the Community Arts Workshop at CAP, 1526 Commerce Ave., Longview.
Gallery hours are from noon to 3:30 p.m. Mondays through Thursdays.
Kroboth, a San Francisco-based artist and illustrator, specializes in works related to music, literature and the stage.
His primary focus is designing set costumes for musicals, the ballet and the opera. He also is a book illustrator. In addition, he has done art work for magazines, album covers, theater posters and film strips.
His art has been exhibited in the United States and Canada and in galleries throughout Europe and Russia.
The weavings in the exhibit are on loan from Finn Ware in Astoria. They represent Sami drum designs and are cultural symbols that have been incorporated into household items such as table runners and placemats by Heidi Lange.
For details about weekly programs and projects at the Community Arts Workshop, call 360-425-3430, extension 306; send an email to capartsworkshop@gmail.com or look for the CAW on CAP's Facebook page.