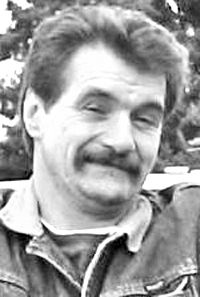 Rodney E. Cross, 59, of Kelso passed away Feb. 6, 2015.
He was born Dec. 21, 1955, in Vancouver to Joy A. Cross and Edna L. Radensleben. He was a resident of Kelso for many years.
Rod is survived by his wife, Marian, at home; a daughter, Sherie Cross of Ridgefield; two brothers, Don Cross of Woodland and Harvey Cross of Vancouver; and four sisters, Joyce Erickson of Longview, Esther Melby of Kelso, Linda Ringo in Florida and Tina Bossman of Vancouver.
He was preceded in death by his parents and many other siblings.
Rod will be dearly missed.
No service is planned at this time.
Arrangements are by Funeral & Cremation Care, Vancouver.