Jaclyn Elizabeth Aho, 21, of Longview died Oct. 19, 2013, at the Oregon Health Science & University Hospital in Portland.
She was born Aug. 11, 1992, in Longview, to Aaron and Teresa (Wisuri) Aho. Jackie attended Mark Morris High School and received her general education diploma from Lower Columbia College.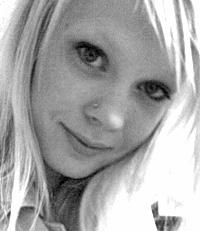 Jackie was a loving mother who enjoyed reading, writing, drawing, singing, laughing, shopping, cooking, self-portraits and spending time with family and friends. She was free-spirited, strong-willed, determined and prideful. She was also funny, caring, sensitive, understanding, creative, beautiful and unique.
She is survived by her parents in Longview; a daughter, Adelyn Winchester of Longview; three sisters, Tiana Aho, Tara Aho and Chantelle Aho, all of Longview; two nephews, Jaron Aho and Brennan Aho, both of Longview; and her grandparents, Aarre and Virginia Aho of Shelton, Conn., and Charles Wisuri of Longview.
Jackie was preceded in death by a brother, Justin bBrooks Aho; her grandmother, Delores Wisuri; and her great-grandmother, Bertha Jurvakainen.
A viewing is planned from 10 a.m. to 1 p.m. Thursday at Steele Chapel at Longview Memorial Park & Crematory.
To plant a tree in memory of Jaclyn Aho as a living tribute, please visit Tribute Store.
Be the first to know
Get local news delivered to your inbox!