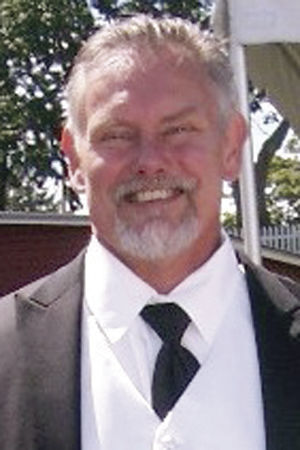 Stephen R. Nelson, (Steve) 68, of Longview, WA passed away on June 1, 2020.
Stephen was born in Seattle, WA on December 3, 1951. He graduated from Kennedy High School and went on to earn a Bachelor of Arts Degree in Education and a Teaching and Art Education Certificate from Western Washington University. He also received a Masters Degree in Education, with a Special Education Certificate, from Oregon College of Education.
Stephen married Ruth Nelson on September 4, 1976 and they were married 43 years. They built two log cabins in the woods. They loved going for walks, even with Steve in a wheelchair the last 10 years. A huge delight of their life together has been raising their two amazing children, Sarah and Keith, into adulthood and the subsequent spouses and grandchildren who were added to their family.
Stephen has always loved to share humor, inspiration, joy, & hope with anyone crossing his path. Despite the disease, muscular dystrophy, that gradually diminished his muscular capacity & necessitated the use of a wheelchair for the last many years, anyone who knew Steve knows that he made the most of life anyway, & always had a joyful, positive outlook.
Stephen was a teacher at Longview Christian School, Rainier Middle School and Lake Stevens Elementary School. He also worked in Auto-Cad Mapping for Portland General Electric, and at Salem Printing Company. He worked at Love Inc. for the past many years, refusing to lay it down even when it became physically difficult to stay on.
Their church family has also been a mainstay of their life. Stephen was actively involved in, and friend to many at, Fathers House Church. He served on their Welcome Team for many years, bringing a warm touch to those who came through the church's doors. For several years he helped with the church's meal-taking ministry, even cooking the meals in his wheelchair, and also assisted Pastor Sam with Catalyst home group admin duties. Their home group, which they named "Crazy Love," has been "heart family" to him and Ruth.
Stephen's hobbies included history, geography, art, airplanes, and science, and he loved sharing his wealth of knowledge about them with others. A special love of his was listening to worship daily for hours.
Stephen is survived by his wife Ruth Nelson, daughter Sarah Rowley (Mike Rowley), son Keith Nelson (Lisa Nelson), his 90-year-old mother, Maria Nelson, and 7 grandchildren: Kaitlin, Kesia, Keana, Titus, and Malachi Rowley; and Brooke and Luke Nelson. He also had many cousins and relatives, and was a beloved friend to many.
Stephen was preceded in death by his father, Ronald Nelson of Seattle, WA.
No funeral or memorial services will be held at this time. The family may plan a memorial service at a later date. In lieu of flowers, memorial donations may be made to Love Inc.
The family of Stephen Nelson wishes to thank Fathers House Church family for their love and support.