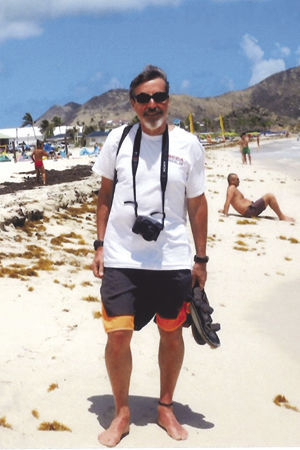 July 9, 1957—January 28, 2020
Ron Domreis passed away quietly at home, surrounded by family and pets, after an 8 year battle with cancer. He was born in Portland, OR and attended Oregon State University where he graduated with a bachelor's degree in engineering. He started his career at Longview Fibre in 1980, and worked there until his retirement in January of 2020.
Ron married his high school sweetheart Gail, 12 years after they first started dating, even though she told him to get lost twice. They were best friends for 45 years, and married for 33. Their 2 children, Elizabeth Domreis and Patrick Domreis were his greatest source of pride.
Road tripping in his Honda S2000 was a favorite pastime. He was a member of the S2K club of America and attended national meetings in Kentucky, Colorado, Texas, California and Oregon. He was also an avid camper. Many summer days were spent camping at the beach with his kids, and he had a goal of camping in every National Park. Traveling was another passion, and he roamed the world from Europe to South Africa to Tahiti and the Caribbean, always with at least 2 cameras. His photographs are a wonderful reminder of the trips he took with his family. He also loved downtime, napping with his 2 golden retrievers on the couch. Volunteering at the food bank was another joy of his, typical, since he always put others before himself.
Ron was a kind, generous soul, with a quiet wit. He was encyclopedia of information, no matter how obscure. If you asked him for the time, he told you how to build the clock first.
He lives on in the memories of his wife Gail, daughter Elizabeth, son Patrick, daughter in law Hannah, father Oliver and sister Susan. He was preceded in death by his mother Connie. Ron will be sorely missed by all who knew him.
There will be a memorial service for Ron on Monday, February 17 at 11:00 at St Rose Catholic Church.
In lieu of flowers, donations to Longview Community Hospice or the Longview St. Vincent's food bank would be appreciated.
Obituaries Newsletter
Sign up to get the most recent local obituaries delivered to your inbox.