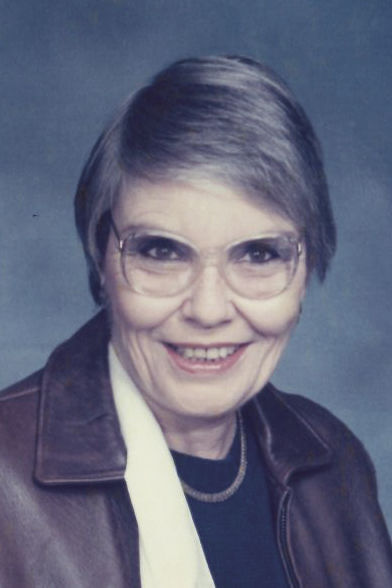 May 15, 1936 — March 18, 2021
Nancy Murphy, 84, of Castle Rock, Wash., passed away at Canterbury Inn Hudson Court in Longview Wash., on March 18, 2021. She was born May 15, 1936, in Columbus, Neb., to Chester T. and Lousie F. (Byrnes) Isgrig. Her father was a Highway Engineer for the state of Nebraska and she lived in many towns across the state while growing up. She attended high school in Lincoln, Neb., and graduated in 1954. She then attended the School of Engineering at the University of Nebraska.
Since she was a girl, and this was 1954, the Registrar required her to obtain approval from the Dean of Engineering before she could enroll. Nancy participated in various activities at the university. She was the Feature Editor of "Blueprint" the Engineering College Magazine, Secretary/Treasurer of the E-week committee, Chairman of the Civil Engineers Display and a member of the American Society of Civil Engineers.
In 1957, she married Jim Reisner. They had a daughter and three sons prior to moving to Longview in 1967. They later divorced. On July 8, 1978, she married John M. "Mike" Murphy who brought a son and a daughter to the family. Nancy and Mike were best friends as well as husband and wife. They took many fishing trips together in Washington, Oregon, British Columbia, Alaska and Florida. Nancy participated in many activities while residing in Longview. She was a member of the Junior Service League, a Red Cross volunteer, a board member of Campfire Girls of America and a charter member of the local chapter of Women in Construction. She was active in the Cowlitz Gun Club and was certified by the state as a Firearm Safety Instructor. In her spare time, she also was a Cub Scout Den Mother, a Campfire Leader and active in Little League baseball.
In 1980, Nancy and Mike moved to Columbus, Miss., for the Weyerhaeuser Pulp and Paper Project. Nancy worked on the project for three years and was than employed by the City of Columbus as a Housing and Zoning Officer. While in Columbus, Nancy proved her Revolutionary War Ancestry and became a member of the Daughters of the American Revolution. She served as Treasurer and then three years as a Chapter Regent. Nancy also was a founding board member of the Columbus Chapter of Habitat for Humanity, a board member of the United Way of Lowndes County, and president of the Columbus Business and Professional Women who named her Columbus Woman of the Year for 1988-1989.
While living in Columbus, Nancy and Mike acquired an interest in a Destin, Florida, condominium. She loved spending time in Destin with its white sand beaches and clear warm water. They also both became certified as SCUBA divers and enjoyed SCUBA in Florida, the Bahamas and Mexico.
In early 1993, Nancy and Mike returned to Longview and Nancy retired. She became active in the Republican Party and served as treasurer and President of the Cowlitz Republican Women. Nancy was an ardent bird hunter and hunted both waterfowl and pheasant. At age 70, Nancy could still put on her chest waders and make her way to the duck blind. She volunteered with the WDFW to plant pheasants weekly in the fall and participated in goose nesting surveys and tagging.
In 1996, Nancy and Mike bought their first motor home and for the next 16 or 17 years they enjoyed annual winter trips to Arizona, Southern California and sometimes Mexico. In 2001, Nancy and Mike found two acres on the Cowlitz River near Castle Rock and built the final house which Nancy designed.
Nancy was a member of the Castle Rock Senior Center, the DAR and the NRA. She was a past member of the Castle Rock Planning Commission as well.
Nancy was a person who never met a stranger and loved all animals, especially feral cats and Golden Retrievers.
Nancy is survived by her husband Mike; one niece Anne Robb (Mike) of Duluth, Minn.; and six children, Christopher "Topher" Reisner of Portland Ore., Fran Thompson (John) of Sequim, Wash., Tom Reisner of New Castle , Wash., Linda Taggart (John) of Portland Ore., Andrew Reisner (Jennifer) of Vancouver, Wash., and Tim Murphy (Rachel) of Keizer, Ore. She also is survived by ten grandchildren, three great-grandchildren, and one feral cat.
She is preceded in death by her parents, her sister and brother-in-law, Sandra and Tom Peterson; and one nephew; Matt Peterson.
Donations in memory of Nancy can be sent to the Castle Rock Senior Center, P.O. Box 652, Castle Rock, WA 98611; or to the Humane Society of Cowlitz County, P.O. Box 172, Longview, WA 98632.
A Memorial Service will be held at 1 p.m. Saturday July 31, 2021, at Longview Community Church. Hopefully we will be mostly past the pandemic by then.