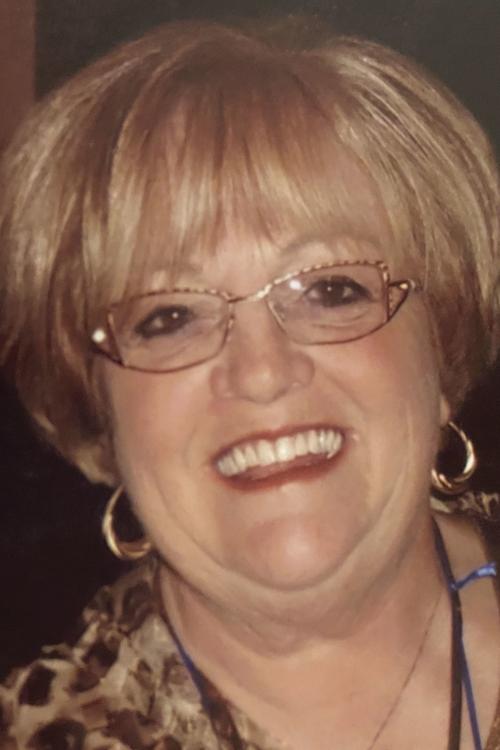 December 26, 1939—February 19, 2020
Mary Genevieve "Genny" Kissinger passed away on February 19, 2020, at her Canterbury Residence. She was born on December 26, 1939 in Clovis, New Mexico to Claude and Daisy (Drane) Turner. Having a birthday the day after Christmas frustrated her, since she rarely got a cake or a party growing up, due to financial hardships. At the age of 4, her parents moved their family, including Genny and her older sister Norma Jean, and younger brother Gary to Kelso. Her family continued to expand with; Gail, Gerald, and Glenda that were all born in Kelso.
In 1958, she graduated from the original Kelso High School. At the age of 19 she met Don Kissinger, and after the 3rd date he asked her to marry him. Seven months later, they were married on June 11, 1960, in her family home in Kelso next to the Sale Barn. They had plans to wait to have children and were surprised to find out they were expecting their first child after only 3 months of marriage.
Brett was born 4 days before their first anniversary that they celebrated while still in the hospital. After 7 years, they were finally blessed with their second child, Sherry Sue, and Tammy completed the family 4 years later.
At the age of 40 she started working outside the home for the Longview School District. She loved being a school bus driver and became very attached to the kids and her coworkers for 19 years, even earning driver of the year. After suffering a head injury in a car accident that affected her eyesight, she retired.
In 2011, Donald Kissinger preceded her in death after 51 years of marriage. She was also preceded in death by her parents Claude and Daisy Turner, Sisters Gail and Norma Jean, Brothers Gary and Gerald, and Grand-daughter Hope.
She was known for her humor, cooking, crafting, generosity, and shopping skills. For over 40 years she was one of the original members of her Tuesday night Bunko group. For several years, she was a member of a local Red Hat group and enjoyed wearing purple.
It was rare for her to miss any party, wedding, or shower she was invited to. Even when money was tight, she could pull together a dinner that would cost a fortune at restaurants. When relatives visited from out of town, she always had them for dinner. A distant relative who was the private chef for Mr. Hershey raved about the dinner she served him for many years after.
When spring came, she enjoyed being outside working in her flowerbeds until after dark through the end of summer.Neighbors often stopped to comment on her beautiful flowers, and she would share starts with them. Every holiday or season gave her a reason to decorate. Her children joke that she took up tumbling in her later years after the effects of her car accident started causing balance issues and she mastered face plants. She could recount her many falls and at times pretended to be pulling weeds in her yard so drivers wouldn't stop. Over the years she had several cats and dogs she enjoyed spoiling.
She leaves behind a son and daughter-in-law Brett & Teresa Kissinger of Kelso, a daughter and son-in-law Sherry Sue & Brian Heartley of Longview, a daughter Tammy Kissinger of Longview, Three granddaughters; Brandi McKenna of Woodland, Mollie Kissinger of Kelso, & Chelsey Kissinger of Kelso, and grandson Damien Heartley a great-granddaughter Kinnley McKenna of Woodland; sister and brother-in-law Glenda & Tony Malakowsky, her dog Annie and several Nieces and Nephews.
A service will be held at 1 p.m. on Saturday March 21, 2020 at Evangel Christian Fellowship 1335 11th Ave., with Pastor Jeff Hoover officiating. Cremation has taken place at Columbia Funeral Home. Final resting place is with Don at Columbia View Cemetery. In her memory we request you wear her favorites purple or animal print.
Memorial contributions can be made to Hospice 1035 – 11th Ave., Longview, WA 98632 or the Salvation Army 1639 10th Ave., Longview, WA 98632.
To plant a tree in memory of Mary Kissinger as a living tribute, please visit Tribute Store.
Obituaries Newsletter
Sign up to get the most recent local obituaries delievered to your inbox.