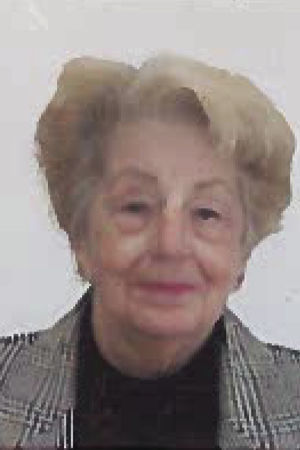 August 28, 1930—January 9, 2020
Marguerite Louise (Hiebert) Bennett was born on August 28, 1930, in Kelso, Washington in the house her father built. She was the fifth of sixth children born to Dan and Mary (Klien) Hiebert and passed away at the age of 89 on January 9, 2020, at St. John Medical Center in Longview, Washington.
She graduated from the Columbia Academy Seventh-Day Adventist School in 1949 and later attended Paradise Valley Sanitarium Nursing School in San Diego, California. Marguerite went on to complete a Licensed Practical Nursing program, then began her nursing career in the maternity ward of the Cowlitz General Hospital in Longview. She continued her career working at various Koelsch communities (Monticello Hall, Americana and Delaware Plaza) for 22 years until her retirement in 2000. She was a member of the Seventh-Day Adventist Church and a lifetime devoted believer in Christ.
Marguerite met George Bennett in 1952 while he was coming down the stairs of the Broadway Hotel, where they both resided, and thought to herself, "That's the guy for me!" Their courtship flourished with him walking her back and forth to work at Cowlitz General. They married the following year in October 1953, made their first home in Kelso and remained lifelong area residents until each of their passings. George and Marguerite were married for 32 years and he affectionately referred to her as "Shorty."
Marguerite and George enjoyed traveling the United States, making several trips back east where they enjoyed the Cape Cod area of Massachusetts and the other New England states. Oftentimes, they traveled in their motorhome along with her sister and brother-in-law, Joyce and Tony Schaper. Always enjoying the quiet of the beach, she frequently returned to the Washington and Oregon coasts. Auntie M, as she was lovingly called by her nieces, enjoyed collecting antiques (with a fondness for Shelley cup and saucers and brass teapots), attending estate sales, crocheting and knitting items for her family, gardening, baking (ah, fresh-baked bread and cinnamon rolls), tole painting, riding her lawn mower at full speed, playing Lotto and spending time with her family and friends. Even though she and George did not have children of their own, she was a caregiver to several members of the family in their time of need. She had an affinity for pets, specifically cats, and always had one or two underfoot.
She is survived by her sister, Joyce, and brother, Dan Hiebert, both of Longview; niece, Margie (Terry) Booth, and nephews, Richard (Marge) and Albert Schaper, all of Kelso; nieces, Barbara (John) Reynolds and Twila Hiebert, both of Longview; niece, Natalie Hiebert, of Yuma, Arizona; nephews, Kenny (Marilyn) Pridemore, of Windham, Ohio and Duane (Pam) Pridemore of Garrettsville, Ohio; nieces, Linda Watson of Niles, Ohio, Peggy Kettler, of Garrettsville, Ohio and Kathy (Frank) Propst of Warren, Ohio; and nephew, Edward Greene, of Rock Springs, Wyoming. Shorty also leaves behind an extensive family of great nieces and great nephews in Washington, Arizona and Ohio.
Marguerite was preceded in death by her husband, George in 1986; sisters, Harriet Greene, Virginia Pridemore and Charlotte Oakes; brothers-in-law, Tony Schaper, Fred Bennett, Carl Pridemore, Robert Oakes and Hollis Greene; sisters-in-law, Joy Hiebert and Grace Bennett; and nephews D.J. Hiebert, Larry Pridemore, Buddy Hiebert and Alvin Pridemore.
A memorial service will be held to honor Marguerite's life Thursday, January 16, 2020, 11 a.m. at Dahl-McVicker Funeral Home in Kelso. She will be laid to rest at Cowlitz View Memorial Gardens. In lieu of flowers, memorial contributions can be made to the Seventh-Day Adventist Church, Shriners Hospitals for Children or Three Rivers Christian School.
Obituaries Newsletter
Sign up to get the most recent local obituaries delivered to your inbox.