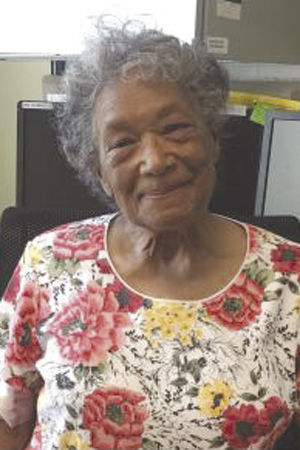 Feb. 15, 1939—Aug. 18, 2019
Laura Jean Tull was born in Detroit, MI, on Feb. 15, 1939, to Annie Laurie (Johnson) Tull and Charles Lawson Tull. Laura grew up in Detroit's Brewster Projects, attended Sacred Heart elementary and middle school, and graduated from Northwestern high school in 1956.
In her senior year of high school, she reconnected with her kindergarten sweetheart Alden Edmond Hodge. In 1959, they eloped to Los Angeles, CA, where they married and began their family. She worked in social services while in Los Angeles. In 1977, Laura completed her undergraduate degree in Cultural Anthropology from California State University, Los Angeles, and then her Juris Doctor degree in 1983 from LaVerne University in Pomona, CA. She practiced family law for 13 years before relocating to Longview, WA, in 1996. In Washington, she worked as a social worker for Washington State Department of Social and Human Services until she retired in 2013.
Laura had a wide variety of interests and hobbies. She was a master seamstress, having sewn clothing for her family and herself for decades. In her later years, she enjoyed sewing clothing for the children at Community House in Longview, WA. She was a master of knitting and crochet yarn arts. She enjoyed sharing her warm creations with family, friends and the less fortunate. She loved learning and participating in many styles of dance, including Hula (her favorite), tap, line, square and freestyle dancing. She enjoyed painting planters, chairs, furniture, walls and anything else that sat still long enough. She enjoyed driving and road trips and she loved the German and Spanish languages. She was a volunteer with the Longview Lions and the Somerset Retirement Home knit group.
Laura may best be known for her incredibly generous, spunky and fun-loving spirit. She was always looking for ways to share what she had with others and did not hesitate to share a good word or small, thoughtful gift. She was intuitive and kind.
The last two decades of her life were fraught with health issues, but Laura chose to focus on the positive things of her life. She chose to acknowledge but not dwell on the sorrowful and negative things. Despite her distaste for all things medical, she was usually compliant with recommendations from her health care team. She was very strong and very brave. She succumbed on Aug. 18, 2019, to complications from a series of heart attacks.
Laura leaves behind her long-term friend John Hartshorne, her son Marcus David Hodge (Kellie), grandson Tannis Hodge, daughter Heidi Lynn Hodge, granddaughter Laurie Morrison, son-in-law Jody Lee Chastain, grandson Derrell Hodge (Kristen) and granddaughter Nicole Hodge. She has five beautiful great-grandchildren. Laura is also survived by her sister Kay Miller, sister Sandra Ragan and many nieces and nephews. Her parents, sister Charlotte Nightingale, brother Charles Tull, former husband Alden Edmond Hodge and son Edmond Carlisle Hodge (Marsirlene) preceded her in death. Lastly, she leaves behind an incredible array of friends, including those closest to her who have been dubbed her "Longview Posse," who provided such loving and caring support over the years. You know who you are.
Funeral mass will be celebrated on Friday, Sept. 6, at 11 a.m. at St. Rose de Viterbo Catholic Church in Longview, WA. Rosary at 10:30 a.m. While flowers are always lovely, Laura would most appreciate donations to Community House of Longview.
To plant a tree in memory of Laura Tull as a living tribute, please visit Tribute Store.
Obituaries Newsletter
Sign up to get the most recent local obituaries delivered to your inbox.