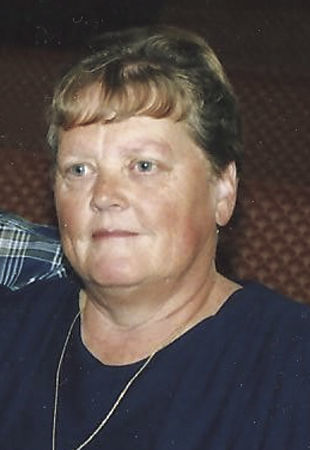 Jan. 24, 1948 — Feb. 3, 2018
Jerilynn Kay (Bauman) Reinke, 70, died Feb. 3rd while clam digging on the Long Beach Pennisula. Jeri was born Jan. 24, 1948, in Portland, but was raised in Longview, where she graduated from R.A. Long High School in 1966. She grew up in a close, loving and fun-filled family. After graduating she worked as a cook in Portland and then for many years at the Woodshed Restaurant in Longview.
Jeri married Henry Reinke in 1976 and they lived an active life. They raced four-wheel drive vehicles as members of the Run-A-Muckers for 20 years, often taking her six nephews and a niece with them on their weekend competitions. They enjoyed RVing across the United States, cruising and annual month-long stays in Cabo, usually accompanied by Rex and Vicki Reinke, and other close friends and relatives, too many to list.
Jeri loved gardening, crafts, building homes, playing card games, bunco, going to the casinos with her sister Jane, and attending Seahawk games with her siblings and nephews. Jeri loved entertaining, especially after moving to Ocean Park in 2006. Friends and family often stopped by to go clam digging, crabbing, fishing or just to visit. They were all welcome to stay and no one left without having a meal.
Jeri is survived by her husband, Henry Reinke; a sister, Janice "Jane" Cheshire (Lauren Athey); two brothers, John Bauman and Mike Bauman (Marshia); a sister-in-law, Merrilee Bauman; six nephews, Jeff Bauman (Pam), Derek Cheshire (Eileen), Brad Bauman (Heather), Nathan Bauman, Kyle Bauman (Darcy), and Keith Bauman; a niece, Brandy Bratton; and many more relatives, both Bauman and Reinke.
Jeri was preceded in death by her parents, Glenn and Elsie Bauman; and a brother, Dennis Bauman.
To Jeri's immediate family she was "Sis" and to her nephews and niece and their children she was "Aunt Sissy," but she was really their second Mom, the one who always knew how to have fun. She was an amazing, generous person who will be truly missed.
A celebration of her life is planned from 2 to 4 p.m. Thursday at the Ocean Park Moose Lodge, 25915 U St., with a potluck to follow.
Donations may be made in Jeri's name to Project Life Saver, care of Pacific County Fire, P.O. Box 890, Ocean Park, WA 98640 or a charity of choice.