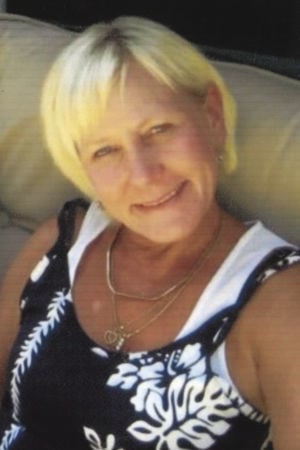 March 8, 1958—Nov. 1, 2019
On Nov. 1, 2019, our Lord guided our beloved Jacquelyn (Jacki) Therese Parker LaBeau to her new home free from pain after a difficult battle with cancer. She was the only child born on March 8, 1958, to Walter R. Parker and Lola A. Harris Parker, of Longview, and remained a resident of Longview for the duration of her life. She attended Northlake Elementary, Monticello Middle School and graduated from Robert A. Long High School in 1976.
Soon after graduation, she married her high school sweetheart, Lyle Randyll Bowdish, of Longview, and together they had two children, Kelly (1979) and Kevin (1981). Eventually, their marriage ended due to irreconcilable differences and they divorced after just a few years. In her early professional life, Jacki worked for Seattle First National Bank, where she met her future husband and lifelong partner, Arlen LaBeau. They were married June 22, 1985, in the Trinity Lutheran Church, where she later renewed her relationship with Jesus.
Once married to Arlen, Jacki joined her husband in the family business, a car dealership at the Monticello garage. As time passed, she and Arlen changed the business from the auto industry to full-time rental property ownership and management. Jacki was an unbelievably hard worker, and her dedication to revitalizing the many forlorn units required everything from cleaning to accounting, all of which had to meet her rigorously high standards.
During the summers, you could find her and her mother religiously attending her boys' ball games. They were quite well-known by the crowd, players and coaches. She was not boastful, although grandma Lola was. She loved her family no matter how much trouble they would get in. She loved her Seahawks, when they won. She loved to plan and cook for holidays and family gatherings. She was very patriotic. The 4th of July at the house was the big one, as they spent close to a month each year preparing for the event. She loved to travel, seeing almost every corner of the world and meeting many new and often lifelong friends. She adored her numerous friends and, once in her circle, was willing to do anything for them. And in turn, they couldn't help but love her back. Oh yes, and she lived her little red Corvette! Most of all, she loved her grandchildren and fretted in her last days that she would miss seeing them grow up.
In her later years, Jacki renewed her close relationship with the church. On Oct. 12, 2014, she was baptized at Trinity Lutheran, where she became very much interested in the Bible's teachings and active with the church community, being a part of the church council. She loved her church and church family and they all loved her.
Jacki is preceded in death by her parents Walter and Lola, and many aunts, uncles and cousins. She is survived by her husband of 34 years, Arlen; her two sons, Kelly (Mindy) and Kevin LaBeau; and felt blessed to have known her three wonderful grandchildren, Kingston, age 5, Ireland, age 4, and Kadason LaBeau, age 1, all of Longview; along with numerous other relatives.
Service will be held at the Trinity Lutheran Church, 2021 Washington Way, Longview, on Saturday, Nov. 16, at 11 a.m. Following a service, a celebration of life will be held at the Monticello Hotel from 1-5 p.m. In lieu of flowers, you may consider a gift to the Trinity Lutheran Church or Community Home Health & Hospice Care Center at 1035 11th Ave., Longview. Thanks to each of you for all your support, flowers, cards and notes. It meant a great deal to our family during these very trying times!
Obituaries Newsletter
Sign up to get the most recent local obituaries delivered to your inbox.