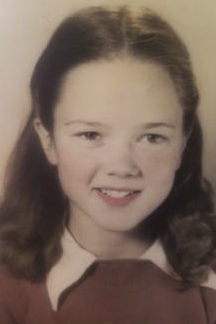 January 31, 1935—June 10, 2020
Harriet Curtis embodied humble Christian love and service throughout her life. She gave devotion and support to her husband and 12 children. All who knew Harriet experienced her profoundly gracious hospitality, adventurous spirit, and recognition of the good in every person.
She was born in 1935 to Wilbur and Lydia (Dazey) Wood, Methodist missionaries who brought the family to Nome, Alaska, to serve among the indigenous communities during Harriet's early childhood. She warmly recounted stories of playing marbles with the local children, sneaking into the church to watch her father preaching, and flying with her younger sister, Norma, on the last plane out of Nome after the bombing of Pearl Harbor.
After her father died of polio while serving the Native American tribal communities of Wyoming, when Harriet was in 2nd grade, she continued her adventurous childhood while staying with relatives in Kansas, Nebraska and Chicago. When her mother re-married and Harriet was adopted by her stepfather, Ron Hornbeck, the family moved to Elmira, Oregon.
Harriet graduated Elmira High School as Valedictorian of her class and received a scholarship to the University of Oregon in nearby Eugene, where she earned her bachelor's in Teaching. During her senior year, Harriet became engaged to John "Gil" Curtis, a veteran of the Korean Conflict. They wed Nov 22, 1956, in the Catholic church in Roy, Oregon.
Starting their married life in a small trailer, Gil worked for the railroad while Harriet taught children in rural schools. In 1959, they found the farm of their dreams on Parkdale Road in Rainier, Oregon, and settled down to start a large family—ultimately raising 12 children there. Harriet and Gil served together in Catholic ministry, taught religious education, became lifetime Beaver Valley Grange members, and also raised cattle and hay. She earned her master's in Special Education after her youngest son was born, taught his kindergarten class, and continued her lifetime love of teaching and tutoring until she retired in 2006. Many Rainier High School students credited Harriet with helping them finish the coursework in order to graduate.
Gil, who worked at Longview Fibre paper mill and later as a mail carrier in Rainier, passed away in May 2019—just short of his 91st birthday. Harriet died at home on the afternoon of June 10, 2020.
She was loved dearly by her husband, their eight daughters and four sons. We continue to hold this love in our hearts. Mom always prayed and sang as she tucked us in bed at night. She got up early to cook a hot breakfast before we went to school, read to us, helped with homework, and never failed to listen lovingly to our problems and dreams.
Harriet was gracious to all, listened to and loved children especially, and treated everyone with respect. She is survived by her 12 children, 20 grandchildren and six (soon to be seven!) great-grandchildren.
A gathering in remembrance of Harriet is planned for later this year.
We miss you so much, Mom!
—Your children: Christie, Kathy, John, Mary, Joyce, Judy, Nancy, Laura, Barb, Michael, Patrick and Peter
To plant a tree in memory of Harriet Curtis as a living tribute, please visit Tribute Store.
Obituaries Newsletter
Sign up to get the most recent local obituaries delivered to your inbox.