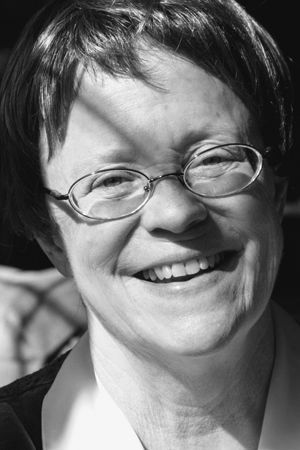 March 19, 1951- June 26, 2020
We are saddened to announce Devon "Dee Dee" Rae Calonge O'Neill passed away peacefully June 26, 2020, with family in attendance.
Dee was born in Denver and raised in La Junta, Colo., the daughter of the town doctor, Guy D. Calonge, and a talented dancer, Marjorie A. Calonge.
She was a pharmacist, a college professor, an office manager at a tax office, a computer consultant, a contract manager for an environmental firm, a silent partner in a law firm, a campaign manager, an accomplished mother, a professional prankster whose gifts live in infamy, and an avid reader of extreme breadth and passion.
Dee was an amateur neurobiologist who captured the interest of her husband of 45 years during a conversation about the activity of neurotransmitters in the brain. Possessed, first and foremost, with an infectious and bright laugh and quick smile, she had an unending love of Saturday markets, Christmas bazaars, and jade jewelry.
She rooted for underdogs, misunderstood villains, and monsters. With a passion, she always doted on her garden, cats and dogs. Dee was a devoted grandmother who was a playwright for summer grandchildren plays, and magician who convinced generations of children to love salad with her special dressing.
Dee is survived by her husband, Tom; two sons, Tad and Nick; and four grandchildren, Aidan, Kate, Erin, and Brynn, each of whom will dearly miss grandma's cookies, pumpkin pies, and never-ending good cheer. She is also survived by a sister, Gaylynn; and two brothers, Paul and Ned, whose memories of their shared childhood have been heavily edited.
She was a woman whose enthusiasm infected others, whose talent amazed, and whose determination to have fun and improve the world carried us all away.
Due to the current COVID conditions, the family has planned an online video memorial. Please help celebrate this amazing woman, ending with fireworks this coming weekend.
At Dee's request, in lieu of flowers or gifts, please donate to the Democratic National Committee or the League of Women Voters.
Obituaries Newsletter
Sign up to get the most recent local obituaries delivered to your inbox.