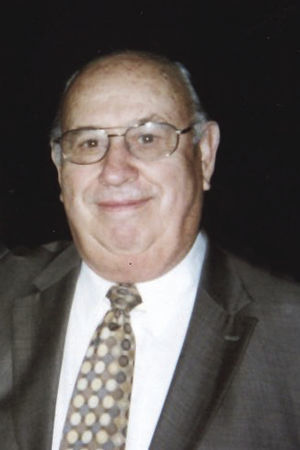 Dec. 8, 1932—Oct. 10, 2019
Dave was born Dec. 8, 1932, in Olympia, WA, to William Howard and Winifred Thomas. He passed away at home Oct. 10, 2019, in Kelso, WA. Dave graduated from Woodland High School in 1951. He lived in Woodland many years, married his best friend there, Patricia Moore, and they raised two sons, David and Steven Thomas. Dave will be remembered as a loving, energetic, outgoing, friendly, hard-working husband and father. He never knew and stranger and everyone was his friend. No matter where he went, there was always someone he knew there.
He is survived by his wife of 61 years Patricia; his two sons, Dave and Steve; his spiritual daughter LeAnn; his brother Jim Thomas, of Vancouver; his grandchildren Cara Thomas, Hannah Allen; his great-grandchild Charlotte; and many nieces and nephews. He is preceded in death by his parents, three brothers and five sisters.
In 1969, Dave was baptized as one of Jehovah's Witnesses and remained very active in his faith for 50 years. He was an Elder and pioneer in the congregation and attended pioneer schools and Elder schools. He may have even knocked at your door. I hope you gave him a hearing ear, as he only wished you well and watned you to enjoy the peace and comfort he had found in God's word, the Bible.
He was cremated and his ashes will be scattered around the local woods and mountains he loved so much. A deep and heartfelt gratitude to Mike and Kathy Ross, who enriched Dave's quality of life the last couple of years; a gift not to be forgotten. Also, our friend CaCe Lee, who was always there for us.
A memorial service will be held 1 p.m. Saturday, Nov. 2, 2019, at the Kingdom Hall of Jehovah's Witnesses, 408 N 23rd in Kelso.
To plant a tree in memory of Thomas Chapman, Sr. as a living tribute, please visit Tribute Store.
Obituaries Newsletter
Sign up to get the most recent local obituaries delivered to your inbox.