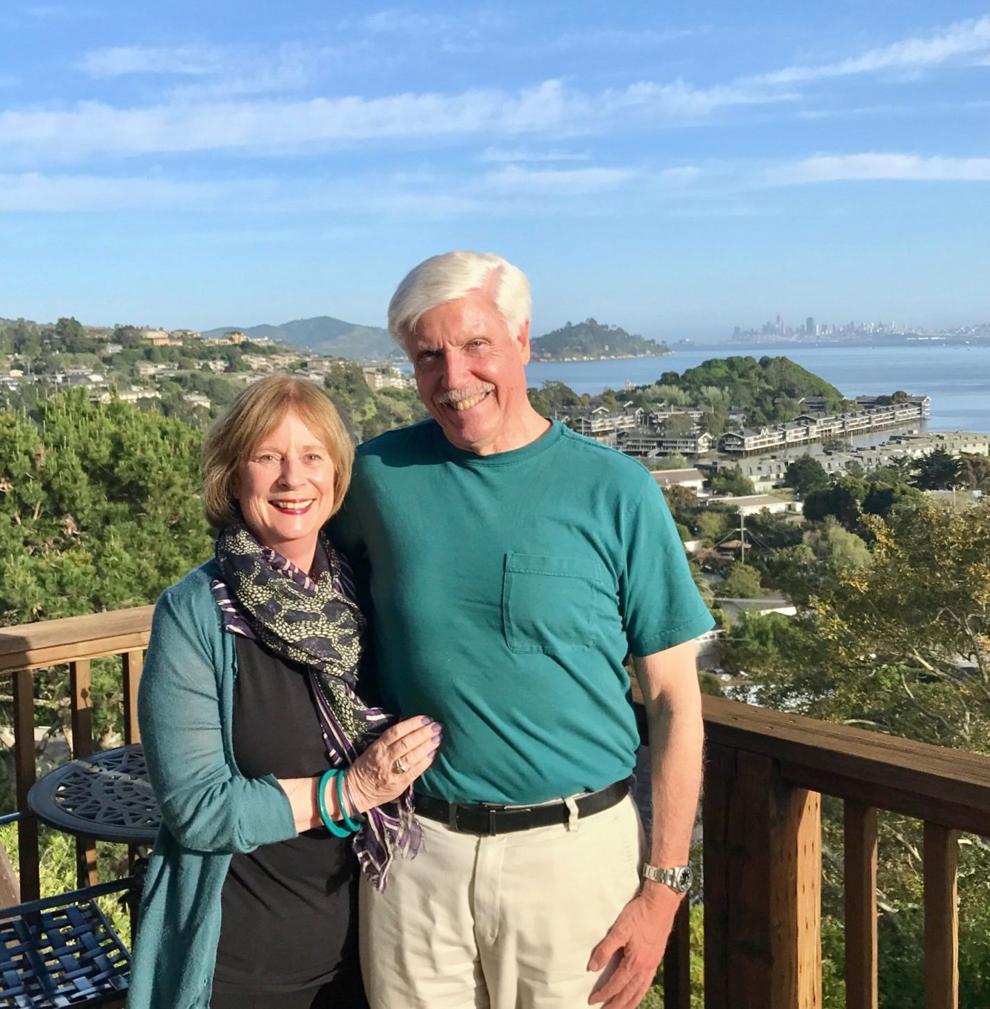 Former Longview residents John and Cathy Natt have been named the 2020-2021 Lower Columbia College Foundation Benefactor of the Year.
Benefactor honorees have a history of providing charitable financial support to the foundation, and/or significant volunteer service to LCC. Most notably, contributions from honorees have had major impacts on the college, its programs, students and the community.
"It is with great pleasure that we announce and honor John and Cathy Natt as this year's Lower Columbia College Benefactor of the Year," Rich Gushman, LCC Foundation Board chairman, is quoted in a press release from the college.
Natt is a grandson of John M. McClelland Sr. and the brother of the late Theodore "Ted" M. Natt, former owners and publishers of The Daily News. The McClelland-Natt families owned The Daily News from 1923 to 1999. Ted Natt died in a helicopter crash in 1999.
He was an award-winning editor of the newspaper for 22 years. During his tenure, the newspaper won the Pulitzer Prize in General Reporting in 1981 for its coverage of the 1980 eruption of Mount St. Helens. Also in 1981, the newspaper won the Society for Professional Journalists' Sigma Delta Chi Distinguished Service Award and the Bronze Medallion in General Reporting for its Mount St. Helens coverage.
John Natt and his family established the Theodore McClelland Natt Endowed Scholarship in 1999 in memory of Ted Natt. John's extended family previously established the Natt Library Endowment in 1989. In 2012, the couple established the John and Cathy Natt Endowed Fund supporting the greatest needs of the LCC.
"LCC is fortunate to have supporters like John and Cathy whose gifts will continue to benefit students for years to come," Kendra Sprague, LCC Vice President of the Foundation, Human Resources and Legal Affairs, is quoted in the prepared statement.
John and brother Ted led a nomadic life in their early years traveling with their father, who was an Air Force colonel, according to the Foundation press release.
"Because we moved around so much, we always viewed Longview as our hometown," Natt is quoted in the release. "It was both where my mother's family lived (grandmother and grandfather, Ruth and John McClelland; great aunt and uncle, Kate and Mark Morris; aunt and uncle, Burdette and John McClelland, Jr.) and, later, my mother, Martha Sue McClelland Natt, my brother and sister-in-law, Ted and Diane Natt."
John and Cathy (Monroe), who married in 1970, met at The Daily News where she was a summer intern for Ted Natt. Cathy, who attended St. Rose School, is a graduate of R.A. Long High School and is the daughter of the late Peggy and Harper Monroe.
Although John and Cathy have lived in California for 46 years, their ties to Longview run deep. After years of giving generously to universities close to their hearts, "the more we learned about LCC, the more we came to realize that LCC was doing a terrific job," they are quoted in the press release. "Our gifts to LCC would certainly have a greater impact than those to our other universities and would, at the same time, help our hometown," Natt said.
"We appreciate this opportunity to acknowledge and celebrate John and Cathy for their ongoing commitment to education at LCC," shared LCC President Chris Bailey.