Three local writers will be featured at WordFest from 6 to 8 p.m. Jan. 9 at Cassava, 1333 Broadway, Longview.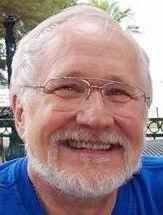 Fred Hudgins will read from his first young adult novel, "Green Grass." The book follows a girl and her friends who open a portal to a magical paradise that is not all it's cracked up to be, according to a press release. The group drops into the middle of a civil war with good people and bad people on both sides. Trying to figure out who is who is important and once the friends get cloned, the situation becomes complicated.
Hudgins has been writing poetry and short stories since he took a creative writing class in 1967 at Purdue University. Afterward, he went into the Army and spent a tour in Vietnam. He received a bachelor of science degree in computer science from Rutgers University and became a computer programmer.
His short stories and poems have been published in "Biker Magazine," "The Salal Review" and "The Scribbler"; in the anthologies, "That Holiday Feeling" and "Not Your Mother's Book on Working for a Living"; and online at poetry.com.
Ryan O'Keefe will read from his novel "Shallow World: A Sunny-Thorned Seed for the Untold Stories." He describes the book as a "new adult romantic dramedy," notes the press release.
The unpublished book is set in the fictional city of Merson Valley, California, and follows the "wonderful, messy, sometimes heartbreaking" lives of 20-year-old best friends Jynnete and Katy, as they "face the challenges and adventures of college, romance, new adulthood and a school shooting."
O'Keefe was born n Washington. He lived in Utah, Arizona, Nevada and California before moving to Longview in September 2017.
He was a copywriter for a financial institution.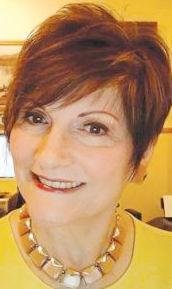 Joan Enders will read from her book "Evidence Is Lacking. Yet I Still Hope."
The book follows the life of Joshua Henry Bates, a young teacher in a country school who joined the American Expeditionary Forces in Europe. The book goes through him falling in love, leaving his farm to attend the University of Utah and his self-doubt, reflected in his journal.
Enders will lead the audience in an "interactive reading" to learn who Bates was and what happened to him.
Enders taught literature and research skills in middle school and high school libraries for 28 years. She received the American Library Association's Frances Henne Award for library leadership.
She conducts training webinars for librarians and administers the local Family History Center for Family Search International, according to the press release. She also speaks to professional organizations and at genealogy conferences.
An open mic period will be held after the presentations.
For details on WordFest, which meets the second Tuesday of each month, contact Alan Rose via his website, www.alan-rose.com.