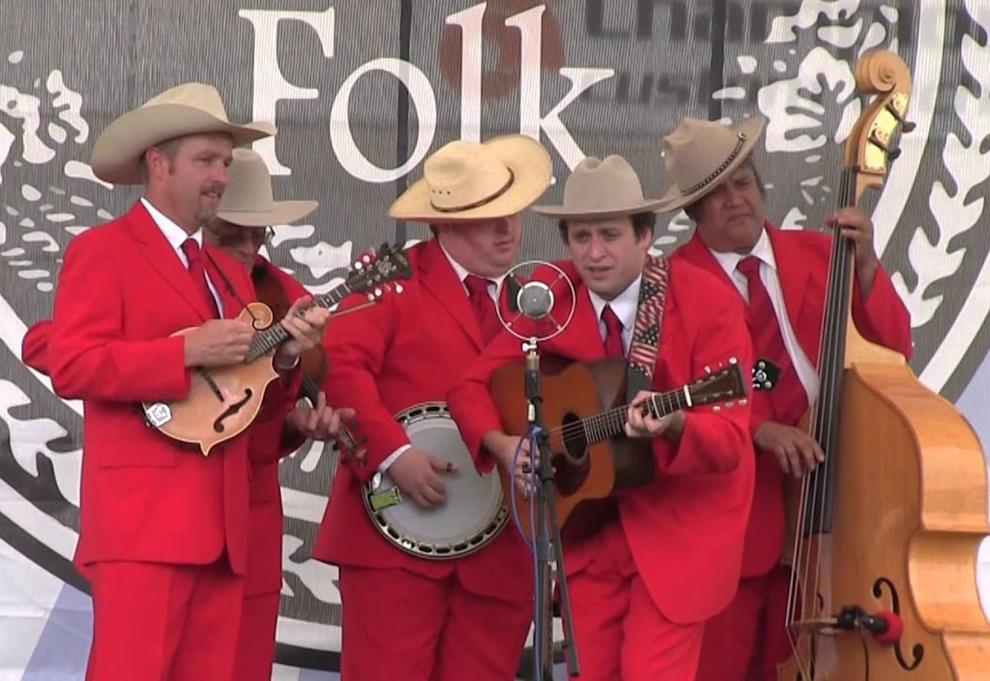 Five bands have been signed by the Washington Bluegrass Association to perform at the group's annual Mount St. Helens Bluegrass Festival set for Aug. 13-15 at the Kemp Olson Memorial Park in Toledo.
The festival normally takes place at Toledo High School, but because of ongoing construction to replace the high school, the venue was moved. Last year's festival was canceled for the first time since its 1984 debut because of the coronavirus pandemic.
"The high school won't be available until 2022," Washington Bluegrass Association president General Cothren is quoted in a press release from the association. "We talked about the outdoor stage area at Hedwall Park in Chehalis or maybe Cowlitz Prairie Park in Mossyrock before deciding on Kemp Olson Park, which is closer to restaurants and stores and keeps us in Toledo," he said.
The park is adjacent to Toledo Elementary School. It has a covered kitchen, barbecue pit, tent camping, 12 RV sites with power and water hookups, wifi access and a restroom/shower area with a coin-operated shower.
Bands performing at the festival include the Central Valley Boys, a California group that previously has played in Toledo; Crying Uncle, a quartet of teen prodigies from California; the Kentucky Sky ensemble from Idaho; FarmStrong, a four-piece acoustic band from the Olympic Peninsula; and Fern Hill, a group that approaches its bluegrass music in the style of the classic bands of the 1950s.
The festival includes a free open mic from noon to 2 p.m. Aug. 13; workshops starting at 9:30 a.m. Aug. 14, band scrambles starting at 11 a.m. Aug. 14 and a gospel concert at 9:30 a.m. Aug. 15.
The cost for a weekend event pass is $35, for Friday only is $25, for all day Saturday is $25 and for after 4 p.m. Saturday is $20.
The fee for dry camping for three nights Aug. 12-14, is $25. The fee for limited power and water hookups for Aug. 12-14 is $60.
Campers will not be allowed in before 9 a.m. Aug. 12. Pets must be on a leach at all times and are allowed only in the back of the audience area.
Cash and checks will be accepted. There is no setup for credit/debit cards.