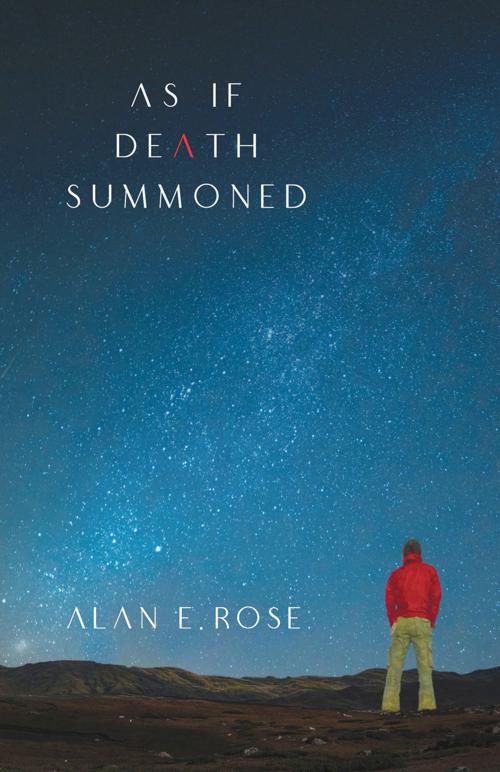 "As If Death Summoned," a new novel written by local author Alan Rose, was published Dec. 1, the eve of World AIDS Day, by Amber Press, an imprint of Bywater Books.
The first AIDS (Acquired Immune Deficiency Syndrome) case became known in 1981 when gay men in San Francisco and New York City began dying from a mysterious illness.
"It was a scary and uncertain time," Rose is quoted in a press release submitted to The Daily News.
"Friends were suddenly falling ill and in the hospital, and no one knew why."
In 1983, the Center for Disease Control (CDC) determined a retrovirus known as the human immunodeficiency virus (HIV) was causing the mounting deaths.
Rose's novel takes place in 1995, 14 years into the epidemic, when more than 300,000 Americans had died of AIDS.
From 1993 to 1999, Rose was the mental health specialist and later a prevention programs manager at Cascade AIDS Project in Portland. He then came to Longview where he was the director of community services at the Lower Columbia Community Action Program.
He retired from Lower Columbia CAP in 2015 to write full time.
"I had attempted to write this story over the years, but each time I became blocked, so I went on to other projects," he said.
His first novel, the paranormal mystery "The Legacy of Emily Hargraves" was published in 2007. In 2010, "Tales of Tokyo," a modern quest novel set in Japan, was published. In 2012, the dark psychological mystery, "The Unforgiven" was published. It explores the relationship between memory and guilt.
After struggling to write his novel about the AIDS epidemic for many years, it suddenly flowed, Rose noted.
"I think it needed all this time to incubate in my subconscious, and then it just gushed forth," he said.
He wrote the first draft in two years, and then took another two years to polish the manuscript before sending it to agents and publishers. In 2019, Bywater Books picked up the book.
The story takes place over one long night in a hospital waiting room where the narrator is keeping a vigil for a friend in the intensive care unit. As the narrator waits alone ("just me and several dozen ghosts") he remembers events of the past 10 years, recounting the early days of the epidemic.
As the manuscript was being prepared for printing in early 2020, the world was hit by a new coronavirus.
"It brought back a lot of memories," Rose said. "There were many similarities, but also significant differences between the two epidemics."
He added a foreword to the novel, "On Writing about the AIDS Epidemic in a Time of Covid-19," which explores the similarities and differences, and the lessons learned from the earlier epidemic, notes the press release.
During the development of his novel, Daily News features editor Cathy Zimmerman read the manuscript and offered suggestions. Chris Skaugset, director of the Longview Public Library, helped with historical research of the book; and Ann Mottet, former Cowlitz County deputy prosecutor, advises Rose on the legal aspects in his story. Each of them are included in the book's acknowledgements.
The novel has received strong positive reviews since its release. Foreword Reviews called it "as heartwarming and hope-giving as it is heartbreaking."
An Out in Print reviewer wrote, "Initially, I have to confess that I was not expecting to enjoy this novel. Haven't we all read enough AIDS novels already? Do we really need another one? But once I started, I couldn't put it down...I can honestly say that I would not have missed reading his novel."
Rose said he is pleased and relieved at the book's reception.
"I was concerned that people would think, 'oh, an AIDS novel. Must be a real downer.' But it has a lot of humor and I think it's ultimately life-affirming."
Rose believes there are lessons from the AIDS epidemic that can benefit our community during this current health crisis, notes the press release.
"It was a dark time, a frightening time, a perpetually sad time," he said. "But we also saw the good in humanity rise up to its noblest and best. There was so much courage and compassion, so much grace and dignity, so much love and self-sacrifice. And humor, undying humor in the face of death."
Rose also coordinates the monthly WordFest gatherings which have switched to virtual Zoom meetings on the second Tuesday of each month.
Book signing
Copies of Rose's book will be sold by Paperbacks Galore from 1 to 4 p.m. Jan. 16 at a book signing at the Merk in downtown Longview.
Participants must wear masks and socially distant guidelines will be upheld. Rose will autograph copies of his novel, on sale at a discount for $17.
The events are free. To register and to receive the invitation link to the Zoom event, visit alan@alan-rose.com.