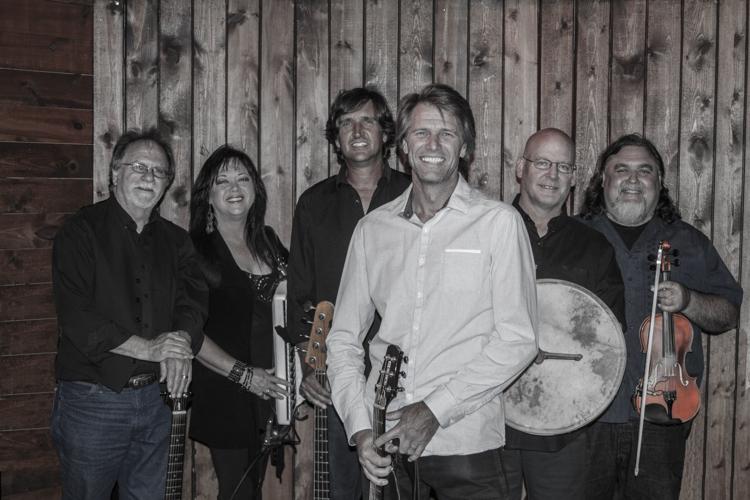 Longview audiences will be whisked away to Scotland as Highland Way takes the stage at the Columbia Theatre for the Performing Arts on Friday, March 23.
The San Diego-based six-piece group, led by Glasgow native Brian Caldwell, specializes in performing Celtic music that falls between traditionalism and rowdy "pub-driven" Irish rock, such as Flogging Molly.
"The band has evolved into what I originally hoped it would be: a very Celtic folk sound, but (we) still have the 'oomph' of a larger band," Caldwell told The Daily News. "Something that has energy and drive. I didn't want want to go the route of the punk Irish thing; there's so many bands out there doing that."
Caldwell, 49, said he founded Highland Way about 15 years ago after meeting musicians in folk-music gatherings (called "folk circles") in San Diego.
"It wasn't planned," he said of the band's creation. "It wasn't something that was predetermined. It just happened."
When he was younger, Caldwell's passion for traditional Celtic music was sparked by his neighbor.
Many of Highland Way's musicians have had accomplished careers backing artists such as Kenny Loggins, Kim Carnes and America. Bassist/guitarist Jim Soldi toured with country legend Johnny Cash for five years.
"The caliber of musicians that we have in this band is nuts," Caldwell said. "I'm not exaggerating when I say they're some of the best in the world."
For its Longview show, Highland Way plans to mix traditional Celtic and Scottish tunes such as "Loch Lomond" and "Cam Ye O'er Frae France" with its interpretations of modern songs like Sting's "Fields of Gold."
According to Caldwell, Highland Way's Celtic sound allows the band to express a variety of emotions.
"It can be anything from melancholy to upbeat," he said of Celtic music. "You can make an audience cry and you can make them jump up and down all within a couple songs, and in very few genres can you do that. It's really poignant music."
Caldwell also said his band's style satisfies a group of listeners that will always exist.
"Celtic music is timeless," he said. "It's not trendy. It doesn't come and go with the flavor of the month. People are always going to like it."
Highland Way has not performed in Longview before, and Caldwell said audiences should expect "a hell of a good time."
"They'll leave the theater going, 'Wow, that was something.' "