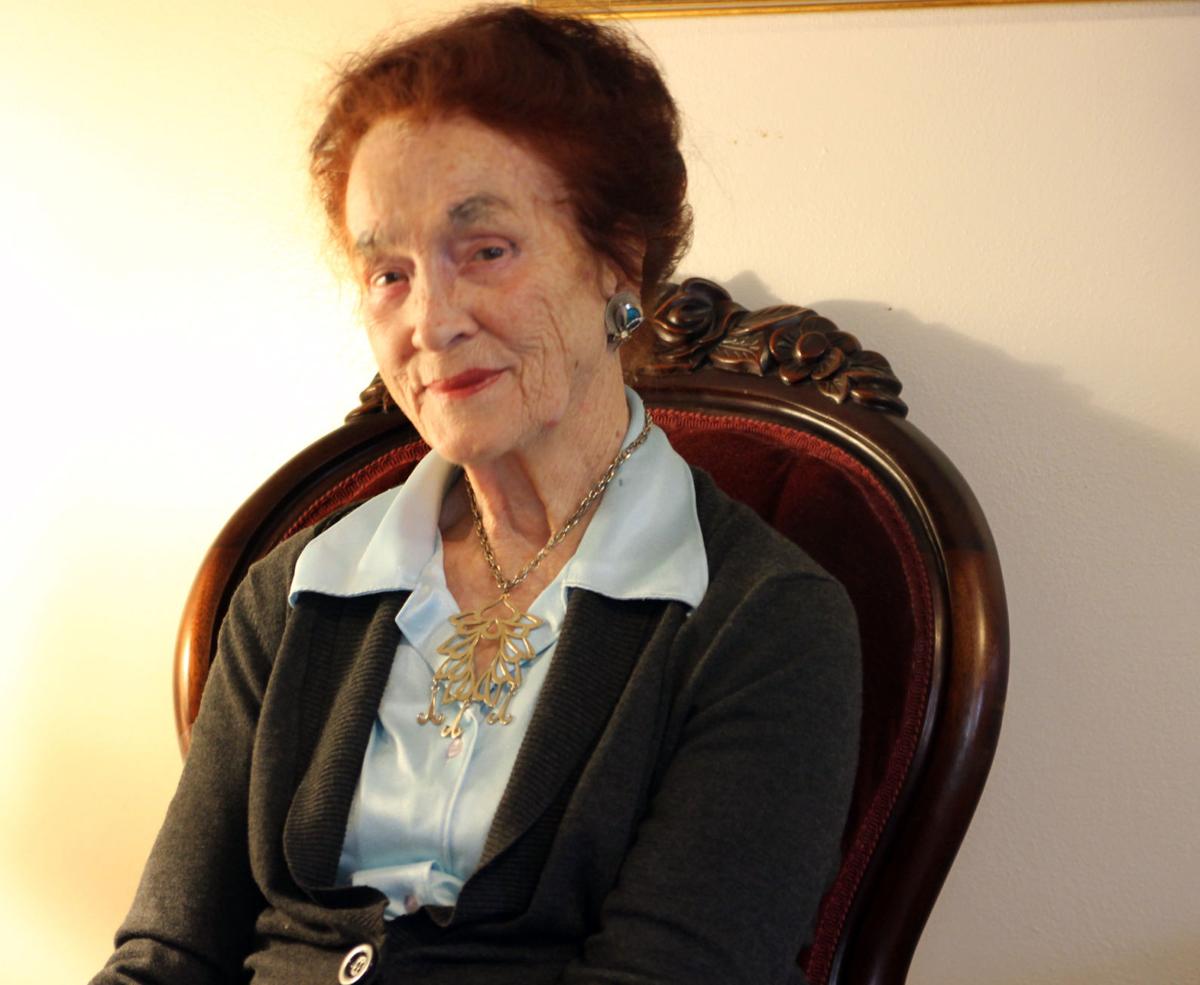 Buffe Antilla hasn't lived in Longview all of her life, but it's close. All but a dozen or so of her 98 years have been spent here.
"We wanted to get away from cold, cold weather," Antilla says of her father's decision to move to Longview in 1927.
Her father was from Maine, her mother from Montana.
"My father had heard about a new town and some of his friends were enthusiastic about leaving too, so we all came together," Antilla said.
Antilla settled into life in Longview, attending Kessler Elementary School, then R.A. Long High School. Her father instilled a love of math and poetry (and the occasional dropped R in her speech). Her mother gave her a love of music.
She was also present for some of Longview's more memorable events. "I was here for the dedication of the Lewis and Clark Bridge and I was here when Eleanor Roosevelt spoke at R.A. Long," Antilla recalled.
A fateful evening at a club in Kelso would introduce her to the man who would become her husband, J. William (Bill) Antilla.
It was the middle of World War II and one of her brothers, who served as a paratrooper, had come home. He wanted to go dancing.
"Right away I saw this tall fellow and I thought, 'He's interesting.' I thought he's either a forest ranger, or something good," Antilla said.
Although he proposed two months later, Antilla wasn't ready. Instead, she headed to the East Coast with her father and ended up working at the famed Massachusetts Institute of Technology for a year.
But Bill kept sending letters, flowers and other gifts. Despite wartime rationing, he sent her enough gas stamps to make it back to Longview.
"My father and I got back in the 1937 Pontiac and loaded it up. I had collected a lot of stuff, especially hats, and back we came," Antilla said with a laugh.
The war ended and the two were married the next month.
"I am a member of 23 Club because my husband — my wonderful, wonderful, no peers husband — was born in Longview before it was Longview. He was an empire builder," she said.
The couple lived on a 186 acre dairy farm near the Longview Yacht Club, and were married for 20 years before his untimely death at age 48.
"He was so vital. He could do anything intellectually inclined," Antilla said.
Her husband's death left her with three children to raise.
"I decided I had to make the most of my life without my husband, which was difficult," she said.
Once her children were all in school, she went back to teaching.
In 1990, she also became president of the '23 Club, one of few women to reach the position at that time.
What has changed the most in the more than 80 years she has lived in Longview?
"The development of the city. We used to be able to lick our ice cream cones and walk down to the Barnum and Bailey Circus. Now it is Washington Way," she said.
Antilla said she misses seeing people out and about, walking around town. She also remembers when the city had a thriving arts community.
"City center was always beautiful," she said. "I think Shakespeare would have found the venue so …. energizing."
As for Longview's future, she has hope.
"The economy is in disreputable shape, but it can only go forward. There are people who are committed to seeing it go forward."