Dat Phan, 51, of Portland, had many dreams, but owning and managing a restaurant was not one of them.
"I'm a food enthusiast, eating it, not making it," said Phan, who has owned the Vietnamese restaurant UnPhogettable 2 since spring of 2022 in downtown Longview.
The restaurant initially opened under the name Pho Trang three years ago by Phan's girlfriend's sister, who handed the business to him after struggling to keep it afloat during the pandemic.
"So, [it] was harsh for her, she couldn't keep up. All kinds of things hit from all fronts [and]...right before she gave up, she asked me if I [want to] step in," said Phan.
Phan took over the small business and renamed it, even inheriting the workers and most of the recipes. He said one of the reasons he agreed to take over the restaurant was the broth.
"Hands down there was only a few [places] in the world that can probably beat this kind of broth," he said.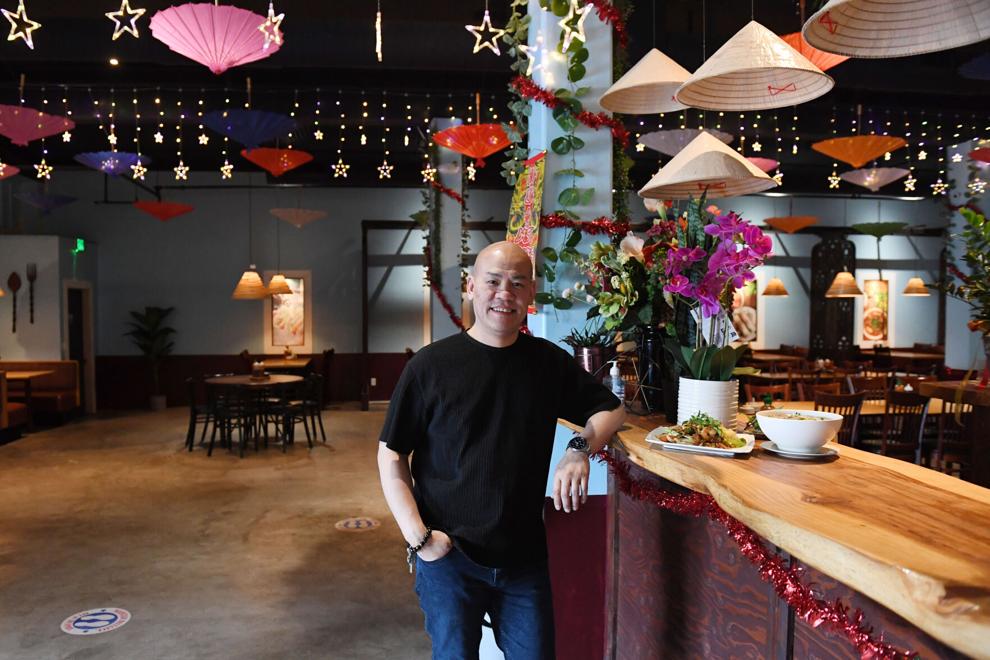 The menu is vast, with staples of Vietnamese cuisine like com thịt nuong, a dish served with steamed rice with grilled pork. Hu Tieu mi xao thap cam is a stir fry dish filled with meat and a variety of seafood, but the most popular item on the menu is the pho, a traditional Vietnamese soup made with broth, rice noodles, herbs and meat.
UnPhogettable 2's pho is the main star, with a rich and savory broth that is simmered for hours.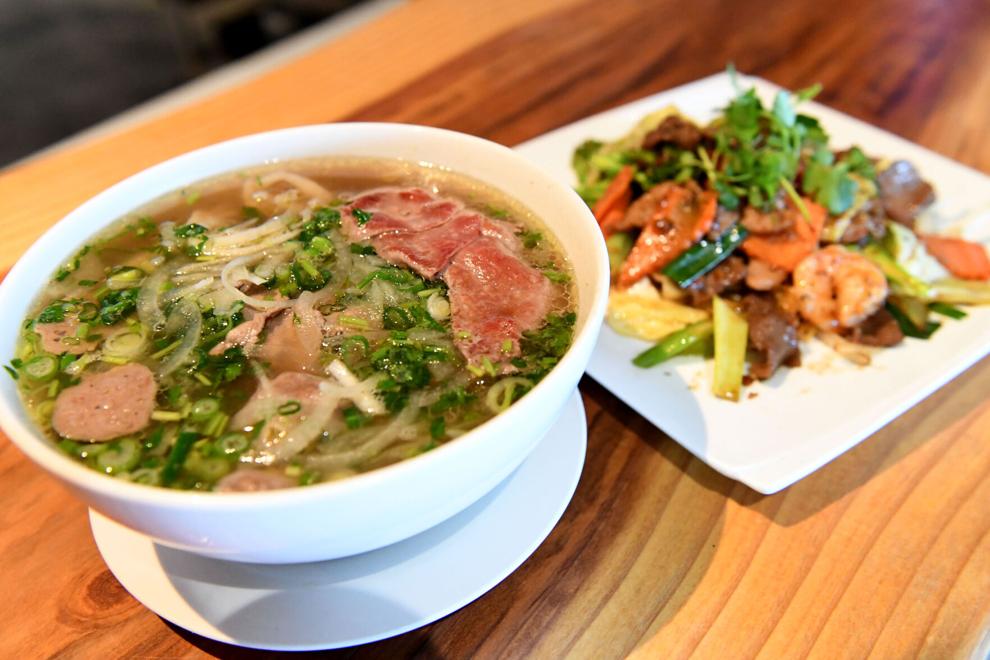 Phan said the most popular pho is the P1, the house special, served with an eye round steak, flank, brisket, tripe, tendon and meatballs. However, customers often customize their servings with toppings, including cilantro, bean sprouts and different meats.
The second most popular menu item, said Phan, is the banh mi sandwich, a crispy baguette with flavorful meats like grilled pork, pickled vegetables and herbs.
Phan said it takes about eight hours for his pho recipe, which requires "big chucks of bones" to cook for about six hours. UnPhogettable 2 makes 120 quarts of broth "once every other day" said Phan which requires 50 pounds of beef bones.
He said he drives to at least three to four stores to regularly "complete my list" of supplies for the restaurant.
UnPhogettable 2 takes the opinions of their customers seriously, especially when it comes to their pho, Phan said. He said he has made new batches based on recommendations for a test run among staff.
"When a couple of people [tell] me that, OK, well your broth needs this, or a little bit more of this. I would take that into consideration," he said.
Talking Business is a series featuring local new or expanded businesses and prints every Tuesday.
Contact Daily News reporter Matt Esnayra at 360-577-2539 or mesnayra@tdn.com for possible inclusion in the series.