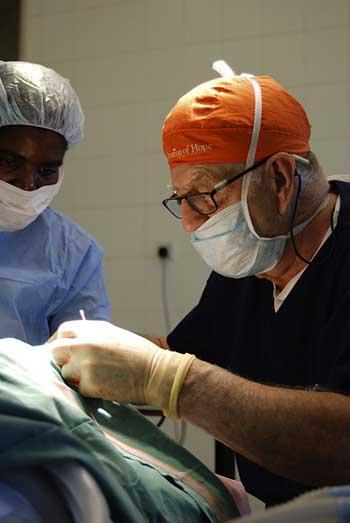 The humanitarian efforts of an organization launched by a retired Longview doctor are highlighted in the edition of People Magazine coming out Friday.
The article about Operation of Hope and Dr. Joe Clawson is focused mainly on the story of Beloved Jefeti, a now 17-year-old Zimbabwe boy whom Operation of Hope brought to America two years ago because he needed extensive surgery. When he was 10, a land mine damaged much of his jaw and mouth.
Beloved lived with Clawson's daughter and son-in-law, Jennifer and Ted Trubenbach in California, and an off-shoot of Operation of Hope called Operation Beloved is still raising money to cover part of the $187,000 cost of his surgery.
"Two amazing years later, our 17-year-old goes back to Zimbabwe with a whole new personality, a whole new smile and certainly a whole new outlook on life!" according to a press release issues Wednesday by Operation of Hope.
An article about Clawson and Operation of Hope appeared in the April 3 edition of The Daily News, which details how People and Oprah Winfrey's O-The Oprah Magazine got involved.