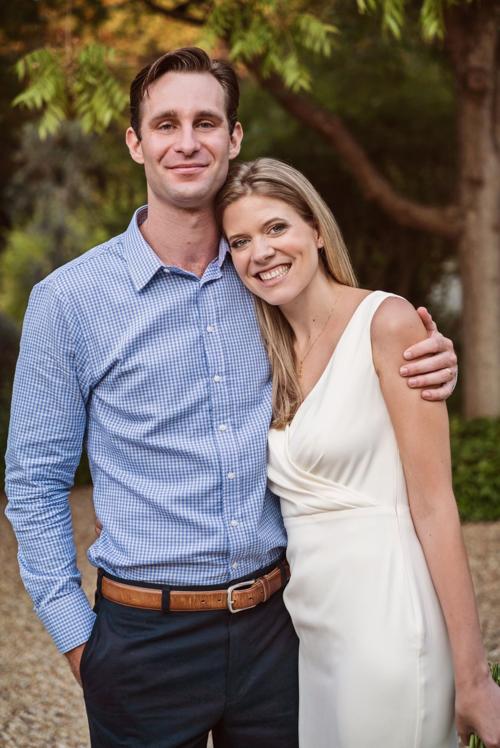 Jessica Mauree Fox and Erik Christian Sorenson were married Aug. 20, 2016, in Atherton, Calif.
The bride is the daughter of Mick and Cathy Fox of Longview and the groom is the son of Peter Sorenson (Kim Leval) and Greta Sorenson (Anita Cowling), both of Eugene, Ore.
The couple surprised family and friends at their "engagement party" with a wedding prior to the scheduled backyard barbecue. Jessica donned her wedding gown as the guests posed for a group photo. Her parents walked her through the stunned crowd led by Erik's nieces, Emma Leitner and Beatrix Davidson. Erik's brother-in-law, Josh Leitner, officiated the nuptials. The bride's brother, Erik Fox, and the groom's sister, Jennifer Leitner, served as witnesses. David Wollenberg hosted the event at his home.
Jessica is a 2004 graduate of Saint Mary's Academy in Portland, and a 2008 graduate of Santa Clara University, CA. She is employed by a technology company.
Erik is a 2004 graduate of South Eugene High School, and a 2008 graduate of DePaul University, in Chicago, Ill. He is a commercial real estate broker.
The couple has made their home in San Francisco and will honeymoon in New Zealand and Fiji this Spring.