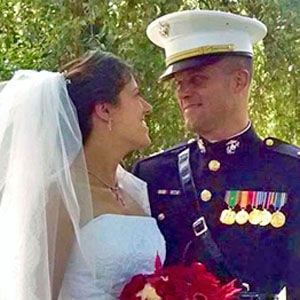 Stephanie Eichentopf and Will Haag were united in marriage Aug. 13, 2016, following communion at Emmanuel Lutheran Church in Longview. Meghann Purimitla served as matron of honor and Mike Schanbacher was the best man. Other attendants included Whitney Siefke, Debbie Dummer, Kory Hansen, Doug Hunter, Cheyanne Lazenby and Iden Eichentopf. A private creek-side reception followed on the Eichentopf's property, where the wedding party arrived on quads.
Stephanie is the daughter of David and Bonnie (Kingsbury) Eichentopf of Longview. She is a 2002 graduate of Mark Morris High School, and attended Portland State University. From 2010 to 2015 she worked for SIL (Summer Institute of Linguistics) International in Kathmandu, Nepal.
Will is the son of Walter and Joi (Alldredge) Haag in King County, Wash. He attended the University of Rochester in New York, Liberty University in Virginia and retired from the Marine Corps as a captain.
The couple honeymooned on the Turks and Caicos Islands, Southeast of the Bahamas. Will and Stephanie are both currently attending Multnomah University in Portland.