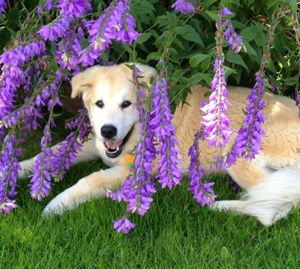 Jesse joined our family in May of 2001 from the Humane Society of Cowlitz County. She was a great dog. She loved her grandma, walks at Lake Sacajawea carrying a large stick, barking at kids running in the street, tennis balls, chasing tennis balls, holding tennis balls until they were soaking wet and naps on human beds. Nothing happened in the neighborhood that Jesse didn't know about.
Besides being with her family, Jesse loved hanging with her adopted family at Healthy Hound. It was her home away from home. She was one of their first customers and loved getting cookies from her people there. She especially loved Jinx and Tracy. They gave her the best goodies.
Jesse, our BooBoo will forever be missed.
Be the first to know
Get local news delivered to your inbox!