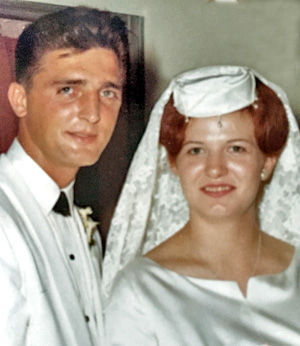 Friends and family are invited to celebrate the 50th wedding anniversary of Longview residents Ron and Barbara Sampson from 2 to 4 p.m. June 25th at the First Baptist Church, 747 Wheeler Street in Longview.
Ron Sampson and Barbara Thacker were married June 18, 1966.
The Sampson's celebration is being hosted by their sons, David and Darin Sampson.